Games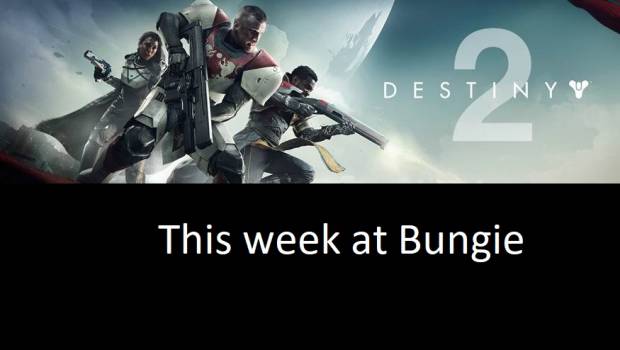 Published on July 6th, 2018 | by Admin
This week at Bungie, Future War Cult took the crown
This week at Bungie, Future War Cult took the crown.
It has been a long time coming. Future War Cult has always been celebrated among Guardians. I mean, who wouldn't rally behind the faction who foretold of the Red War. Event after event, there were those who dismissed the cult, believing they'd never taste victory.
Zero Future no more. It was a wild race, from start to finish. Behind the scenes, the team have the ability to spotcheck the pulse of each faction, and this event in particular was close. Each day, Dead Orbit was within reach, but ultimately lacking the proper dedication for another win.
Cheers to all who pledged their loyalty to Lakshmi-2. In just a few weeks, the team will be watching the third and final Faction Rallies event of Season 3 unfold. New Monarchy, it's your time to shine. That… or be left in the dust.
Guardians, Assemble!
Next weekend, after the smoke from a multitude of fireworks has been carried away on the wind, the team will be in Florida for the real celebration of rockets' red glare – GuardianCon 2018. If you're going, head over here for more details around what they'll be up to there.
This Whole World Is a Story
If you're looking to learn more about Destiny 2: Forsaken, Game Informer has you covered. Recently, a team of Guardians hungry for action descended upon the Bungie studio, leaving no stone in the Tangled Shore unturned. All month long, you'll be invited to inspect their findings – everything from story to endgame, with a variety of topics in between – watch more here.
Would you like to know more? Keep your eyes set on GameInformer's Destiny 2: Forsaken Coverage Hub. You can feast your eyes on a rapid fire Q&A with Project Lead Scott Taylor and Game Director Steve Cotton, live now!
Schedule Alterations
Last week, Senior Designer Joe Blackburn took some time to set expectations on the upcoming Prestige raid lairs. Since then, the team have been fielding many questions about the World's First race – will there be one? Can the release of each raid lair be staggered to offer multiple races? To read more, head over here.
Pyrotechnics
Before we move along, the team have some news hot off the press from the Crucible team. Senior Crucible Designer Kevn Yanes has been working behind the scenes to bring the following event to your PvP experience:
Kevin: Hey everyone,
While some of us at Bungie are off on holiday to celebrate our country's independence, we wanted to make sure all Guardians in Destiny 2 had something to celebrate. Starting this Friday (7/6) at 10 a.m. PDT and lasting through the weekly reset, players may earn 3x Valor Rank gains in all Valor-supported playlists! If you want to nab that Exotic Ghost or are looking to finish your Crucible ornaments, this weekend is the time to throw down in the Crucible. We hope you have fun this weekend and maybe take a dip in the Mayhem playlist, where you can celebrate with your own brand of fireworks. 
Movie of the Week 
You miss 100% of the shots you don't take. This Gunslinger was ready for their moment, and they executed with style. For that, they've earned the Movie of the Week, and an emblem to prove it in-game.
Want a shot at the Lens of Fate emblem? Submit a video to the Community Creations page on bungie.net with #MOTW in the title.
The days are flying by. There are 8 days until GuardianCon, 12 days until Update 1.2.3, and a little over 60 days until Forsaken. There's quite a bit to do between now and each of those, and we'll keep the conversation going throughout Winter.
For more information, head on over to Bungie.net.