Comics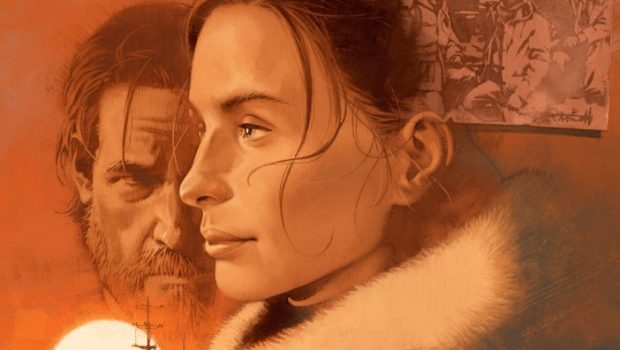 Published on August 16th, 2023 | by Adrian Gunning
THIS NOVEMBER, SET SAIL WITH "STRANGER THINGS: THE VOYAGE"
Dark Horse Comics invites you all onto the open seas in Stranger Things: The Voyage, a new comic arc In the world of Netflix's Stranger Things with brand new characters and a new setting. Writer Michael Moreci (Stranger Things: Kamchatka, Stranger Things Halloween Special) returns to the world of demogorgons and the Upside Down, with illustrator Todor Hristov (Stranger Things: Kamchatka), colorist Francesco Segala (Stranger Things: The Tomb of Ybwen), and letterer Nate Piekos (Stranger Things and Dungeons & Dragons). The first issue will feature a main cover by Marc Aspinall and variant covers by Stranger Things fan-favorite artist Kyle Lambert, Diego Galindo, and Todor Hristov.
Captain Jacoby is too broke to reject a shady deal from a group of Russians looking to get from Alaska back home on his freighter ship The Persephone, but things don't go as planned. Storms, demogorgons, strange doctors, and more all threaten the crew of The Persephone and their passage in this new series.
Stranger Things: The Voyage #1 (of 4) sets sail on November 1, 2023. It is now available to pre-order for $3.99 at your local comic shop.
Praise for Stranger Things: Kamchatka:
"Michael Moreci spins a brilliant story here and makes clever use of all the characters."—Ian Cullen, SciFiPulse
"Right out of the gate, Kamchatka has poised itself as being a captivating corner of the franchise that could both be its own narrative while also making the events of the TV show all the more enriching."—Comicbook.com
"As a geek on a budget, I would highly recommend the first issue of Stranger Things: Kamchatka. It has that magical ability to transport us back in time and the reader is not required to be a die hard fan of the franchise to appreciate this series."—Indie Comix Dispatch
"Writer Michael Moreci does a great job creating an exciting story in which the reader quickly becomes invested. No, it's not the Stranger Things we're used to – or likely why we bought the book in the first place. But it sits within the greater universe and is no less compelling."—Comicon