Games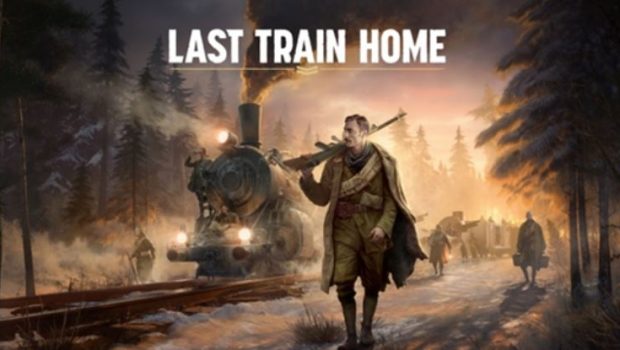 Published on June 13th, 2023 | by Adrian Gunning
This Is Your Last Train Home: Survival RTS In Grim World War 1 Setting Announced
The Great War is over, but a new battlefront emerges in the heart of Russia. Brace yourself for an immersive gaming experience inspired by real historical events. Last Train Home thrusts players into the grim aftermath of the First World War. As a commander of the Czechoslovak Legion, you find yourself trapped in the chaos of civil war, with a single objective: to safely navigate your men through the horrors of the new conflict and bring them back home.
Venture into an unforgiving landscape aboard an armoured train, traversing the perilous frozen expanse of Siberia. Your journey will bring your men to their limits as you face relentless challenges and make life-or-death decisions at every turn. In this gripping tale, survival hinges upon your tactical prowess, astute resource management, and honed combat skills. Will you lead your crew to salvation?
Watch the announcement trailer here: https://youtu.be/q0lJ9A4AtFo

Last Train Home offers a meticulously crafted world, designed to immerse players in the sombre atmosphere of post-war Russia. The haunting landscapes of icy plains, tattered cities, and war-torn villages will serve as the backdrop to your odyssey. Engage in strategic real-time battles, use cunning tactics to outmanoeuvre adversaries, and secure your soldier's survival. Every choice you make will carry weight, shaping the fate of your men and determining whether they will ever see their homeland again.
Last Train Home is developed by Ashborne Games in Brno/Czech Republic and coming to PC. You can add the game to your wishlist here: thqn.net/lth-steam
If you want to learn more about the game, make sure to visit the website, follow us on social media or discuss with other fans on Discord:
Website: https://lasttrainhome.thqnordic.com
Facebook: www.facebook.com/lasttrainhomegame
Instagram: www.instagram.com/lasttrainhomegame
Discord: https://discord.gg/DqrH8gGyqe