Films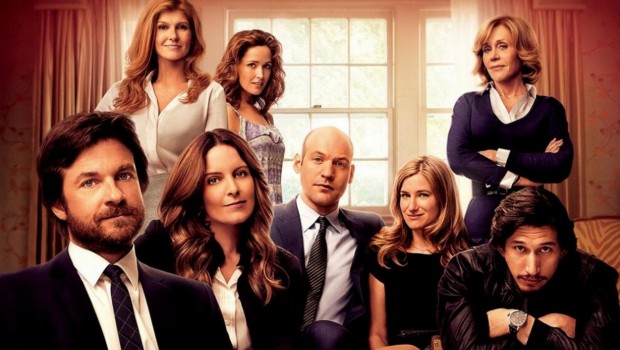 Published on October 22nd, 2014 | by Damien Straker
This Is Where I Leave You – Film Review
Reviewed by Damien Straker on 22nd, 2014
Roadshow presents a film by Shawn Levy
Produced by Shawn Levy, Paula Weinstein and Jeffrey Levine
Written by Jonathan Tropper, based on his novel 'This Is Where I Leave You'
Starring: Jason Bateman, Tina Fey, Adam Driver, Rose Byrne, Corey Stoll, Timothy Olyphant, Dax Shepard and Jane Fonda
Music by Michael Giacchino
Cinematography: Terry Stacey
Edited by Dean Zimmerman
Running Time: 103 minutes
Rating: M
Release Date: October 23rd, 2014
After a death in the family, a privileged white individual returns to their childhood home. As old wounds resurface and secrets are revealed, he or she learns about family values and the catharsis they reach helps resolve the issues in their own adult family life. Many films in the last few years from Garden State, Death at a Funeral, August: Osage County to the recently released The Judge, have used a variation of this increasingly derivative premise. The frequency of the outline amplifies the repetitive thematic goals in Hollywood, like restoring the family in crisis. But none of the films mentioned stooped to the painfully unfunny levels of This is Where I Leave You, an overproduced comedy from director Shawn Levy, which wastes the glossy cast on being gleefully juvenile while simultaneously sulking about how unhappy life can be. Sitting through the film becomes more agonising than the onscreen drama because of an identity crisis, where no one knows what type of film this wants to be.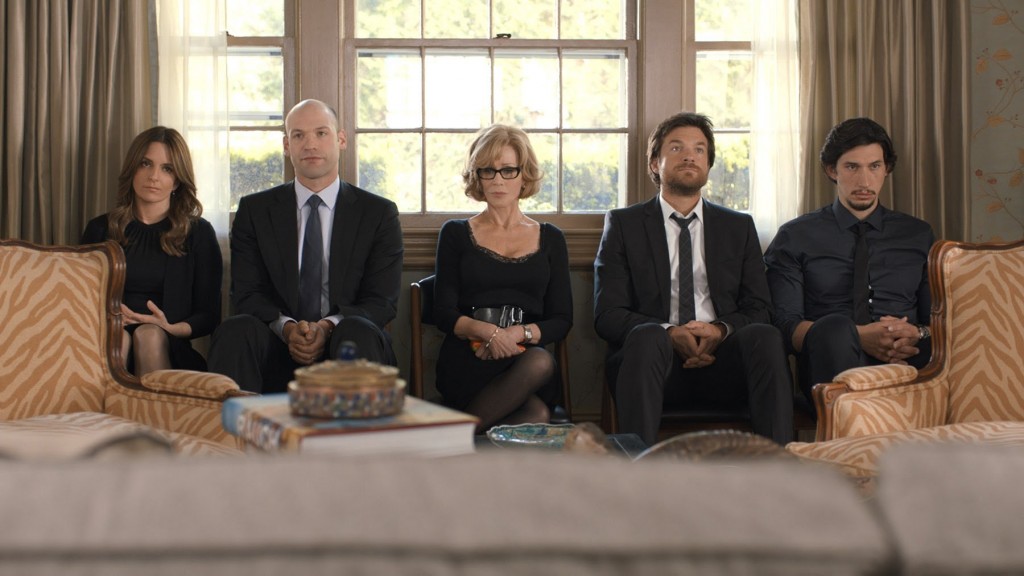 Jason Bateman plays Judd Altman, a radio announcer who finds his wife is in bed with his co-host Wade (Dax Shepard). Simultaneously, Judd learns about the death of his father. He returns to his family home where his mother Hillary (Jane Fonda) declares he, his sister Wendy (Tina Fey) and brothers Phillip and Paul (Adam Driver and Corey Stoll) are going to practice Shiva together. In the Jewish faith, Shiva is a one week period of mourning in a single house. Phillip is the boofhead of the family, who arrives at the funeral in a sports car and has an older girlfriend who's a psychiatrist. Paul and his wife are trying to have a baby but failing and Wendy seems fairly unhappy with her partner. They have a young son currently being toilet trained, and Wendy is still upset over an accident that left her former partner (Timothy Olyphant) with a brain injury. Meanwhile, Judd is being courted by Penny, a woman from his high school years who is played by comedian Rose Byrne.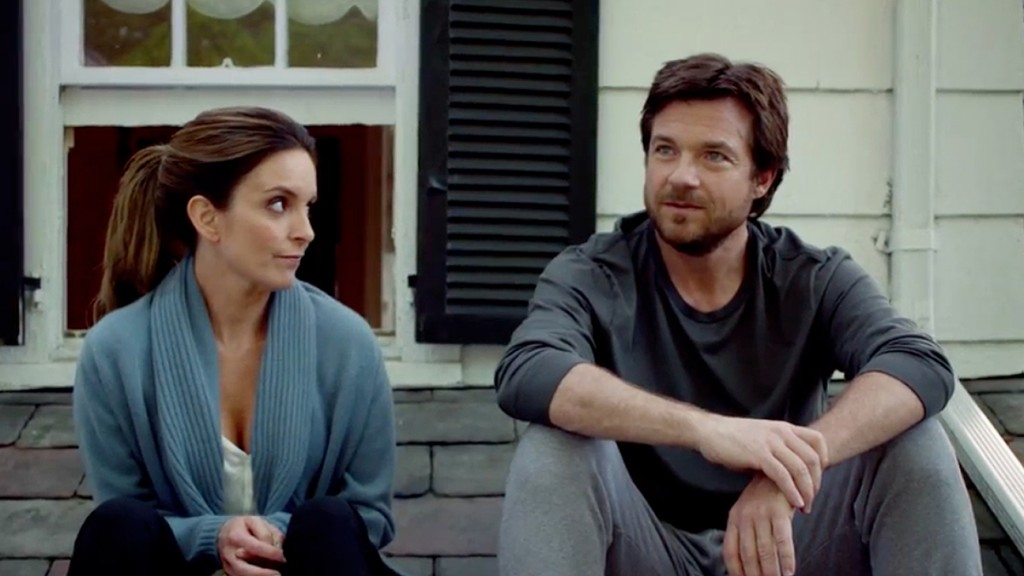 This is Where I Leave You is written by Jonathan Tropper, who adapts his own 2009 novel of the same name. Aside from a television show, this is his first feature credit, a fatal decision compounded by making him an executive producer. With a cast this decorated, couldn't a more experienced screenwriter be employed? When there's little distance between an author and the film's script there is no one to blow the whistle on any missteps or poor choices. One such decision in Tropper's poor treatment is not building any grounds to make us care. From the outset the exposition is compromised of two major events, the affair and the father's death, which are carelessly piled on top of each other without establishing the context for Bateman's character. Judd has no personality, drifting through the film aimlessly to display this gallery of unfunny cartoon characters. The novel is said to be written in first person, allowing for Judd's interior thoughts to come to fruition, a quality totally absent here. The other characters lack subtly, with Tropper's writing style favouring broad shadings and caricatures. The narrative is boring, completely tensionless and leaves the performances of the actors uninspired. As the lead Jason Bateman is mostly flat, but at least strains desperately in the final scenes for some sincerity and to understand Judd's unhappiness.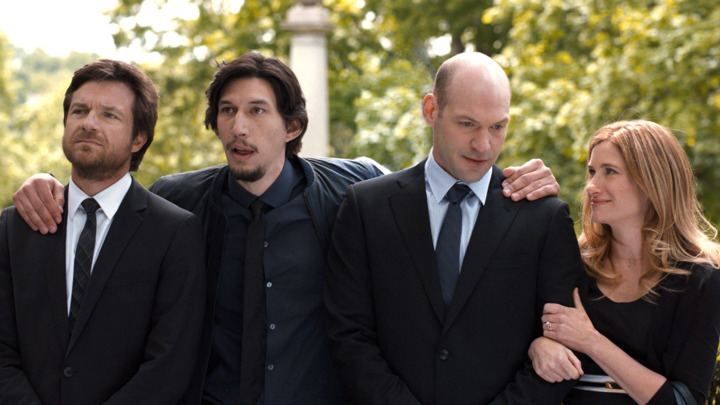 Like many modern comedies, the film is also congratulatory about recapturing what it means to be a lumpen youth again. Tropper has cited the scene where the brothers smoke pot together as a highlight of the feature, an endorsement which speak volumes about this film's ambitions. On top of the weight of clichés and overload of broad characters, the script's humour is puerile. Its crassness, where body parts and functions are both regularly commented upon, is consistently at odds with potentially moving and more serious moments. One running joke for example is the size of Jane Fonda's breasts. It's this idiocy which displaces the dramatic potency of the story. The efforts of Shawn Levy, who previously made Real Steel and Night at the Museum, are miniscule. He allows the tone to swirl uncontrollably and displays no stylistic or rhythmic imprint over this film, favouring bland point and shoot filmmaking and glacial pacing. Imagine what a gifted comedian like Tina Fey could have done with this script or even as the film's director. What's on display here simply isn't up to par, even by low standards of Hollywood.
Summary: What's on display here simply isn't up to par, even by low standards of Hollywood.