Games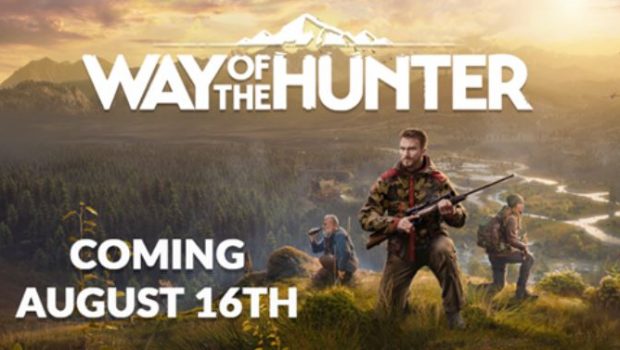 Published on August 12th, 2022 | by Adrian Gunning
This is the Way (of the Hunter) – Explanation Trailer Releases!
Learn all about Bear Den Ranch, the animals that reside in the wilderness surrounding it, and your responsibility to provide ethically sourced meat to local restaurants in the explanation trailer for Way of the Hunter which releases today! Get a first look at your gear, learn to read animal behavior, and more. What are you waiting for? A new world of hunting awaits.
Watch the newest trailer here: https://youtu.be/9x2VejBdqHQ
Way of the Hunter is coming to PC, PlayStation 5 and Xbox Series X|S on August 16, 2022.
For more in-depth information on Way of the Hunter check out the Dev Diaries here:
Dev Diary #1 – Introducing Nine Rocks Games: https://www.youtube.com/watch?v=miWC4keFK_w
Dev Diary #2 – Complex Trophy System: https://www.youtube.com/watch?v=RVQiRg2MdJk
Dev Diary #3 – The Hunting Lodge: https://www.youtube.com/watch?v=5vMY3n4GfeU
Take an early shot for once: Pre-Order is open
Pre-Order for Way of the Hunter is available now and lets you choose between two versions. The standard edition goes for an SRP of $59.95 on PC and consoles and the Elite Edition is also available for Pre-Order at an SRP of $77.95. The early hunter catches the discount: If you pre-order the Elite Edition before August 16th, you'll get a 10% discount.
Pre-order here:
PS5:
www.ebgames.com.au/search?q=Way+of+The+Hunter
www.jbhifi.com.au/products/playstation-5-way-of-the-hunter
https://store.playstation.com/en-au/product/EP4389-PPSA05732_00-WAYOFTHEHUNTER00
XBOX:
www.ebgames.com.au/product/xbox-series-x/283356-way-of-the-hunter
www.jbhifi.com.au/products/xbox-series-x-way-of-the-hunter
https://www.xbox.com/en-AU/games/store/way-of-the-hunter/9NCR68J4R20V
PC:
Steam: https://thqn.net/woth-steam
GOG.com: https://thqn.net/woth-gog
Epic Game Store: https://thqn.net/woth-egs