Events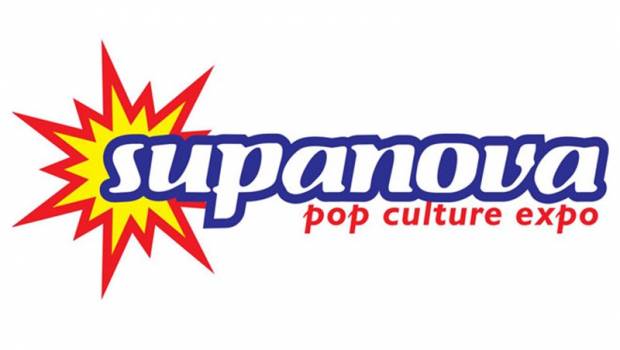 Published on September 4th, 2018 | by Admin
They're Famous and they're Heroic! Supanova's Family Expands As Tickets Go on Sale!
The November "Supa-Star" family just got bigger, with the addition of Hollywood favourite Christina Ricci, Superman icon Dean Cain and more set to attend Adelaide (3-4 November) and Brisbane (9-11 November), while tickets go on sale next Monday at 10am.
Ricci has been an unstoppable force in the industry since the '90s with an amazing assortment of genre, mainstream and indie classics including The Addams Family, Casper, Mermaids, Sleepy Hollow, Speed Racer, The Ice Storm, Buffalo '66, 200 Cigarettes, Black Snake Moan and the acclaimed Monster while also honing her skills as a talented voice actor.
Meanwhile, Cain's heroic legacy as Superman from Lois & Clark: The New Adventures Of Superman remains as strong as ever with his recurring role as Dr. Jeremiah Danvers on CW's Supergirl. Considering the number of projects Cain's always working on its great to see him again after visiting Sydney and Perth fans last year.
With credits that include The Originals, Spider-Man 2, Saving Hope and SEAL Team, heartthrob Daniel Gillies is also joining his already confirmed leading co-star, Ian Somerhalder, to send The Vampire Diaries fans into a frenzy!
As if that wasn't enough Drake Bell, the voice of Spidey from the Ultimate Spider-Man, is also making the trip who gained fame on Nickelodeon's Drake & Josh.
From the world of comic-books there's also internationally acclaimed artists Philip Tan (Suicide Squad, Uncanny X-Men) and Carlo Pagulayan (Planet Hulk, Elektra), who are the vanguard for a whole lot more comic guests plus many more film and TV stars, voice-actors, and authors.
Stay tuned!
In the meantime tickets for the Adelaide and Brisbane events will go on sale 10am local time in each state respectively on Monday, September 10th.
Already announced Supa-Stars:
John Barrowman – Arrow, Torchwood, Doctor Who
Julie Benz – Buffy The Vampire Slayer, Angel, Defiant, Dexter
Bonnie Wright – Harry Potter films
Ray Park – Star Wars: The Phantom Menace, Solo: A Star Wars Story, X-Men
Keir Dullea – 2001: A Space Odyssey
Gary Lockwood – 2001: A Space Odyssey