Films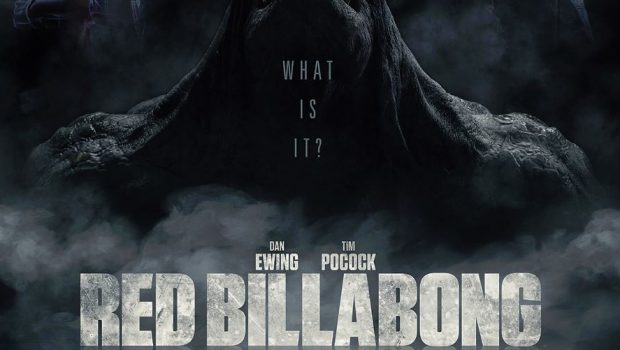 Published on July 11th, 2016 | by admin
There's Something in the Water… Red Billabong Reveals its Creature ahead of national August release
While attendees of Oz Comic-Con and Supanova were treated to the big reveal of the creature in Red Billabong in June, the Australian public now get their first glimpse of the terrifying creature in the new trailer released today, ahead of the national release on the 25th of August.
The biggest Australian action film for 2016, Red Billabong, will be released in cinemas Australia wide on Thursday 25th August 2016. The highly anticipated thriller, starring DAN EWING (Home and Away) and TIM POCOCK (Dance Academy) Red Billabong is the first Australian film to feature a CGI character in a leading role.
In the Australian Outback, two brothers discover old secrets and family lies. As their friends start to go missing they fear they are being stalked by someone, or something from their worst nightmares – But is it just – A story? A legend? A hoax? Or is it real?
Red Billabong stars Home & Away heart throb DAN EWING and Dance Academy favourite TIM POCOCK. SOPHIE DON, JESSICA GREEN (Lightning Point), BEN CHISHOLM, JOHN REYNOLDS, EMILY JOY, JAMES STRAITON also star along with FELIX WILLIAMSON (Underbelly: Razor, The Great Gatsby) and GREGORY FRYER (The Sapphires).
"I can't recall a fully realized computer generated character as a 'lead' in an Australian film before. I don't think it's been attempted. Our VFX team will be working furiously all the way up to the cinema release. We also used so many practical effects, daring stunts and huge sets. There's so much in the film that isn't in the new trailer. There is still so much to reveal when you're watching it!" Says Writer/Director Luke Sparke.
The Queensland production company, SparkeFilms, has teamed up with distributor Pinnacle Films (Dallas Buyers Club, Predestination, Healing) and international sales agent, Arclight Films, who is handling sales on the project.