Consoles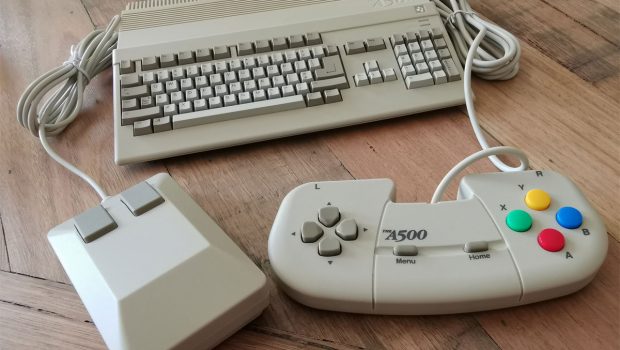 Published on April 21st, 2022 | by Andrew Bistak
THEA500 Mini Review (The A500 Mini Review)
Summary: THEA500 Mini is retro comeback that is great on all levels!
Retro gaming is back as a minified games computer with the super tiny THEA500 Mini, a replica of the classic A500 (Amiga 500) console. THEA500 Mini is developed by Retro Games with a RRP of $199AUD (April 2022) and comes preloaded with 25-classic Amiga games such as Another World, Aline Breed 3D, Zool, Kickoff 2 and Titus the Fox.
You can also save your games and even side-load your own Amiga ROMS via a USB stick with its full WHDLoad support. In terms of emulation, THEA500 mini emulates the Amiga 500, 600 and 1200 systems and even comes with a full-size classic Amiga mouse and a newly engineered 8-button precision gamepad. If you want to take it to next level, you can even connect a USB keyboard into it.
.
Complementing this 1992 computer system designed for gaming that it was built on Amiga's Advanced Graphics Architecture (AGA) which was ahead of its time back in the day. The emulation has also been tweaked for modern TV's that allow you to connect the device directly into a HDMI port to experience 720p graphics at either 50 or 60Hz.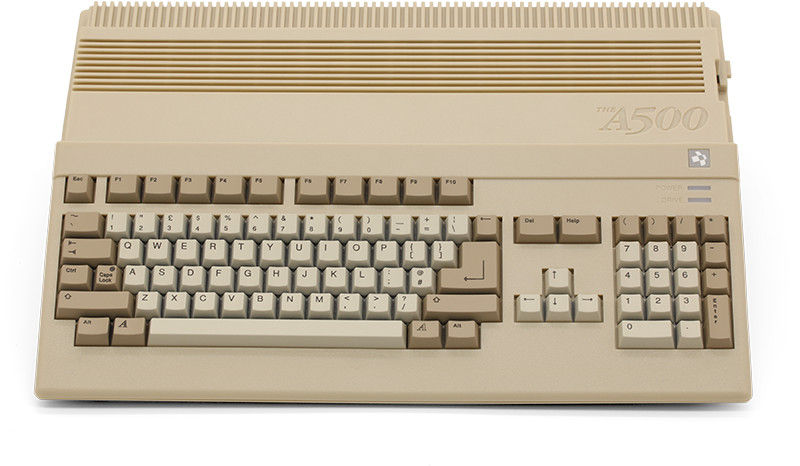 THEA500 Mini comes with almost everything you need to get started that includes;
THEA500 Mini home computer
USB Mouse
USB gamepad
HDMI cable
USB power lead
Quick start manual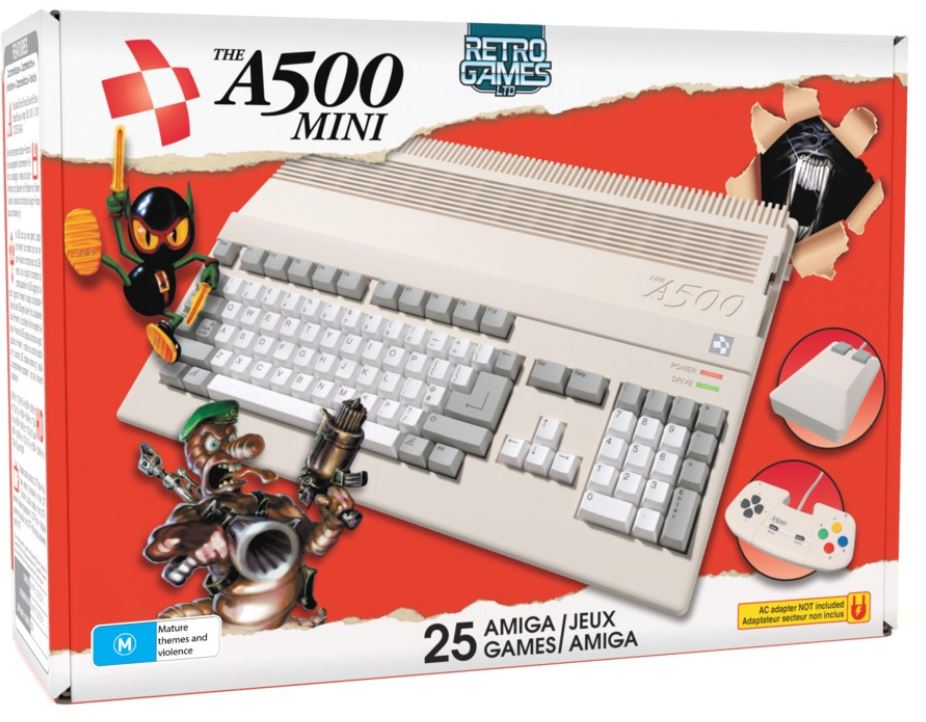 The only thing missing which for most is readily available at home is a power adapter to connect the USB-C cable. Given the cost of $199, you would think this would have been included. However from a production point of view, you can see why Retro Games did not provide it due to the different power inputs across the globe… but still.
THEA500 Mini pre-loaded Games List
Unboxing
THEA500 mini is indeed minuscule and as you can see from the above screen shots, the Australian 20 cent piece and one dollar coin are a great reference at how small it is.
Although the keyboard doesn't work, the developers have done a fantastic job at replicating this home computer in miniature form, even down to the fake floppy drive. Aesthetically retro, it also boasts that old school colouring made famous from the computers of this era. So yes, nothing is cuter than THEA500 and the only thing different from the classic version is that the Amiga logo has been replaced with the A500.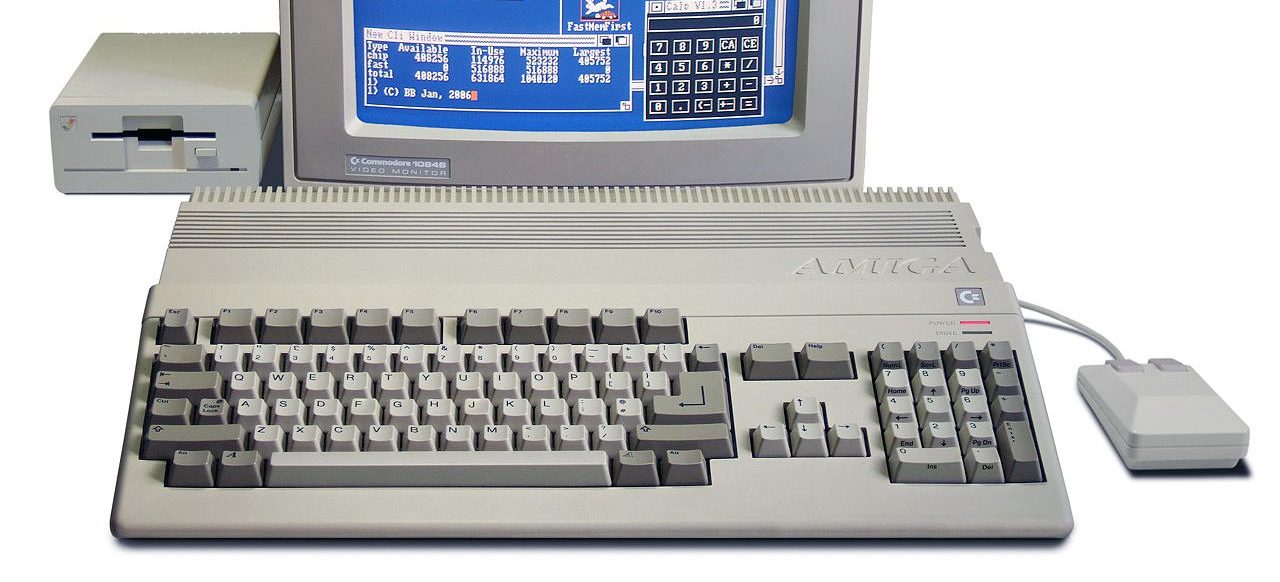 THEA500 Mini comes with a quick-start manual, however setup is super easy and all you need to do is connect the gamepad, mouse into the USB ports, connect the included HDMI cable from the console into your TV and then connect the mini to your powers mains. Once this is done, you turn on the computer via the power button and proceed through the short installation wizard (e.g. language), including setting the hertz at either 50 or 60 for your display. That's it and you will be treated to a very easy to navigate UI as you can pick one of the 25 installed games, including adjusting the settings of this mini-console such as scaling. 
Some of the games still play extremely well such as the classic Another World which really cemented permadeath as you explore this strange alien world in classic side scrolling fashion. Additionally, the top down shooter Alien Breed is still a fun experience as you shoot your enemies in order to prevent yourself from being inundated by the alien hoard.
The summer Olympics inspired California Games proved that virtual sports could be possible, even though it was a button masher. Speaking of Sports, Speedball 2, a violent version of football still plays well, as does the classic Kick Off 2, a top down soccer title.
However there are a few titles that don't date or play that well like Alien Breed 2 which is a first person shooter. It just doesn't hold up very well due to the graphics but nonetheless, it's still interesting seeing one of the founding fathers of this genre.
Needless to say, the bitmaps, basic graphics and limited sound/music is pure in retro indulgence. As a personal favourite, it would have to be Zool, an arcade platformer and of course the fast-paced Alien Breed. It does that gamepad works perfectly, even with the limited directions in the game and the mouse worked really well for Battle Chess and Simon the Sorcerer. So kudos to Retro Games.
Adding to the experience is the ability of side loading ROMS onto a USB stick courtesy of WHDLoad which can be downloaded directly from Retro Games, including a free game called Citadel. While this greatly increases the scope of titles available to the player, it is a little clunky as you need to ensure the correct ROM file extension. Did someone say the classic Defender of the Crown or The Secret of Monkey Island, you betcha! 
Final Thoughts?
If you remember this commercial…
… and love retro and feel like walking down memory lane again, then THEA500 Mini is a must as not only does it successfully bring this home computer back to life, it boasts 25 fun games plus the ability of side-loading your own ROMS that in essence creates the ultimate Amiga experience.
Recommended for lovers of retro!
Product Summary

25 classic Amiga games included, featuring: Alien breed 3D, Another World, ATR: All terrain Racing, Battle Chess, Cadaver, Kick Off 2, Pinball Dreams, Simon the Sorcerer, Speedball 2: Brutal Deluxe, The Chaos Engine, Worms: The Director's Cut, Zool: Ninja Of The 'nth Dimension
Emulates Amiga 500, 600 & 1200 (OCS/ECS/AGA)
Save & resume game functions
Via USB, add your own games, update the firmware, and connect your own devices (USB memory stick required (NOT supplied)). THEA500® Mini is compatible with 100's of classic Amiga games and demos, utilising WHDLoad for simplicity (games must be legally obtained/purchased from the legal owners)
50/60Hz in 720p HD via HDMI
Multiple scaling options & CRT filter