Comics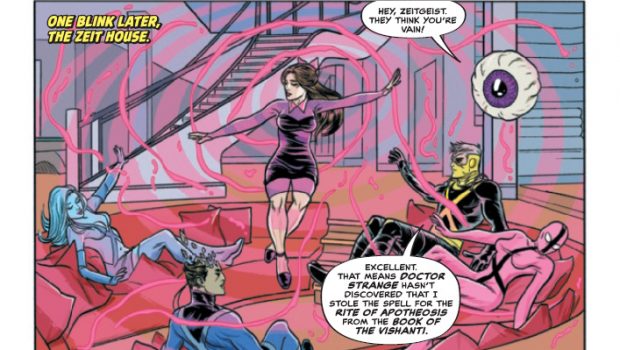 Published on March 20th, 2023 | by Tim Chuma
The X-Cellent #1 Review (2023)
Summary: Worth a look if you like the X-Men but with a different crew or at least adjacent. Also this doesn't seem to rely too much on existing long running storylines.
Super villain group Zeitgeist are trying to achive world domination and social media clout but a new generation of X-Statix is going to stop them. Zeitgeist have stolen a spell from Doctor Strange to help them achieve this but they are also fighting amongst themselves. X-Statix is not doing much better but they know they have to keep it together for the likes on social media.
This is a bit of a strange one as it has all the superhero stuff you would expect but the two groups are also competing in the court of public opinion which really does not come up that much in these stories.
The characters do seem to be fairly new and there looks like there will be cameos from other well-known ones at certain points. It does say there were events that happened before this story begins but they are not important to understanding this story.
I would recommend this one if you are a fan of the X-Men but want some other characters in the same area of comics and a newer storyline that doesn't really as much on what has happened before.
Comic details:
Writer: Peter Milligan
Penciler: Michael Allred
Cover Artist: Michael Allred
Publisher: Marvel
Published: March 15, 2023