Films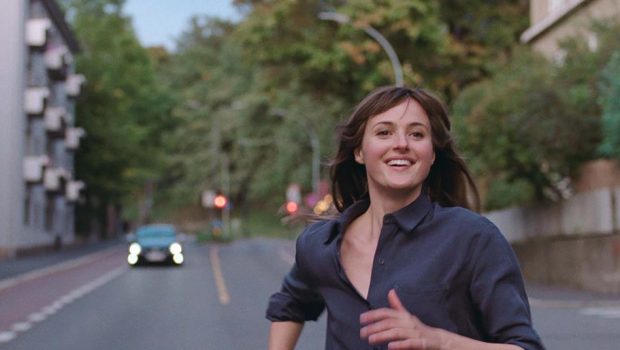 Published on January 8th, 2022 | by Damien Straker
The Worst Person in the World – Film Review
Reviewed by Damien Straker on the 8th of January 2022
Madman presents a film by Joachim Trier
Written by Eskil Vogt and Joachim Trier
Produced by Andrea Berentsen Ottmar and Thomas Robsahm
Starring Renate Reinsve, Anders Danielsen Lie, and Herbert Nordrum
Cinematography Kasper Tuxen
Edited by Olivier Bugge Coutté
Music by Ola Fløttum
Rating: MA15+
Running Time: 128 minutes
Release Date: the 26th of December 2021
Norwegian filmmaker Joachim Trier (Thelma, 2017) adopts the conventions of the romantic-comedy genre and successfully elevates its themes to a new level of sophistication. He has smartly cast Renate Reinsve as Julie, an adult college student who is about to turn thirty but is still uncertain about what to do with her life. Her indecisiveness sees her change degrees from medicine to psychology and then to photography. Yet there is still uncertainty about what path she will choose to follow.
Soon she finds herself in love with an older fellow named Aksel (Anders Danielsen Lie). Aged forty-four, he is a highly successful comic book novelist and famous for drawing the character Bobcat. Yet the couple's age difference raises questions about what exactly they want in life. Aksel wants children but at this moment Julie is unwilling to start a family. Julie's fleetingness sees her gravitate towards a younger man, Eivind (Herbert Nordrum). At least in the short term, she starts to think he will offer her more satisfaction. However, nothing about this free spirit is ever determined or certain.
What distinguishes this thoughtful and highly engaging Nordic film from its Hollywood counterparts and indeed some light European farces is how well-observed it is. Despite its ironic, tongue-in-cheek title, many will sympathise with the character Julie. She is reflective of people of her age who are not hopeless or dislikeable but merely uncertain about the direction of their lives. Trier aptly describes the film as 'a coming-of-age film for grownups who feel like they still haven't grown up'. It is fitting because Julie's dilemmas are real rather than contrived setups found in conventional romcoms. For example, there is intense pressure today for young people to immediately determine what their university degree will be. They also often find themselves chastised for changing paths.
Julie herself wavers between her courses early on and it is not until the film's last scene that she makes an assured decision. Similarly, there are high expectations from older generations that young people will quickly have children. In the first of World's twelve chapters, Trier highlights Julie's resistance to children during a family gathering. One of Aksel's relatives picks up a squealing child who tries to wrestle away when told to go to bed. The moment only reinforces Julie's mindset. The divide between what Aksel and Julie want is therefore exacerbated by their age gap and forges believable personal conflict rather than conventional obstacles.
There are moments where World's core thematic idea, indecision, threatens to paint its protagonist in an unflattering light. One of the story's key scenes is at a party where Julie first meets Eivind. Since she is still with Aksel, she is reluctant to sexually engage with Eivind. Instead, the two of them play a tense game of chicken. They drunkenly flirt and joke about what exactly is appropriate and what constitutes cheating. The sequence doubles as a comment on rigid social expectations. Much like the family gathering, the moment is explored with high realism and believable behaviour.
Julie's fleetingness lights a fuse of tension about whether her choices will derail her world. She is already living with Aksel but her commitment is as solid as water. Wisely, Trier and his co-writer, Eskil Vogt, attribute her troubling decisions to a place of both empathy and psychology. Julie shares a tepid relationship with her father (played by Vidar Sandem) who feigns injury to avoid see her. Their father and daughter conflict echoes the Freudian psychology discussed throughout various scenes.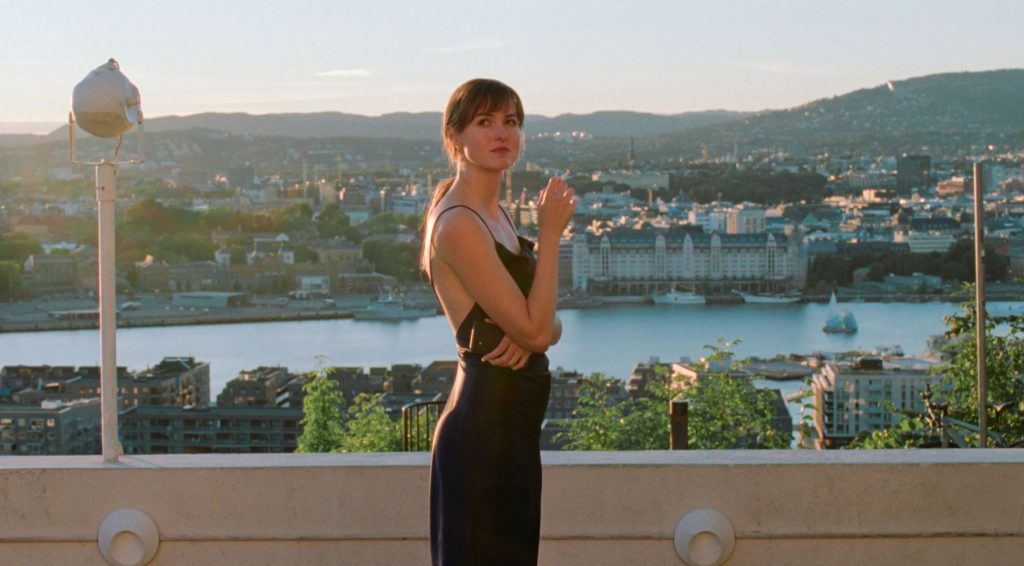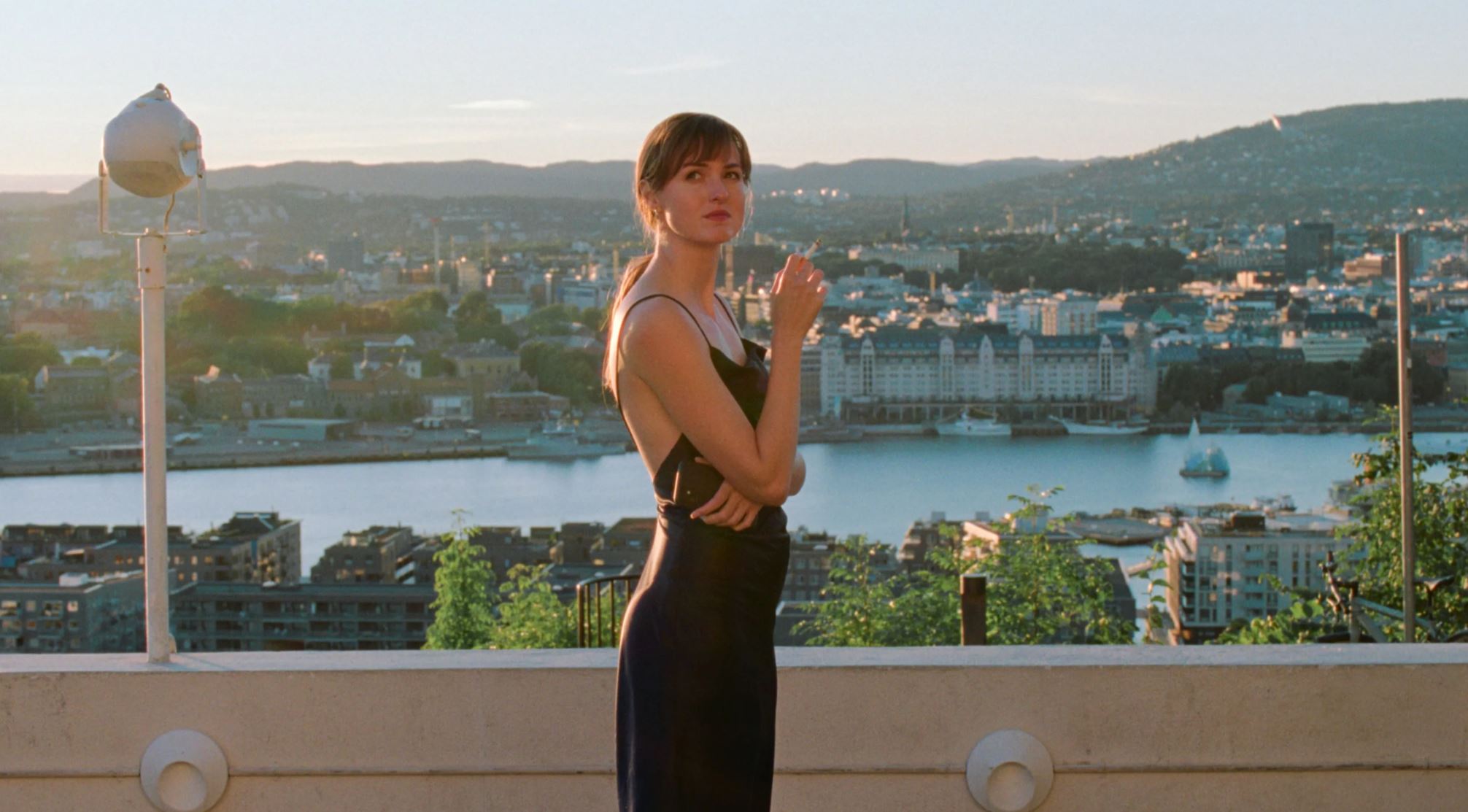 Trier's filmic style stresses realism but surprises with moments of great finesse. He sharply observes family gatherings and party scenes with an eye for behaviour as natural as his writing. There is a realistic effect to how these scenes are framed and acted. He is also adept at tonally balancing personal drama with humour before drifting into high melodrama. Some of World is incredibly funny too, such as when Eivind's partner drags him into one of her social causes or when Julie experiments with party drugs. Most eye-opening are two extraordinary set pieces where Trier gleefully discards his grounded approach to briefly showcase himself as a remarkable stylist.
At one point, Julie imagines stopping time all around her. The other actors freeze in place so she can embrace Eivind. Trier, who shoots on 35mm film, said he framed this charming sequence like a musical and resisted employing digital effects. It is a beautiful expression of where Julie's heart lies but also the unsustainable fantasy life she creates for herself. In another surprise, there is a stunning but brutal animated sequence that infers Julie's distorted worldview and unpacks a Freudian nightmare. It also mirrors how Aksel begrudges seeing his beloved Bobcat comic turned into what resembles an edgeless, homogenised American reworking. Perhaps Trier is pre-empting the horror of World being remade in Hollywood with Julie as a duller, more sanitised character.
Solid, charismatic performances are drawn from the film's cast. A decade ago, Renate Reinsve featured in an earlier Trier film, Oslo (2011). Her performance is immersed in a completely naturalism acting style that prolongs our engagement with her character. This is an enormous feat when Julie continues to be indecisive, fleeting, and unreliable. The humanity is pivotal in stressing she is not the worst person you will meet but someone in search of personal fulfillment rather than sustained sexual pleasure or maternal responsibilities. Furthermore, the psychology of her father is a necessary staple into understanding her flawed relationships with men.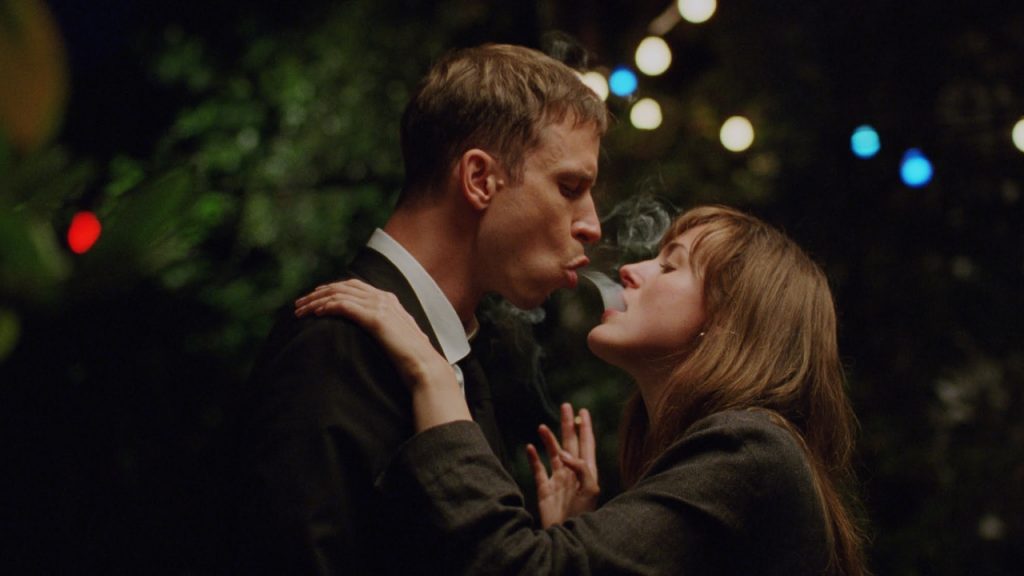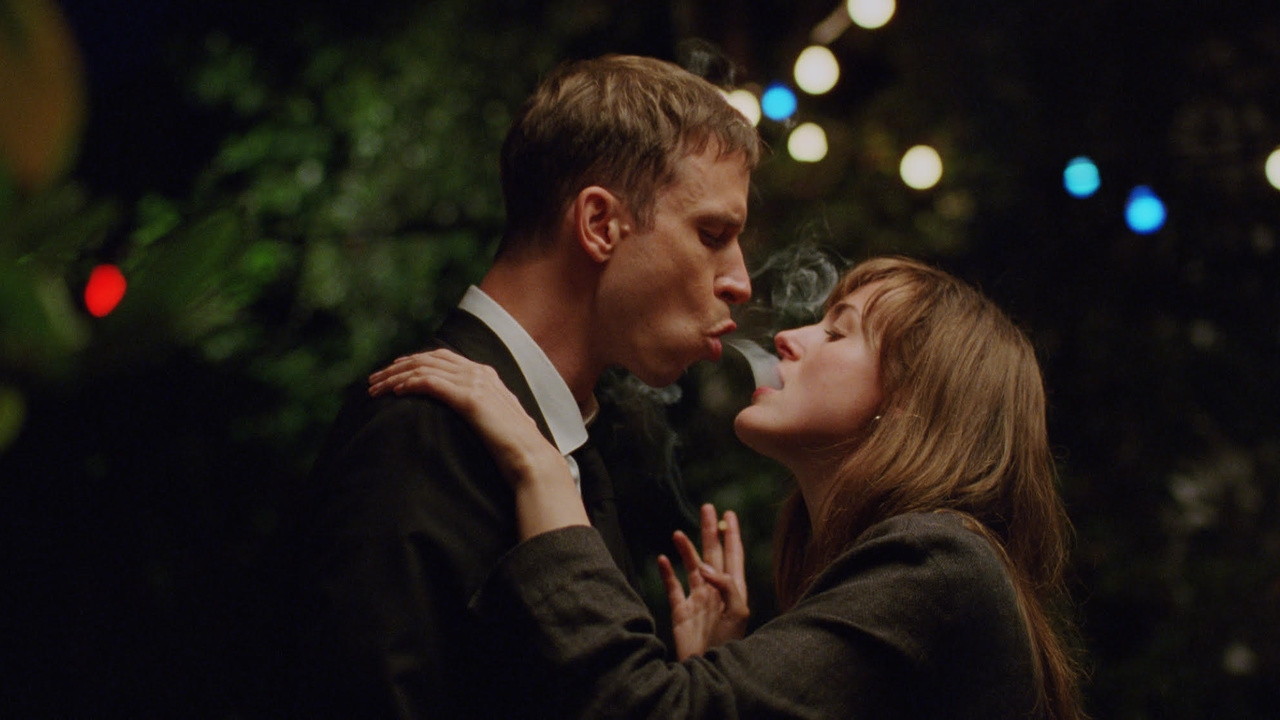 Anders Danielsen Lie allows Aksel to be highly empathetic, particularly when stressing how he does not want to be a fleeting memory like the fading pop culture figures he once embraced. One of his most difficult scenes is where he undertakes a radio interview and is accused of being sexist by a feminist. Is this Trier himself wrangling with the difficulty of writing a flawed woman as the focus of his story? Eivind makes poor decisions, but Herbert Nordrum is largely disarming and harmless, which ensures we do not resent him for his attraction to Julie. These three actors effectively trace both the flaws and positive traits of their characters.
While not a thematically gritty piece of cinema, World successfully takes elements from the romcom genre and reinvigorates them. The smart script is enriched by precise observations of the fleeting nature and indecision of young people and a deep understanding of why its title character wavers between her career and different men. We cannot help but continue following her story because of these qualities. The believability of the writing and the cast are an asset only for this approach to be cleverly upended by the two major stylistic set pieces.
The only area where Trier falters is pacing the story. The end scenes, which verge towards melodrama and employ long monologues, sag. It means some of the emotional power of the melodrama is blunted. Nonetheless, this remains a well-assembled, strongly acted film that will make a certain demographic feel a little better about their most questionable choices.
Summary: A well-assembled, strongly acted film that will make a certain demographic feel a little better about their most questionable choices.