Comics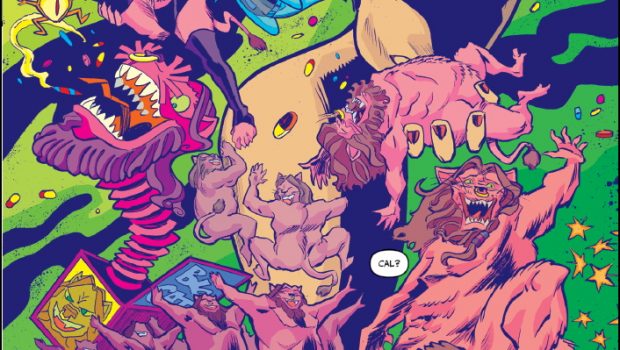 Published on May 29th, 2021 | by Tim Chuma
The Worst Dudes #1 (2021) Review
Summary: Nothing if not interesting even though it does seem to be pandering in a "look at me!" type of way. Maybe have a look through it before you jump in.
A variety of characters from actual Gods through to mystical rockstars and corrupt former cops collide in a strange universe where nothing as it seems.
I will be honest that I did not much like this when I first read through it, seemed like it was trying too hard to be edgy and there wasn't really much to it. It does have some interesting art and character designs and is not really for everyone.
I usually search this sort of thing out, but I also hate it when something goes out of its way to ring the bell about being weird. Just be yourself and the audience will decide what you are.
Not sure what they are going to do with these characters, it has been a long time since I have seen a story like this especially the Star Wars stories that seem to be mapped out these days.
This is definitely a story that you should have a look at first before you dive into it, it will not be for everyone even if you are usually a fan of "out there" stuff.
Comic details:
Writer: Aubrey Sitterson
Artist: Tony Gregori
Letterer: Taylor Esposito
Colourist: Lovern Kindzierski
Cover Artist: Tony Gregori
Genre: Science-Fiction, Humuor, Action/Adventure
Publisher: Dark Horse
Publication Date: June 02, 2021