Events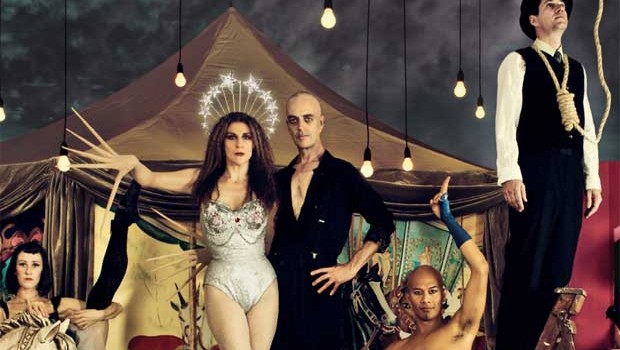 Published on September 1st, 2015 | by admin
The world's most provocative variety show returns! CARAVAN BURLESQUE…rides again!
Finucane & Smith
2015 Victorian Tour by Regional Arts Victoria
17 September – 10 October
You lucky things you…Regional Arts Victoria is bringing one of the world's most exciting cabarets to your town, and it's for one night only! The wild Caravan Burlesque… rides again!
The World's Most Provocative Variety Show, direct from sell-out seasons in Paris, Buenos Aires, Sao Paulo and Tokyo, returns to town bursting with electrifying new acts, gorgeous new artists, all-time favourites and a party mix tape to die for! Swing on board this luscious caravan with her velvet drapes, golden tassels and Chinese lanterns for a wild night of smokin' songs and seductive sirens, gothic queens & demented disco, sizzling circus, backroom ballet and live art exotica!
After a legendary seven months of dancing ovations around Australia in 2012, don't miss the return of this smash-hit, box office breaking, multi-award winning, genre-busting, diva-encrusted salon! Five stars across five continents. If you've ridden the Caravan before, come see the next wild incarnation. If you missed out, jump on board and book right now!