Comics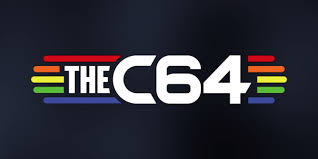 Published on July 1st, 2019 | by Admin
The World's Best-selling Home Computer – Re-Reborn
Full sized version of the 80's best-selling home computer available on 5th December 2019
A timeless classic is being given a new lease of life with the launch of a full-sized version of THEC64®.  Developed by Retro Games Ltd. and distributed by Koch Media, THEC64 is a fully licensed reimagining of the 80's bestselling home computer.
Following its launch in 1982, the C64 home computer went on to dominate the home computer scene throughout the 1980s. Millions of units were sold worldwide and hold a special place in the hearts of its former owners. 37 years later and it's back again!
The full sized THEC64 has a full working keyboard, comes with an updated micro switch classic joystick which plugs into one of the four USB ports, and connects to any modern TV via HDMI.  It features three switchable modes – boot straight into original C64 BASIC, VIC20 BASIC or switch to the Games Carousel and play one of the 64 built in games in 50Hz or 60Hz, with optional CRT Filters/Screen modes.
As well as the classic C64 and VIC20 BASIC modes, the pre-installed games include such classics as California Games, Paradroid and Boulder Dash; with new additions like Attack of the Mutant Camels, Hover Bovver, Iridis Alpha, and Gridrunner; topped off with the recently released shoot 'em up Galencia and text adventure Planet of Death to let you relive the glory days of true keyboard gaming! You can even load and save your own C64 and VIC20 games via USB flash drive as well as access multi disc titles.
"We are delighted to be working with Koch Media once more to bring back even more of the most loved retro games ever on two of the most iconic home computers of all time, and which now has a full working keyboard", said Paul Andrews, Retro Games' Managing Director.  "THEC64 full size is a reimagining of the classic C64 computer and the second in a planned series of products on the way."
THEC64 will hit the shops on December 5th 2019 with a suggested retail price of $199.95.
For more information please visit www.thec64.com