Comics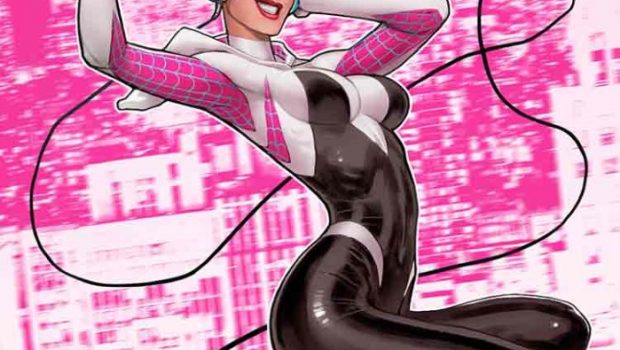 Published on July 25th, 2023 | by Adrian Gunning
THE WOMEN OF MARVEL ASSEMBLE AT SAN DIEGO COMIC-CON 2023!
On Sunday, July 23, an inspiring line-up of Marvel talent took the stage at San Diego Comic-Con for the Women of Marvel panel.
The impressive line-up of speakers included Marvel talent across publishing, digital media and studios including Editor Sarah Brunstad, Sana Amanat (Executive Producer, Marvel Studios' Ms. Marvel), VP of Digital Media Marketing Jessica Malloy, Charlie Jane Anders (New Mutants: Lethal Legion), Melissa Flores (Spider-Gwen: On Tour, Marvel's Voices: Echo), and Jody Houser (Star Wars: Obi-Wan Kenobi).
The fan-favorite discussion covered topics including what it's like for women working in the industry today, and what is next for Marvel's woman-led projects. Fans in the audience were the first to learn the exciting news that an all-new, character-centric season of Women of Marvel podcast will return on Wednesday, September 6!
Check out some of the panel's exciting announcements below!
Spider-Gwen: On Tour #1 written by Melissa Flores, art by Enid Balám, on sale December 2023.
Star Wars: Obi-Wan Kenobi #3 written by Jody Houser, art by Salvador Larroca, on sale November 2023.
Marvel Unlimited's Infinity Comics including:

Marvel Meow #13 by writer, artist, and colorist Nao Fuji, launches July 28.
Love Unlimited: Gambit & Rogue #61 written by Preeti Chhibber, art by Carola Borelli, launches August 3.
Avengers Unlimited #58 written by Kalinda Vazquez, art by Alba Glez and Walden Wong, launches August 8.
X-Men Unlimited #100 written by Steve Foxe and Stephanie Williams, art by Noemi Vettori, launches August 14.
Marvel's Voices: Echo #64 written by Melissa Flores, art by Kyle Charles, launches August 16.
Marvel's Voices: Nightshade #71 written by Stephanie Williams, art by Hector Barros, launches Fall 2023.
For the latest news and more information on Women of Marvel, please visit marvel.com/women-of-marvel.