Games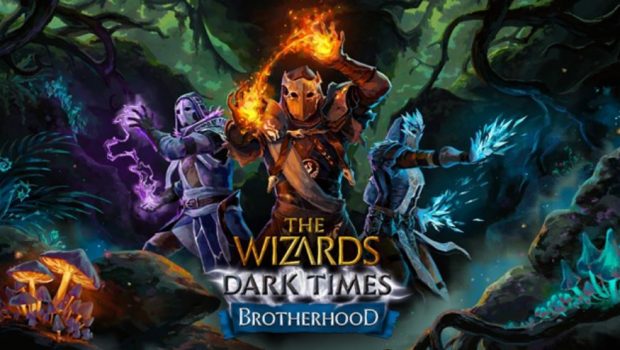 Published on August 15th, 2023 | by Adrian Gunning
The Wizards – Dark Times: Brotherhood sends you and friends on a new adventure – October 19th 
Developer Carbon Studio and publisher Vertigo Games are excited to announce that the ultimate The Wizards – Dark Times game is bringing a free update on October 19th for Quest and PC VR. The Wizards – Dark Times: Brotherhood is a combination of two titles: the remastered version of The Wizards: Dark Times, a story-rich singleplayer game released in 2020 – now with lots of fresh improvements, and the brand-new three-player Free Co-op Update. 
Feast your eyes on the upcoming adventures you will soon experience together with your friends! 
Watch the trailer – https://youtu.be/3qRPlQaiXDI 
 
In The Wizards – Dark Times: Brotherhood, fulfill your dreams of exploring a land of magic and fight your way through malignant forces in this first-person VR adventure, this time with two friends! Are your party ready to wield such power? 
Reviews for the franchise: 
 
"The best spell-casting VR game ever made"
80/100 – Gaming Trend
"By the end, you'll feel like an earth-shattering powerhouse of arcane fury."
4/5 – UploadVR
"Once all the spells are unlocked the magic system showcases why VR is a natural fit this style of videogame"
4/5 – VRFocus
The Wizards – Dark Times: Brotherhood comes with a lot of improvements for fans of the franchise as well as first time players: 
Wield The Elements – Co-op:  
The new update allows players to team up three friends with separate skill trees (Fire, Frost and Storm) to explore the world of The Wizards: Dark Times together.  
New Magical Content: 
Use your new-found skills with friends to battle new types of enemies and even more variants, plus explore the levels with new objectives and challenges. 
Remastered Singleplayer campaign:  
Dare to journey alone? With more unique spells, varied challenging enemies, more VR interaction with the environment – climb some boulders, ride a troll, have a trolley cart chase! 
 
Enhanced Graphics:  
Embark on this perilous journey and experience the game at a whole new level, with beautifully rendered graphics, optimised for latest VR advancements. 
Improved VR Controls:  
Command the arcane powers with nothing but hand gestures – as a true Wizard does! The update features optimised controls for greater ease of use and accuracy – no magical (or technological) barriers will stop you! 
Get your friends together for the new free Brotherhood update, this October 19th, on Steam, Quest &  Viveport.