Games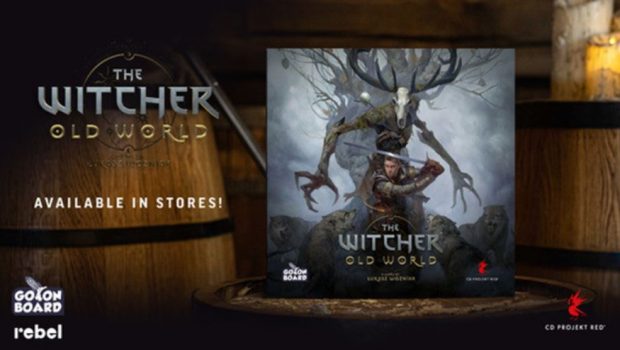 Published on June 22nd, 2023 | by Andrew Bistak
The Witcher: Old World Board Game Now Available in Retail!
CD PROJEKT RED announced today that The Witcher: Old World board game, made in collaboration with Go On Board, is now available for purchase in retail, following delivery to backers who participated in the game's successful Kickstarter campaign back in 2021.
The Witcher: Old World is a 1-5 player competitive adventure board game set long before the time of Geralt of Rivia. Monsters roam the Continent in huge numbers, and it is the role of witchers of the five witcher schools to tackle the ever-present threat head on. As they take on the role of these professional monster slayers, The Witcher: Old World players travel across a vast map and embark on quests filled with moral choices and deadly battles, and earn coins and trophies on their journey to become the most successful witcher out there.
In addition to a beautifully rendered physical map board where the bulk of the action of The Witcher: Old World takes place, the game features finely crafted miniatures of witchers and monsters, both wholly original and based on designs from The Witcher series of video games. The gameplay also boasts a simple yet deep deck-building component which allows players to unleash sword strikes, engage in witcher combat magic, craft powerful combos, and undertake other actions during their adventures with the goal of staying ahead of the competition.
Created by Go On Board, The Witcher: Old World comes in both a Standard Edition, which includes the base version of the game, as well as a Deluxe Edition including extra miniatures and more! For players wanting to further dive into the Old World experience, the game's three expansions — Skellige, Mages, and Legendary Hunt — also launched in retail today, each once themed around a different aspect of The Witcher world.
The Witcher: Old World is available for purchase right now at select physical and digital stores in English and Polish language versions. Additional language versions will be released at a later date. For more information about the game, including details of each of the game's editions, expansion content, and pricing, visit the official website.