Films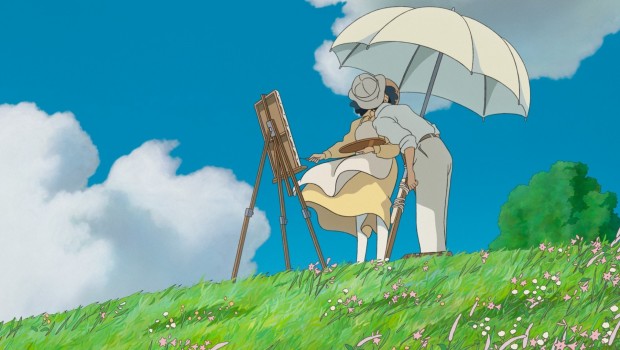 Published on February 26th, 2014 | by Curtis Mayfield
The Wind Rises – Film Review
Reviewed by Curtis Mayfield Mountford-Hiles on February 11th, 2014
Madman presents a film by Hayao Miyazaki
Written by Hayao Miyazaki, based on the comic "Kaze Tachinu" by Hayao Miyazaki
Starring: (voices of) Hideaki Anno, Miori Takimoto, Hidetoshi Nishijima, Masahiko Nishimura
Running Time: 126 minutes
Rating: PG
Release Date: February 26th, 2014
The Wind Rises is a Japanese animation film directed and written by Studio Ghibli co-founder Hayao Miyazaki. The movie follows Jiro Horikoshi (voiced by Hideaki Anno), a near-sighted boy who dreams of becoming a pilot but has his goal stunted due to his vision problems. As Jiro grows up he takes the path of designing aircrafts as opposed to his original ambition. This inspiration to partake in the design of stunning aircrafts comes from Jiro's dreams where he is visited by his hero and imagined teacher, Italian aeronautical engineer Giovanni Battista Caproni. These frequent dreams bring Jiro both encouragement and innovation.
The film is set in 1920's and 1930's Japan so the themes expressed here stray away a little from what fans might normally expect from a Studio Ghibli production but they should still manage to impress dedicated devotees of Miyazaki's visions. During the film a bleak nuance is thrown into the mix with an epic musical score that sets this in motion. The undertones shown throughout (the great Kanto earthquake of 1923, the Great Depression, tuberculosis) make The Wind Rises one of Miyazaki's less bubbly features and focuses on some of Japan's greatest struggles.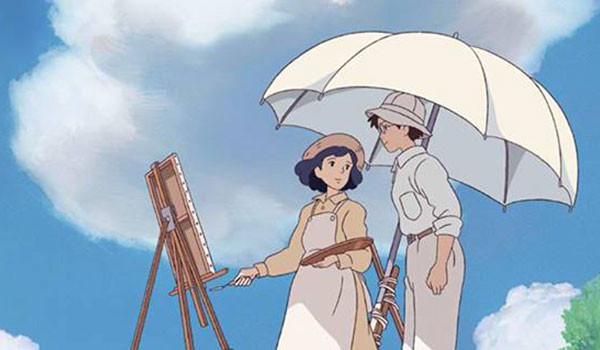 This undercurrent sets The Wind Rises apart from Miyazaki's previous work, which normally relies on a more magical and bouncy tone. The magic is still on display here this go around but it is secluded to Jiro's dream sequences. Don't worry though. The film still has sweetness to it. This charm comes in many forms including the spectacular dream scenes, Jiro's endless charity and the love interest that comes in the form of Nahoko Satomi (voiced by Miori Takimoto). An example of pureness is shown when Jiro meets a German engineer later in his adult life with the two managing to find common ground in disagreeing with Hitler's regime.
The Wind Rises may seem like an anti-war movie on paper but this is not the case. Miyazaki doesn't push any propaganda across to his audience. This tale is focused on two things: Japan's struggles then eventual rise as a super power and simply love. This leads to the movie's major and only downfall. The second half of the film falls victim to the story confusing itself. Miyazaki seems to have either foot in these two different stories. This is not to say the film is ruined because of this as the two narratives are almost pulled off gracefully, it just creates commotion in the storytelling.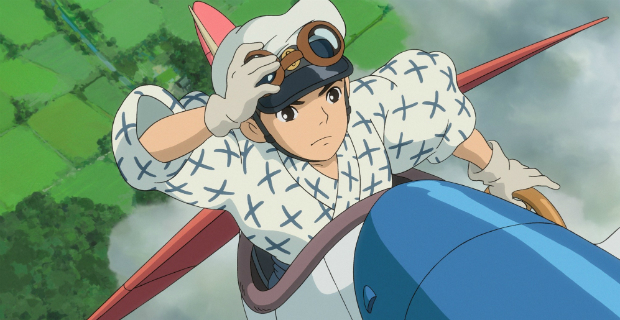 Even though this film is about building war technologies there are no actual battle scenes (a far cry and a few decades removed from Miyazaki's earlier work like The Castle of Cagliostro). It seems that the animation visionary has no dog in the fight about Japan's involvement in the war besides the telling of how the technology was produced. Jumping from theme to theme it's sometimes hard to see which story Miyazaki is trying to tell. At the end of the day it's all about love. Love between two beings, love for friends, love for one's country, love for creation and innovation.
Summary: It's sometimes hard to see which story Miyazaki is trying to tell