Comics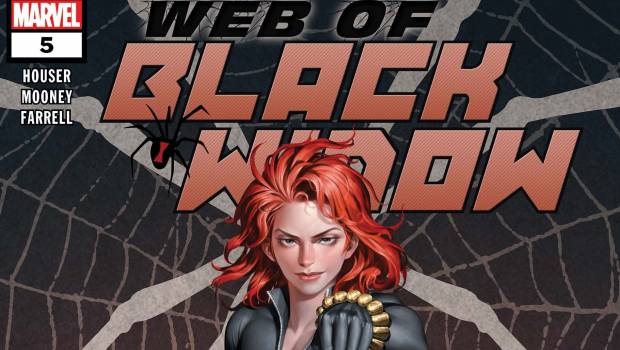 Published on January 4th, 2020 | by Tim Chuma
The Web of Black Widow (2019) #5 Review
Summary: Anya vs Natasha, who will win?
4
Red Room Girls throwdown
After a complex plot that I won't go into here, there is a showdown on the rooftop between two former Red Room spies Anya and Natasha. Anya reveals the details of her plot, but does not know that Natasha has been onto it all along and has played her.
An interesting story with enough action that I want to go back and read the other ones in the series. Also the Avengers calling the main character Nat in the story seems strange as nobody had a short name in the films.
Good action in the panels with the Black Widow getting her chance to shine with the final showdown.
If you like Iron Man he does make an appearance but he is not the main focus of the plot.
If you want to read more about Black Widow before the movie comes out later in the year I would recommend picking this up.
Comic details:
Writer: Jody Houser
Penciler: Stephen Mooney
Cover Artist: Jung-Geun Yoon