Films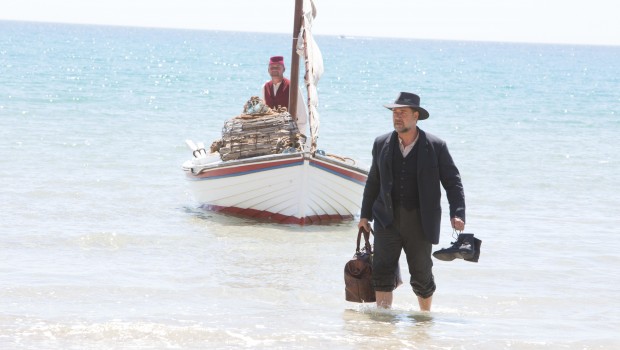 Published on December 21st, 2014 | by Damien Straker
The Water Diviner – Film Review
Reviewed by Damien Straker on December 21st, 2014
Entertainment One presents a film by Russell Crowe
Produced by Troy Lum, Andrew Mason, James Packer, Brett Ratner and Keith Rodger
Written by Andrew Knight and Andrew Anastasios
Starring: Russell Crowe, Jacqueline McKenzie, Olga Kurylenko, Yilmaz Erdogan, Jai Courtney and Ryan Corr
Music by David Hirschfelder
Cinematography: Andrew Lesnie
Edited by Matt Villa
Running Time: 111 minutes
Rating: M
Release Date: December 26th, 2014
Images: Image.net (Entertainment One Films)
Russell Crowe wants to be loved and accepted. Throughout a distinguished acting career, sometimes marred by off camera incidents, many of his film roles are outsiders looking inwards. The characters he played in Gladiator, Cinderella Man and A Beautiful Mind are physically and mentally troubled men, detached from their families. Being the part owner of his beloved South Sydney Rabbitohs further highlights his desire for a sense of community and belonging. Perhaps these roles draw from and mirror his transnational experiences, having moved from New Zealand to Australia when he was four. His value for family and community leaves little doubt over why he opted to direct a story about a father in search of his three sons, presumed dead after the First World War.
The Water Diviner is not the masterpiece we were hoping for, or the one the Australian film industry needed, but Russell Crowe's directorial debut shows promise. The film is set in 1919 when Australian soldiers, including Lt-Col Cyril Hughes (Jai Courtney), are aided by Turkish officer Major Hasan (Yilmaz Erdogan) to locate the bodies of their fallen men in Turkey. The mental scars on both sides haven't healed yet. At one point in the film Hughes says he can't forgive either side. Meanwhile back in Australia, a water diviner named Connor (Crowe) is living on a property in the harsh, arid desert with his wife Eliza (Jacqueline McKenzie). One of his skills is being able to locate water so he can build a well. At home, his wife is in denial about the absence of their three sons, now missing for four years since Gallipoli. Connor pleases his wife by reading The Arabian Nights to the children's empty beds.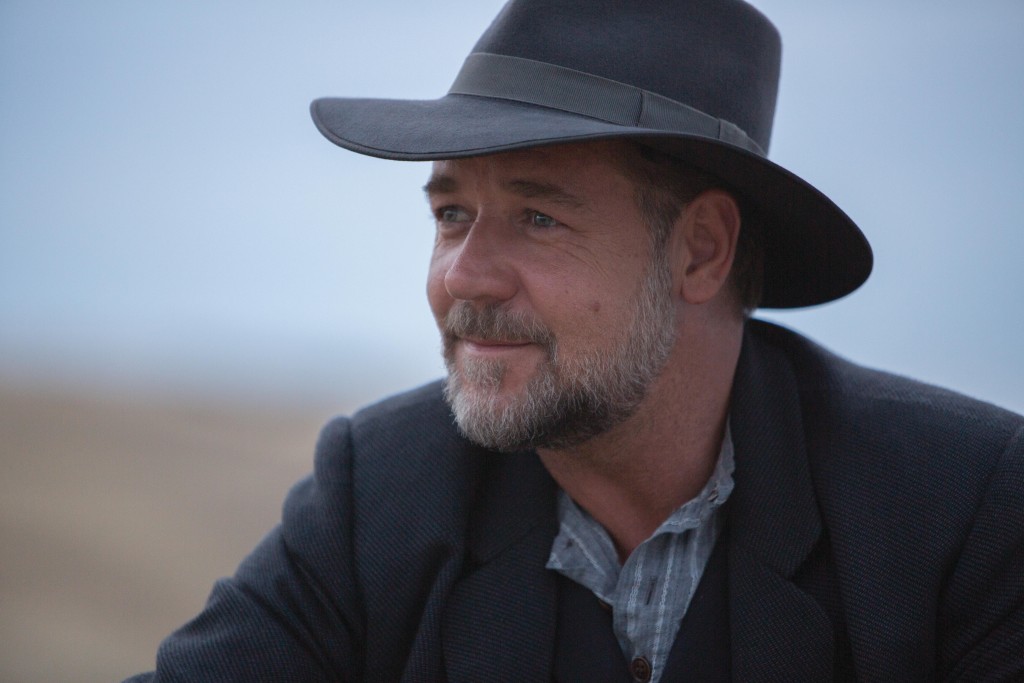 Unable to live without her sons, Eliza drowns herself. Connor is not a religious man and Father McIntyre (Damon Herriman) is reluctant to give a blessing to her burial because her death was suicide. Connor vows he will travel overseas to find bodies of his children and bury his entire family together. After travelling to Turkey, he stays in a hotel run by Ayshe (Olga Kurylenko), a Turkish woman who lives with her son and ageing father. She isn't ready to accept her husband died during the war and is initially hostile towards Connor for being Australian. But she warms to him when he becomes a father figure to her son. He manages to sneak into Gallipoli, a restricted area, and uses his skills to locate the bodies of two of his sons. While devastated, there is hope his third son Art (Ryan Corr) might still be alive.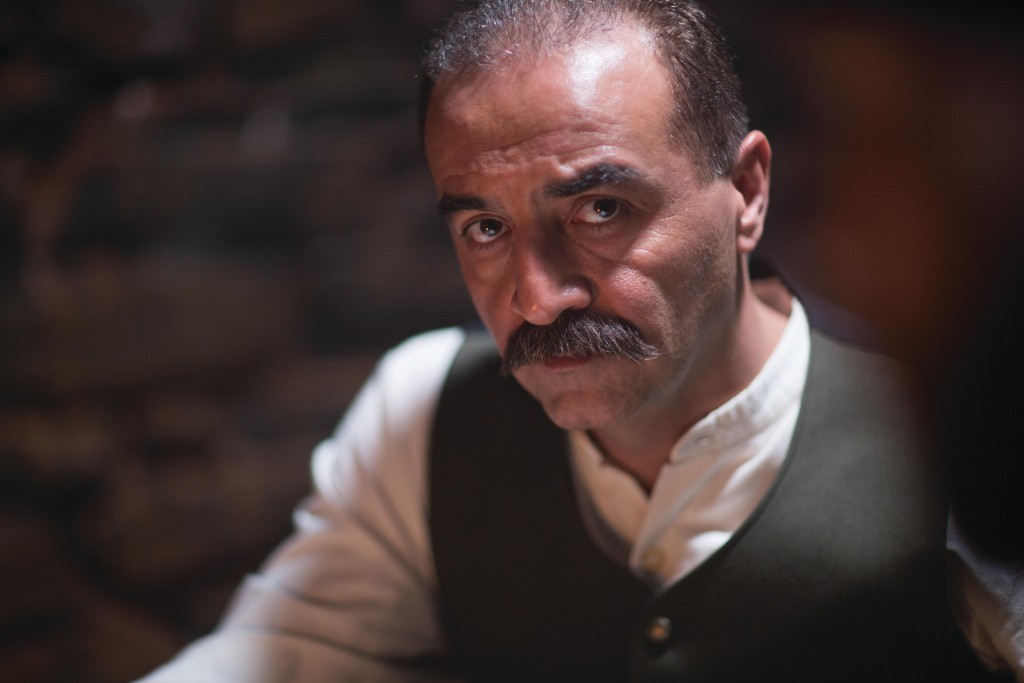 Russell Crowe's emotional performance is often gentle, with lighter shades than expected. He's playing a good man whose earnestness, not testosterone, fuels his determination to honour his family. But someone must have suggested sanding Connor's edges to counter the narratives darker components. A significant misstep in Andrew Knight and Andrew Anastasios' screenplay is not providing Connor with flaws or internal drama. Connor's inevitable courting of Ayshe should reluctantly pull him from his wife. They're both people coming to terms with death. But in corny scenes, including one where they splash water in slow-motion, they don't share as much as a kiss. Further, adding magic elements to an otherwise gritty story seems misplaced. The Arabian Nights is a device, justifying Connor's hyperaware, parental instincts for locating his sons. This should have been the major challenge of the journey. Instead, his battle against red tape for entering Gallipoli and travelling back and forth to Marigold Hotel Turkey stifles the pacing. Due to Olga Kurylenko's highly charged performance the subplot involving Ayshe and her aggressive brother-in-law overshadows the main thread with an interesting cultural dissection of Turkish marriage and legacy.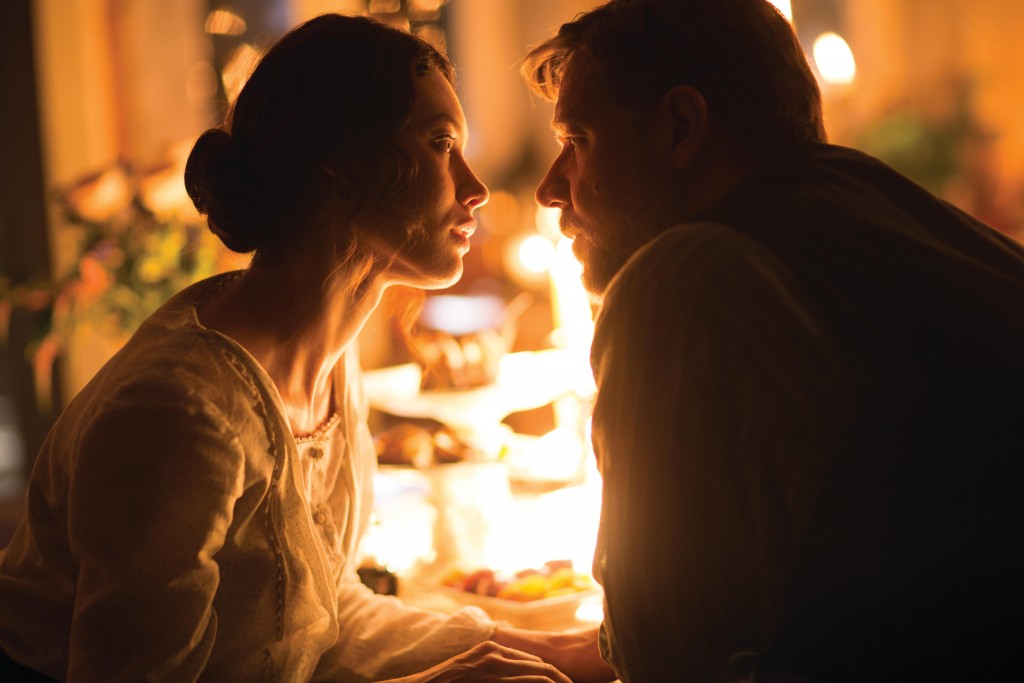 Russell Crowe receives a pass mark behind the camera. The streets of Turkey are densely populated with extras, although it's a mistake casting glamorous, well-known faces like Isabel Lucas and Megan Gale in cameos. But the technical work of cinematographer Andrew Lesnie (The Lord of the Rings) impresses. The overhead shots at the beginning of the film are stunning in capturing the expanse of the bush and applying dry, dusty golden textures as colour filters. On occasions The Water Diviner is also incredibly moving. The flashbacks to the battle scenes are brutal and the violence confronting. It's the uncompromised bravery expectant of an Australian feature. What isn't as honest is the film's identity. Its rhythms and scale are disjointed, jumping from slow, intimate moments into Indiana Jones action set pieces, which might be the influence of director Brett Ratner (Rush Hour), one of the producers. Moments like an attack on a train are spectacular and energetic, but typify the inconsistent stylisations. It's an uneven film where anti-war sentiments are shared by both sides of battle. Once the dust has settled people unexpectedly find commonality through grief and loss. The current pain shared by Western and foreign cultures, due to modern warfare and terrorism, is more apparent than ever before. Calling this film contemporary or relevant is a tragedy of our times.
Summary: The Water Diviner is not the masterpiece we were hoping for, or the one the Australian film industry needed, but Russell Crowe's directorial debut shows promise.