Comics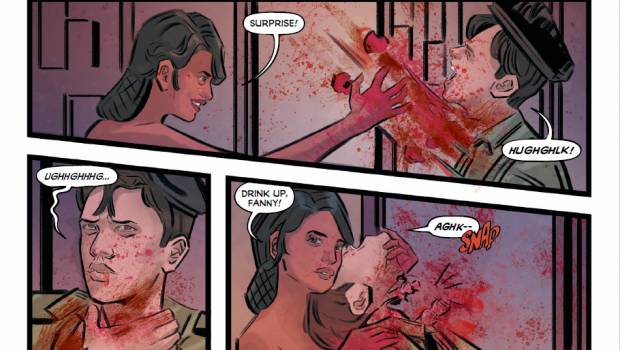 Published on November 30th, 2020 | by Tim Chuma
The Vain #3 (2020) Review
Summary: Not sure if the world really needs more "secret vampire cabal" stories. Could not really get into this at all.
A secret vampire cabal is hiding out in Cuba after events at the end of WWII almost give them away. Unknown to them a FBI agent is involved in an anti-Castro operation that is about to blow their cover. Will they get away this time?
I can see what this is trying to do but just can't get into it at all. The characters seem distant and there is nothing really in the story for you to get into and why you should care about them. Having the FBI agent is confusing as you don't know if it his story or theirs.
This is another one where you need to have read the previous stories in the series or you would not get what was going on. Who is doing what to whom? Why did they choose to go to Cuba? Why does J Edgar Hoover even have to be in this story?
I can't really recommend this one unless you are super into vampire stories and if you are you have plenty of other work to choose from.
Comic details:
Author: Eliot Rahal
Artist: Emily Pearson
Published by: Oni Press Inc.
Published date: 9 December 2020