Hardware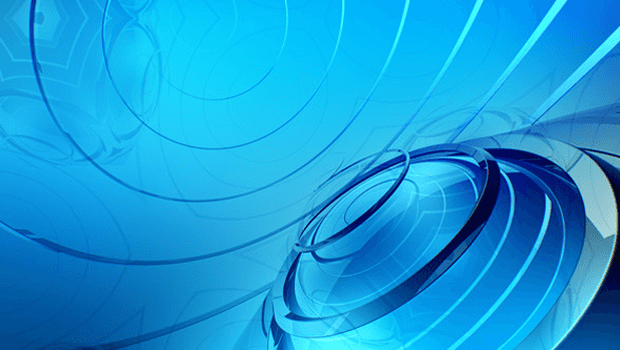 Published on August 28th, 2019 | by Admin
The Vac is Back! Sold out ECOVACS ROBOTICS vacuum returns to ALDI just in time for Spring Cleaning
ECOVACS ROBOTICS, a world leader in home robotics innovation and the world's most sold robotic vacuum cleaning brand, has today announced that its DEEBOT OZMO 610 will be returning to ALDI as part of its upcoming Special Buys, in store on September 4.
Today's announcement comes off the back of the DEEBOT OZMO 610 quickly selling out of ALDI stores across Australia earlier this year. Returning for the ALDI Spring Clean Special Buys, it will again be sold for $299, a significant reduction that will see the latest robotic vacuum cleaning technology made available at an incredible price.
With both vacuuming and mopping functionality, the DEEBOT OZMO 610 2-in-1 is a versatile and efficient solution that aims to free up more time as Australians increasingly become more time poor. Integrating more smart features without breaking the bank, the DEEBOT OZMO 610 can schedule and monitor cleaning through a smartphone app, while automatically creating an efficient cleaning path that best suits your home environment and includes anti-collision sensors.
Research conducted by ECOVACS ROBOTICS has also found that home cleanliness directly influenced household relationships, perceived levels of stress and dating prospects. With 62% of Australians surveyed stating that they vacuum, sweep or mop their floors at least twice a week, the DEEBOT OZMO 610 and the rise of innovative robotic vacuum cleaners more broadly delivers an incredible opportunity to free up significant amounts of time across the country.
The survey also reinforced what many have thought for generations, revealing that Australians hate cleaning their homes, but are still stressed if they come home to a dirty home (79%) or live with someone who doesn't do their fair share.
The research findings further reveal that 60% of those responders who are dating identified a dirty home as a 'deal breaker' in a potential partner. 25% of those aged 30-39 have significant fights about house cleaning with their 'significant other' at least 5 times a year.
"With a commitment to offering our customers quality yet affordable products, we partnered with ECOVACS on a Special Buy earlier this year and were blown away by the response. Off the back of the demand and feedback, it was the obvious choice to work together again for the Spring Cleaning Special Buys this year", said Shay Stearnes, Buying Director, ALDI Australia.
"At ECOVACS, we have the vision of our products helping every Australian family with tasks like household chores, so their time can be freed up to do more of what they love. Allowing us to do this, we are thrilled to be partnering with ALDI again on the spring cleaning Special Buys.  The response last time was phenomenal and we are delighted to once again deliver a versatile, efficient and incredibly well-priced cleaning solution through the DEEBOT OZMO 610," said Karen Powell, Head of ECOVACS ROBOTICS ANZ.
A Vacuum and Mopping Combo Cleaning Robot
Using an interchangeable intake system, the tangle-free intake is designed to collect hairs without tangling or blockage, while the Main Brush provides a thorough clean on carpets. For problematic messes, Max Mode can approximately double the suction power. Additionally, a specifically designed V-Shaped Main Brush is a unique feature on the DEEBOT OZMO 610 and allows for even more lifting of dirt and dust.
The advanced OZMOTM Mopping Technology and bigger water tank provide a perfect mopping experience in the DEEBOT OZMO 610. With electronically controlled water pump and mop detection sensors, it gives a thorough, convenient and safe clean. Furthermore, DEEBOT OZMO 610 has safety sensors to automatically switch to mopping mode when installed with the mopping kit, and stop dampening the cloth when the plate is removed.
A Smarter Clean
The DEEBOT OZMO 610 will automatically create an efficient cleaning path that best suits your home environment and with the anti-collision sensors, the smart robot keeps your walls and furniture safe from marks and scuffs.
An Automated Clean
When the DEEBOT OZMO 610 is low on battery, it will automatically return to its charging dock to recharge, meaning less human interaction required. By setting regular cleaning schedules using the ECOVACS Home App, users can monitor cleaning sessions from anywhere in the world and return to a clean home.
Pricing and availability
The DEEBOT OZMO 610 is available at ALDI Australia from 4th September, for a limited time only at $299.