Events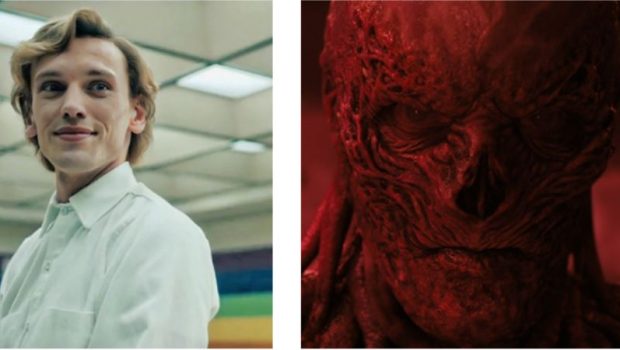 Published on June 19th, 2023 | by Adrian Gunning
The Upside Down is coming to Melbourne: Metro Comic Con will host Jamie Campbell Bower from Stranger Things in July​
There are only a few weeks to go before Metro Comic Con lands in Melbourne on 8-9 July, and the pop culture convention has pulled out all the stops to add more popular stars to its line-up, cementing its place as an unmissable event on the winter school holidays calendar.
Among the additions is Jamie Campbell Bower from the smash hit series Stranger Things. The English actor thrilled fans in the most recent season of the sci-fi show when he brought to life Vecna, the central villain of the tale. He has also won a multitude of passionate fans from his roles in The Twilight Saga movies New Moon and Breaking Dawn Parts 1 & 2, Harry Potter and the Deathly Hallows: Part 1, Fantastic Beasts: The Crimes of Grindelwald, The Mortal Instruments: City of Bones, Camelot (TV) and Sweeney Todd: The Demon Barber of Fleet Street.
Other guests who have recently been added to the Metro Comic Con line-up are:
Dean Lennox Kelly: he has starred as Ketterdam crime boss Pekka Rollins in Netflix's adaptation of Shadow and Bone, Kev Ball in Shameless and Meredith Rutter in Jamestown, and guest starred as William Shakespeare in Doctor Who.
Christopher Heyerdahl: he recently played Captain Locke in James Gunn's Peacemaker series, starred opposite Andrew Garfield and Sam Worthington in the miniseries Under the Banner of Heaven and appeared in the haunting opening scene of The Last of Us. He is also known for his roles in TV shows like Sanctuary, Hell on Wheels, Stargate: Atlantis, Van Helsing and Supernatural, and the Twilight Saga
Vico Ortiz: they are most recognised for playing skilled pirate Jim in the TV series Our Flag Means Death alongside Taika Waititi and Rhys Darby.
Tommy Flanagan: a prolific actor best known for playing Filip 'Chibs' Telford in Sons of Anarchy and Mayans M.C. He also starred in movies such as Gladiator, Braveheart and Guardians of the Galaxy Vol. 2 and will soon be seen opposite Russell Crowe in Sleeping Dogs.
Tom Taylor: an Australian #1 New York Times bestselling author with a long list of credits for Marvel (Friendly Neighborhood Spider-Man, Wolverine, X-Men, Superior Iron Man), DC (Superman, Injustice, Batman/Superman), Dark Horse (Star Wars: Blood Ties, Star Wars: Invasion) and Gestalt (The Deep: Here Be Dragons). Tom is the current writer on DC's Nightwing and Titans, working alongside fellow Aussie and Metro Comic Con guest, illustrator Nicola Scott, on the latter. Tom has also worked with other Metro Comic Con guests, Al Barrionuevo (DC/Wildstorm's The Authority) and Jon Sommariva (Neverlanders).
Metro Comic Con will deliver a weekend full of fun and fandom celebration at the Melbourne Showgrounds, showcasing film, TV, animation, gaming, cosplay, collectables, publishing and comics. Tickets are on sale at metrocomiccon.com.au.
Guests already announced to attend the inaugural Metro Comic Con event are:
Actors Henry Thomas (T. the Extra-Terrestrial), Dee Wallace (E.T. the Extra-Terrestrial), Kim Coates (Sons of Anarchy), Brendan Fehr (Roswell) and Katy O'Brian (The Mandalorian).
Voice actor Daman Mills (Dragon Ball Super, Fighting Fantasy VII Remake).
Writers Andrew Constant, Christopher Sequeira and Jason Franks.
Illustrators and comic artists Glenn Fabry, Paul Mason, Nicola Scott, Daniel Picciotto, Dillon Naylor, W. Chew 'Chewie' Chan, Jon Sommariva, Jamie Johnson, Jason Palmer, Alejandro 'Al' Barrionuevo, Sean Galloway, David Dunstan and Mike McKone.
Indigiverse Comics: Co-founder, Benny Eggmolesse; artist, Katie Houghton-Ward; writer, Scott Wilson.
Gestalt Comics: Editor-in-Chief, Wolfgang Bylsma; Editor and writer, Gary Proudley; artist, Trev Wood; artist, Jake Bartok; artist, Mitch Collins.
Beyond appearances by stars of the big and small screens and talented writers and artists, the event will feature exclusive panels, photo and autograph opportunities, pop culture exhibitors, cosplay, merchandise stalls and more.