Games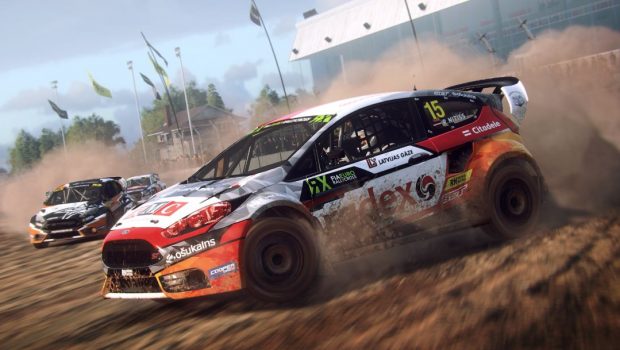 Published on March 13th, 2020 | by Alex Novus
The Ultimate DiRT Rally 2.0 Experience Launches 27th March 2020
Having been shortlisted recently for Best British Game at the BAFTA Games Awards 2020, Codemasters announces the complete rally experience with DiRT Rally 2.0 Game of the Year. Launching 27th March 2020 on PlayStation®4, Xbox One and PC, players receive the main game, Seasons 1-4 featuring a variety of vehicles, locations and liveries, and new bonus content celebrating the career and achievements of Colin McRae. Players who have purchased either DiRT Rally 2.0 Deluxe Edition or any full Season pack receive the Colin McRae bonus content for free as a digital download from 24th March.
DiRT Rally 2.0 GOTY is the ultimate racing package celebrating the best of rally and rallycross, including 81 cars across 26 locations. New players will experience the most authentic point to point rally game combined with the thrilling, fast-paced action of the Official FIA World Rallycross Championship: a traditional track-based race over multiple laps featuring six cars. Existing players who own the Standard Edition with no additional content can purchase the Colin McRae content as an individual pack via their platform's digital store.
The bonus content, named the DiRT Rally 2.0, Colin McRae 'FLAT OUT' pack', features new Scottish location, Perth and Kinross, with 12 routes, the SUBARU Impreza S4 Rally and SUBARU Legacy RS, and 40 scenarios spanning McRae's legendary career from 1984 to 2006. Rally fans will test their driving acumen and take Colin's seat with a range of challenges including time penalties, damaged equipment and mechanical failure. The scenarios take place in nine of the cars made famous throughout Colin's career, including many iconic vehicles from previous Colin McRae Rally and DiRT games.
"After twelve months of working with our community and improving DiRT Rally 2.0, it's great to have one complete package for both existing fans and new players to the franchise," said Ross Gowing, DiRT Rally 2.0 Game Director at Codemasters. "Adding the Colin McRae Flat Out pack is the icing on the cake and the perfect way for the team to close the DiRT Rally 2.0 chapter and focus on the future of rally."
Watch the latest trailer: https://youtu.be/