Films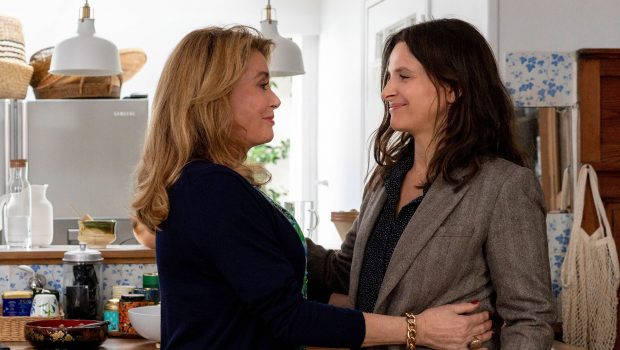 Published on December 24th, 2019 | by Damien Straker
The Truth – Film Review
Reviewed by Damien Straker on the 24th of December 2019
Palace Cinemas presents a film by Hirokazu Kore-eda
Produced by Muriel Merlin
Written by Hirokazu Kore-eda
Starring Catherine Deneuve, Juliette Binoche, Ethan Hawke, Manon Clavel, and Ludivine Sagnier
Cinematography Éric Gautier
Edited by Hirokazu Kore-eda
Rating: PG
Running Time: 107 minutes
Release Date: the 26th of December 2019
The Truth is lightweight compared to Japanese filmmaker Hirokazu Koreeda's previous movie, the outstanding family drama The Shoplifters (2018). This is his first English-speaking film and it is also in French too. Koreeda does not speak English himself. Despite its lack of sustainable tension, The Truth is buoyed by the presence of its lead actress, Catherine Deneuve. Her performance elevates proceedings with a strong embodiment of the central themes and ideas. She is also supported by a solid cast that includes Juliette Binoche and Ethan Hawke. They further complement the idea of secrets within families and the flexibility of the truth as it evolves between different generations. It is not a spectacular film, but the efforts of the cast should ensure that Koreeda successfully breaks into the European market.
The plot concerns a woman named Lumir (Binoche) and her husband, Hank (Hawke), as they visit her mother, Fabienne (Deneuve), in France. Fabienne has published a book and the family is present to celebrate the launch of her work. However, it becomes apparent that Fabienne's publication has fabricated and distorted aspects of the family's life. When she is questioned about it, she refuses to apologise, particularly regarding a man she lies about. 'I've never apologised to a man. An actress never does', she declares. She believes that as an actress it is her right to able to distort reality. However, she is currently struggling in her role on the set of a new sci-fi film. She refuses to learn her lines and is frustrated that the male director makes her shoot multiple takes.
What made The Shoplifters incredibly powerful was the moral dilemmas surrounding its question of 'what is a family?' It probed this theme in devastating ways that explored how lies affect families. There are similar ideas here but without the same tension levels. Everyone in The Truth has an underside revealed through family conflict. Lumir blasts her mother for fabricating stories about picking her up from school. There is also an ongoing joke that since Fabienne played a witch in a children's movie her granddaughter believes she can turn people into animals. The distortion of the truth reflects her hubris where she believes that as an actress, she has a right to create stories. 'I'm an actress I won't tell the naked truth', she protests. Hank offers shades of truth and lies too. He was once an alcoholic but has vowed to remain sober until he finds a lead role. In a self-depreciating tone, he describes himself as 'a second-rate TV actor'. He fails to keep his promise once he starts drinking with the family.
The Truth also bears witness to Fabienne's career on the set of a sci-fi film. The plot being filmed is tricky but involves a woman sent to space to avoid ageing. This means that her daughter (played by Fabienne) becomes older than her. Age is a dominant theme in this thread because Fabienne is not the star of the movie. She is forced to work alongside a talented, younger actress, Manon (Manon Clavel). The thematic idea is that Fabienne is ageing and losing her ability to immerse herself in the role. It also means she will become incapable of fabricating her family's history. When she fails to learn her lines, she is told 'you're not young anymore' to increase her enthusiasm. The conflict is compounded by the director demanding extra takes of emotional scenes that Fabienne effectively delivers.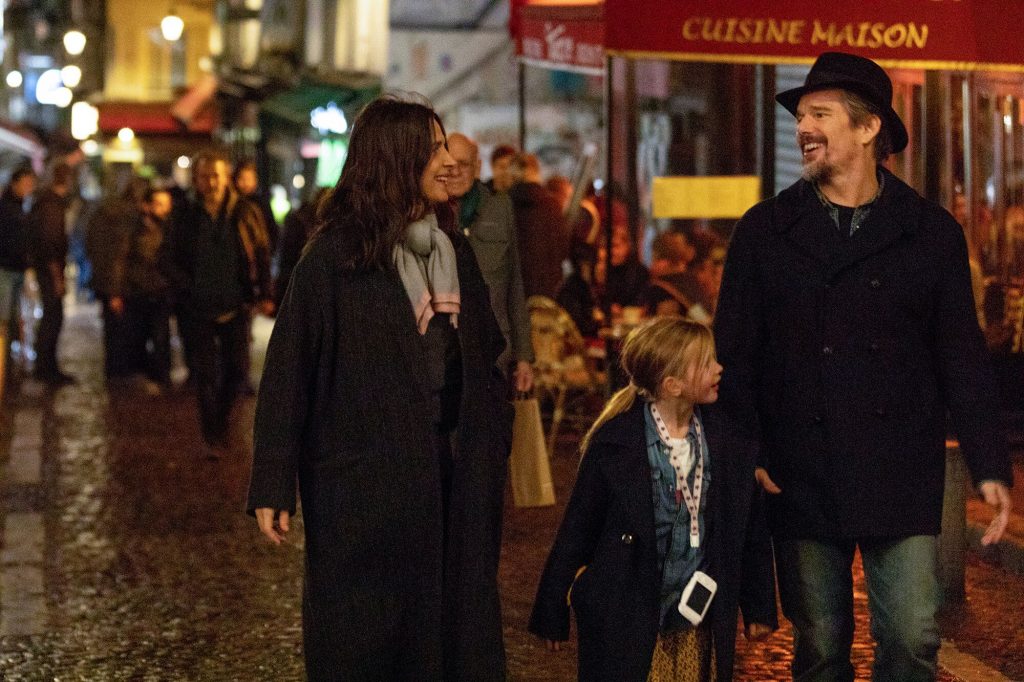 The movie set raises an event from the past involving Fabienne's relationship with her friend, Sarah. Fabienne dubiously stole a movie role from her. Her interpretation of this event changes the more people remind her of it. Events in people's lives and their subjective truths are altered over time as others reconsider how they unfolded and what they mean. Fabienne says to someone, 'you can't trust memory. It comes it goes'. She refers to how people create their own narratives based on how they choose to remember certain events. Another example involves whether Fabienne attended Lumir's school play where she played the lion from The Wizard of Oz (1939). Fabienne insists that she mostly certainly did.
The performances in The Truth are solidly directed. Catherine Deneuve thoroughly embodies Fabienne with great hubris, which makes her character humorously stubborn and proud. This is a purposely difficult character because her insistence on bending her family truths reflects her dedication to her craft. She feels that her memory and identity are inseparable from her gift of acting, which is now fading because of the unstoppable passages of time that only science fiction can reverse. Juliette Binoche is fine as Lumir and conveys the bitter animosity that exists beneath her relationship with her mother. Ethan Hawke brings a predictable amount of energy to his role and is funny. However, he is underused in the first half and this is not a huge test of his dramatic talents.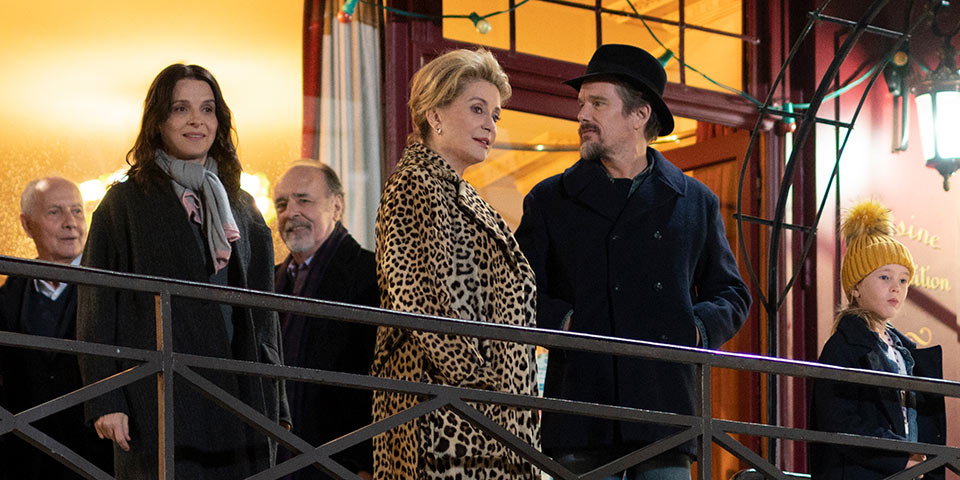 This lightweight, enjoyable, and breezy film lacks the same gripping tension that defined The Shoplifters. Its rhythm lies between a black comedy and a family drama because it is occasionally humorous but fails to remain consistently heated. Yet The Truth is never devoid of good performances and interesting story ideas. Koreeda is a smart director and persistent in exploring the fabric that defines family and how truth is reshaped by age and changing memories. The execution of this depiction unfolds through a less intensive mood than expected. If it helps Koreeda gather stronger recognition throughout Europe then it will prove to be a smart move for a hugely talented filmmaker.
Summary: This lightweight, enjoyable, and breezy film lacks the same gripping tension that defined The Shoplifters. Yet it is never devoid of good performances and interesting story ideas.