Events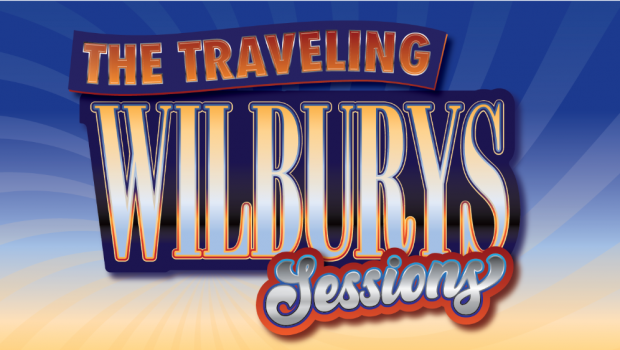 Published on February 3rd, 2021 | by Andrew Bistak
The Traveling Wilburys Sessions – Victorian tour
Sensational vocals, knockout harmonies and gargantuan guitar work is on show in The Traveling Wilburys Sessions – a reimagining of the songs from George Harrison, Bob Dylan, Roy Orbison, Tom Petty and Jeff Lynne's Grammy Award winning band The Traveling Wilburys. The show will tour Melbourne and regional Victoria throughout February and March.
Music Director and guitarist Sam See has gathered some of Melbourne's finest musicians to perform The Traveling Wilburys' most adored songs including The End of the Line, Handle with Care, Last Night, Not Alone any More and Heading for the Light. The show also features individual classics from Dylan, Harrison, Orbison, Petty and ELO including Times Are A Changing, Here Comes The Sun, You Got It, Pretty Woman, Free Falling and Evil Woman.  
Joining See – who wrote John Farnham's smash hit Reasons and has directed, produced and played with Farnham, Tina Arena, Brian Cadd, Normie Rowe, Goanna and The Black Sorrows, is keyboardist and guitarist James Black (Mondo Rock, The Black Sorrows and RocKwiz Orchestra Music Director), and vocals and guitar from Lindsay Field (Paul Kelly, John Farnham, Jimmy Barnes, Glenn Shorrock, Renee Geyer and Olivia Newton-John) and Glyn Mason (Ariel, Chain and lately, Field, See & Mason).
Angus Burchall, who has been John Farnham's drummer for more than 30 years and has played with Ray Charles, Boz Scaggs, Olivia Newton John, Kylie Minogue and bass player Paul Cartwright (David Bridie, Brian Cadd, Glenn Shorrock, Wendy Mathews) complete the line up.
Together they create an unforgettable musical experience.
Each a musical giant in their own right; George Harrison, Bob Dylan, Roy Orbison, Tom Petty and Jeff Lynne came together for first track Handle with Care, written and recorded as a B side for Harrison's album Cloud Nine.  Considered too good for a B side, George again gathered his mates and they recorded Traveling Wilburys Vol. 1 in ten days.
Released in October 1988, the album earned critical and commercial acclaim.  After hitting No. 3 on the Billboard Top 200 chart, the certified double Platinum album earned a GRAMMY® for Best Rock Performance by a Duo or Group.
Though The Traveling Wilburys never toured and were only together for a brief, magical time, the group's recordings continue to shine. The Traveling Wilburys Sessions bring their greatest hits to the stage.
THE TRAVELING WILBURYS SESSIONS – tour dates:  
Friday 5 Feb – 8.00pm, Lighthouse Theatre, Warrnambool
Saturday 6 February – 7.30pm Horsham Town Hall Theatre
Saturday 13 Feb – 8.00pm, Athenaeum Theatre, Melbourne
Friday 19 Feb – 7.30pm, Performing Arts Centre, Frankston
Saturday 20 Feb – 8.00pm, The Capital, Bendigo
Friday 5 March – 8.00pm, The Wedge, Sale
Saturday 6 March – 8.00pm, West Gippsland Arts Centre, Warragul