Games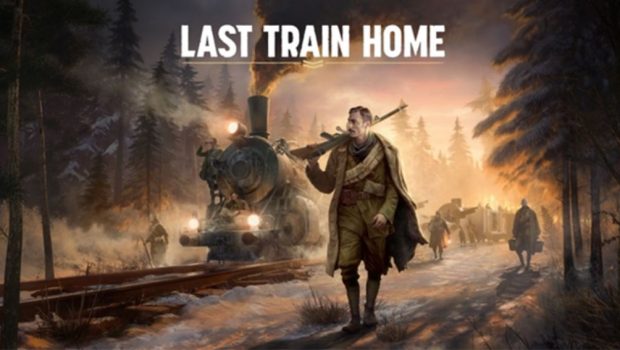 Published on June 16th, 2023 | by Adrian Gunning
The Train is Real: A Look Behind the Scenes of Last Train Home's Reveal Trailer
THQ Nordic and developer Ashborne Games have revealed a new video for Last Train Home, the recently announced survival RTS in which players must lead a group of Czechoslovakian soldiers home in the aftermath of World War I.
The new video provides a closer look at the creation of the game's live-action reveal trailer, which includes real actors (such as award-winning Czech actor Karel Dobrý [Mission: Impossible, A Knight's Tale, Carnival Row, and many more] portraying Captain Langer) as well as game developers acting as soldiers and freezing in action. The trailer also showcases accurate replicas of trains, weapons, clothing, and relics from the World War I era.
Watch the Behind the Scenes Video on YouTube: https://youtu.be/2gXYBEk_TAc
Watch the announcement trailer here: https://youtu.be/q0lJ9A4AtFo
Last Train Home thrusts players into the grim aftermath of the First World War. As a commander of the Czechoslovak Legion, you'll find yourself trapped in the chaos of civil war in the heart of Russia. Aboard an armoured train, you must venture into the unforgiving landscape of Siberia and safely bring your men back home.
In order to accurately represent the time period, the team partnered with the official Czechoslovak Legionary Community which has ancestors of actual legionnaires among their ranks and operates the so-called "Legiovlak," a faithful replica of a legionary train from the period 1918-1920 complete with a locomotive, infantry car, workshop, kitchen, ambulance, artillery car and more. The team was able to use the Legiovlak when recording to accurately depict the time when Czechoslovak war operations were taking place on the Trans-Siberian Railway in Russia.
Last Train Home is developed by Ashborne Games in Brno/Czech Republic and coming to PC. You can add the game to your wishlist here: thqn.net/lth-steam
If you want to learn more about the game, make sure to visit the website, follow us on social media or discuss with other fans on Discord:
Website: https://lasttrainhome.thqnordic.com
Facebook: www.facebook.com/lasttrainhomegame
Instagram: www.instagram.com/lasttrainhomegame
Discord: https://discord.gg/DqrH8gGyqe
About Last Train Home
The Great War is over – the fight continues. Command a legion of soldiers, desperately trying to make their way home amidst the chaos of civil war. Lead them through the unforgiving wilderness onboard an armoured train. Manage your crew and resources and try to survive.
Features:
PICK YOUR BATTLES: Deploy your squad and complete diverse objectives in real-time missions where specialist combat skills, planning, and superior tactics will lead you to victory.
EQUIP YOUR SOLDIERS: Level up your men by unlocking new skills and gathering better equipment – discover their stories, assign medals, and help them rise up through the ranks.
MANAGE YOUR CREW: Direct your soldiers in their non-combat roles onboard the train. Craft items, heal your wounded, and restore morale for the arduous journey home.
UPGRADE YOUR TRAIN: Unlock your armored train's full potential by upgrading the carriages and locomotive and oversee important maintenance work to keep it running.
JOURNEY THROUGH SIBERIA: Stockpile and trade supplies, make new allies, and overcome crisis after crisis as civil war rages across the vast snowfields of Siberia.
BASED ON HISTORICAL EVENTS: The Last Train Home, is compelling narrative that portrays the experiences of the Czechoslovak Legion and their valiant fight on behalf of the Entente powers during World War I. You can learn more about the game's historical background on Wikipedia.