Xbox Series X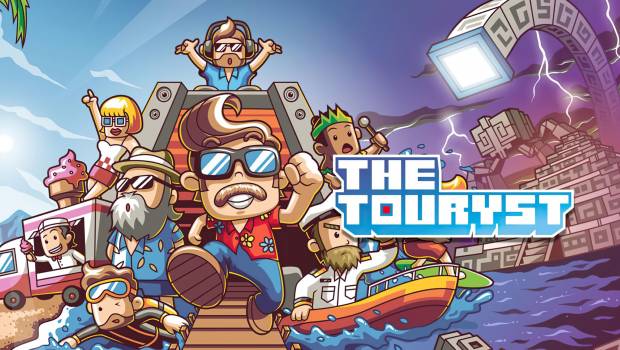 Published on December 10th, 2020 | by John Werner
The Touryst Xbox Series X Review
Summary: Explore a fun and beautiful world whilst having the time of your life in this puzzle adventure game.
It's vacation time and where better to go than the Monument Islands – home to beautiful beaches, dance parties, fascinating wildlife, and mysterious artifacts from an ancient civilization. And who'd be better to discover the secrets behind these giant stone monuments than you, the tourist. Explore a fun and beautiful world whilst having the time of your life in this puzzle adventure game.
Gameplay 
Taking place on the popular vacation destination, the Monument Islands, 'The Touryst' gives players the opportunity to do virtually everything you'd be able to do whilst vacationing on a tropical island. From swimming with the fish to partying all night, what you do with your free time is purely up to the player. However, whilst mingling with the locals and other holiday makers, you meet a wise old tourist chilling in a deckchair that tells you about a rumor he heard about the monuments scattered across the islands. With a list of fun activities already planned, you decide to add it to your to-do list and investigate. Besides, it's your holiday and you get to choose what you want to do with your time. As you explore the first monument, you discover that the wise old tourist was indeed right and that there is more to these giant stone structures than meets the eye. You'll venture across four different islands as you locate the keys required to unlock the truth hidden within the monuments.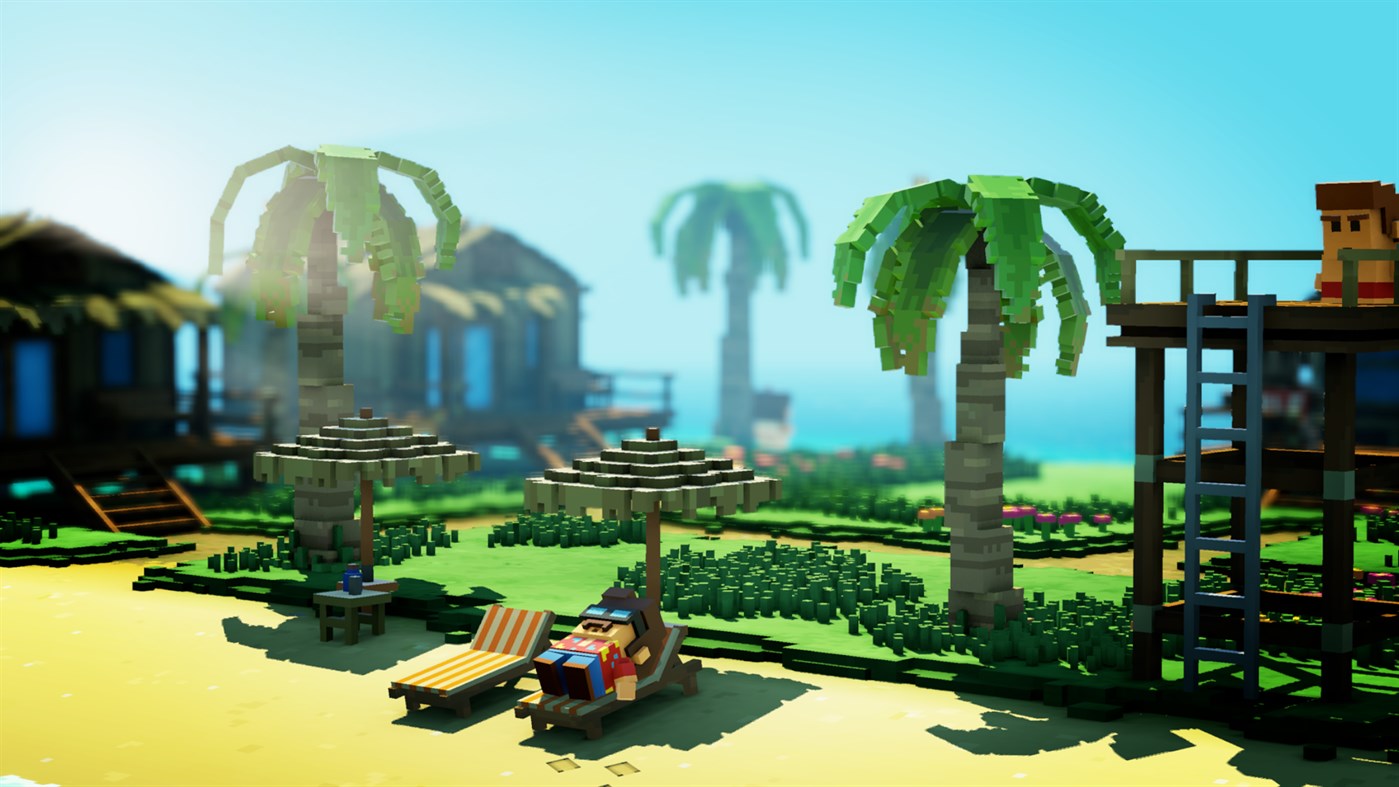 In many ways, this game is quite literally a holiday simulation as there is no end to all the fun vacation activities you can do. Even the idea of exploring the monuments is presented in such a way that it almost feels optional, as if everyone is so relaxed that nobody seems to care what you do. Thanks to its stunningly smooth and beautiful block-style graphics, 'The Touryst' comes has a very chilled vibe that in many ways feels contagious. Playing this game is very relaxing while you explore the islands and partake in the many activities on offer but can become a little stressful later on during more challenging puzzles.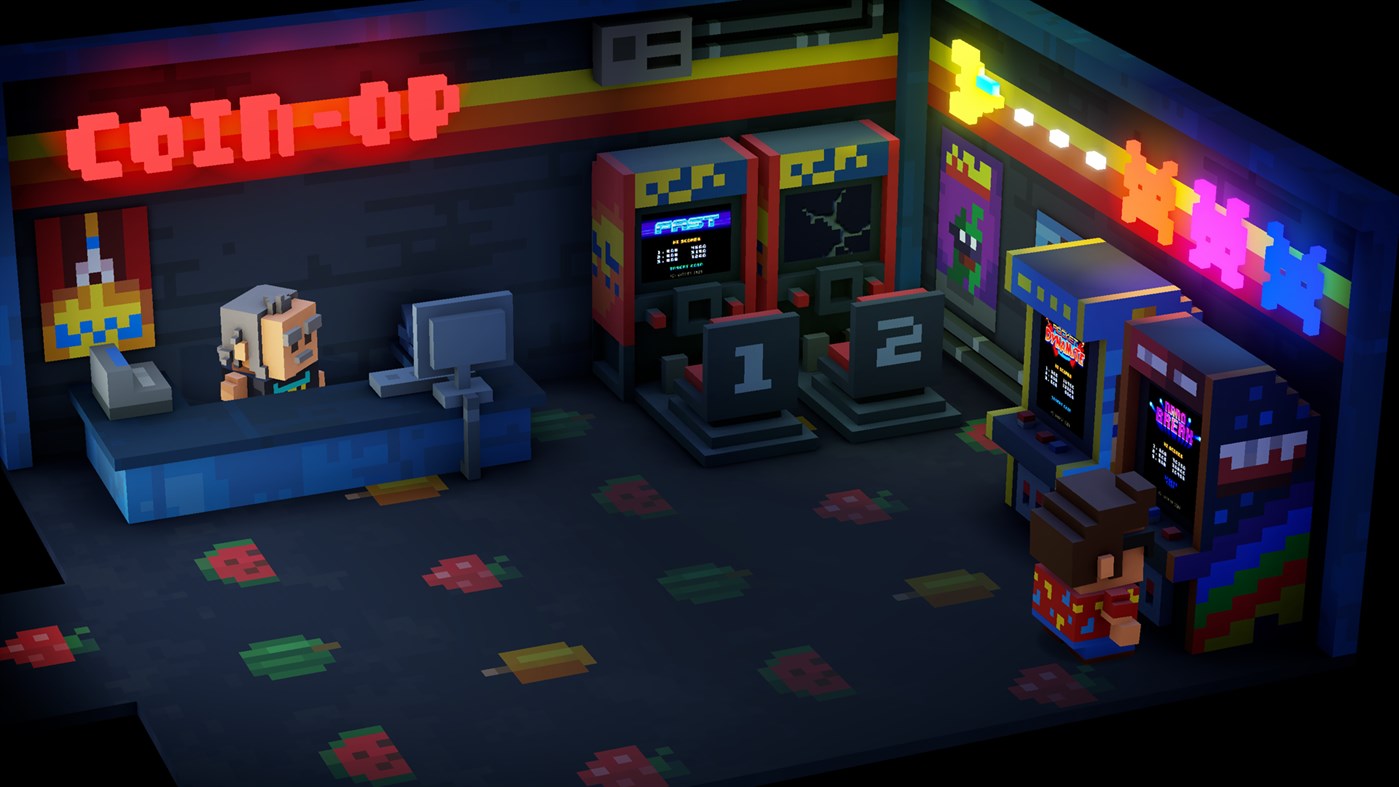 'The Touryst' focuses on using depth perception as its primary puzzle mechanic, meaning that most of the challenges are related to jumping and interacting with items in a 3D environment. This really helps bring out the best in the games gorgeous graphics but can be challenging for people who have difficulty judging the distance between two objects. Even as an experienced gamer, I have encountered difficulties in completing the boss battle puzzles at the end of each chapter due to miscalculating the actual distance or angle that I was facing. The puzzles themselves normally have quite simple solutions and are often very straight forward, even without the various clues that can be found by talking to the locals. Figuring out what needs to be done is something that anyone of any age could quite easily achieve. The only difficult part is the level of precision required to complete them. 'The Touryst' doesn't appear to have any level of mercy when it comes to accuracy and failure can be quite unforgiving, taking players back to the very beginning of a puzzle. Thankfully, the puzzles aren't too long and with a little bit of patience and practice, players can eventually build up the skill needed to complete the challenges that are hidden within the monuments.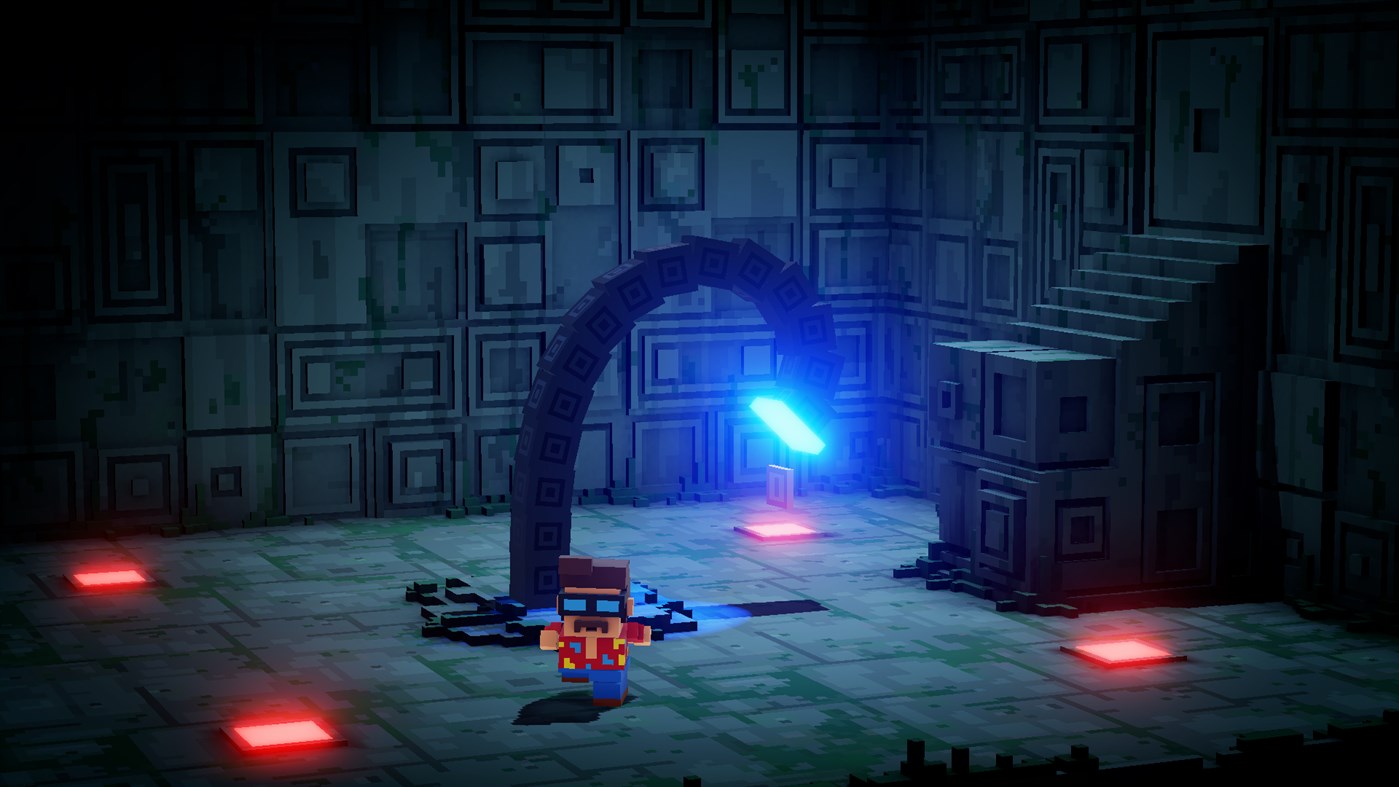 If players find themselves with a little bit of free time between exploring the monuments and having a good time, there are a number of side quests from people who could use your help with. Once you've collected enough coins, a number of items are available to buy at the local general store, one of which is a camera that can be used to take pictures around the islands. The camera lets players get a first person view of the island, and take photos of the monuments and sell them for extra profit. As you progress further into the game, more requests will become available as you talk to more people. Completing these quests will often provide you with fun rewards that can be used to help other people or unlock further progression of the main story.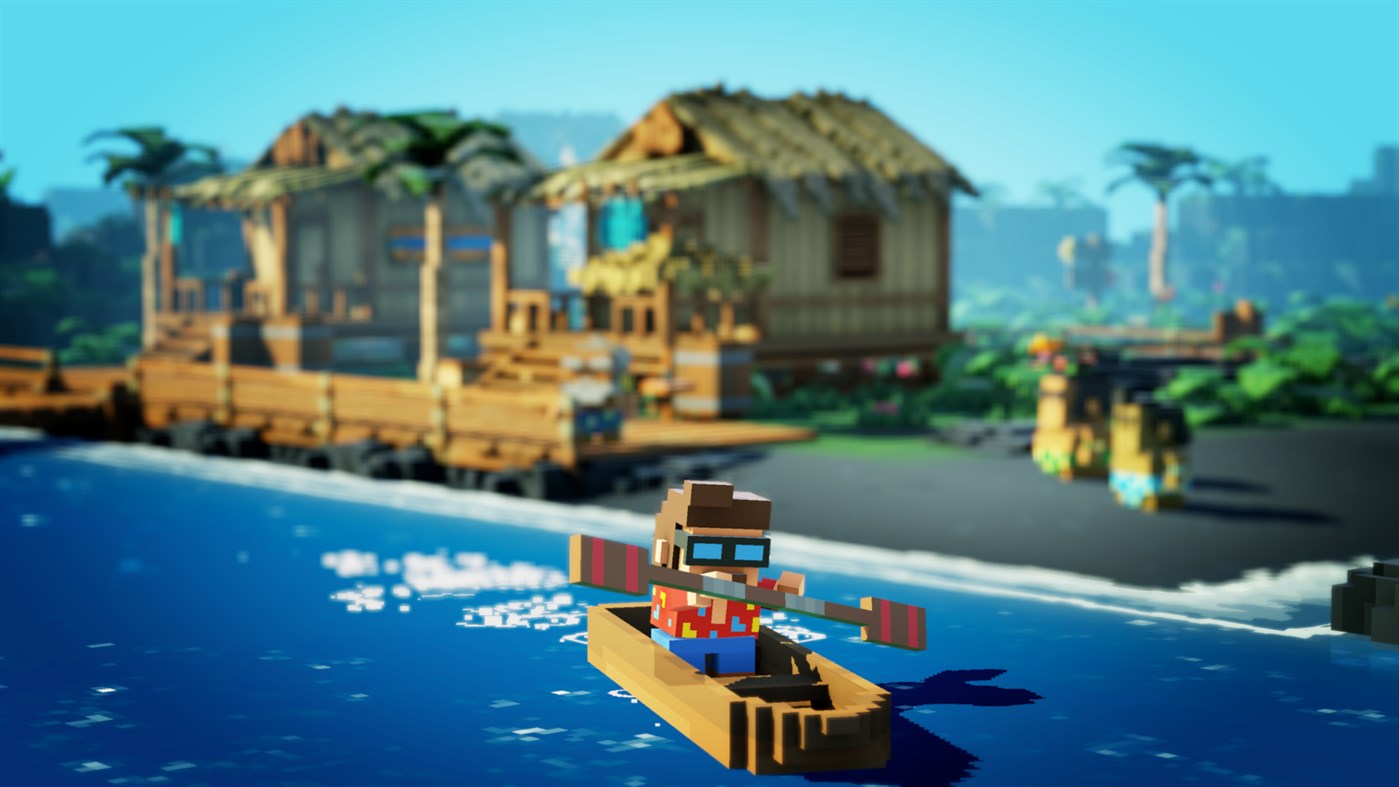 Final Thoughts 
'The Touryst' offers players a unique gameplay opportunity by combining beautiful graphics with challenging depth perception puzzles, and a captivating story. I found the game to be quite relaxing but at the same time frustrating due to the overall lack of direction. Players will need to do quite a bit of exploring to gain guidance and to figure out what the next step is in order to progress further. This offers a large amount of additional gameplay as many players will easily become distracted by the numerous amounts of side activities that are to be enjoyed. I was particularly surprised by the games ending and enjoyed the twist even though I had my own suspicions regarding what was in store for me. Overall, this is a fun game but obviously targeted at players looking for a more casual puzzle experience that can be played at their own pace. Definitely a good game for when you've got a limited amount of time to kill but don't want to comit to anything time consuming.