Comics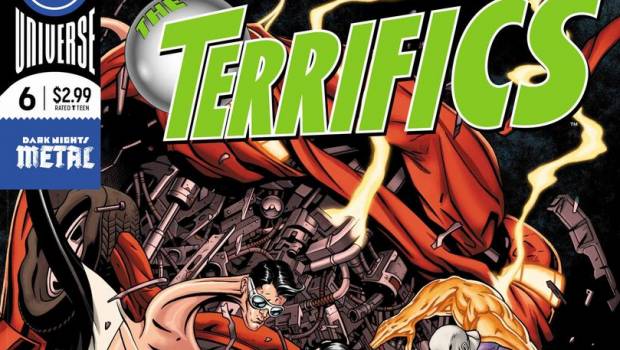 Published on July 26th, 2018 | by Keagan Morgan
THE TERRIFICS #6 REVIEW
Summary: DC's family keeps chugging along as they unravel new mysteries.
4
Another terrific outing
This week's issue of The Terrifics is very much a page turner. The action begins on page one and actually doesn't stop one bit, not even by the last page. There's a Strong set up (you'll need to check into this issue to pick up on that hint if you haven't been following along up to this point) for the next issue in which we see a connection to a certain character who cameo'd in The Terrifics #1. Without spoiling that anymore, we also see a new villain introduced that continues the mirror of Marvel's Fantastic Four that has been, well, slightly obvious from the beginning of The Terrifics run (not that there's anything bad with that, by the way).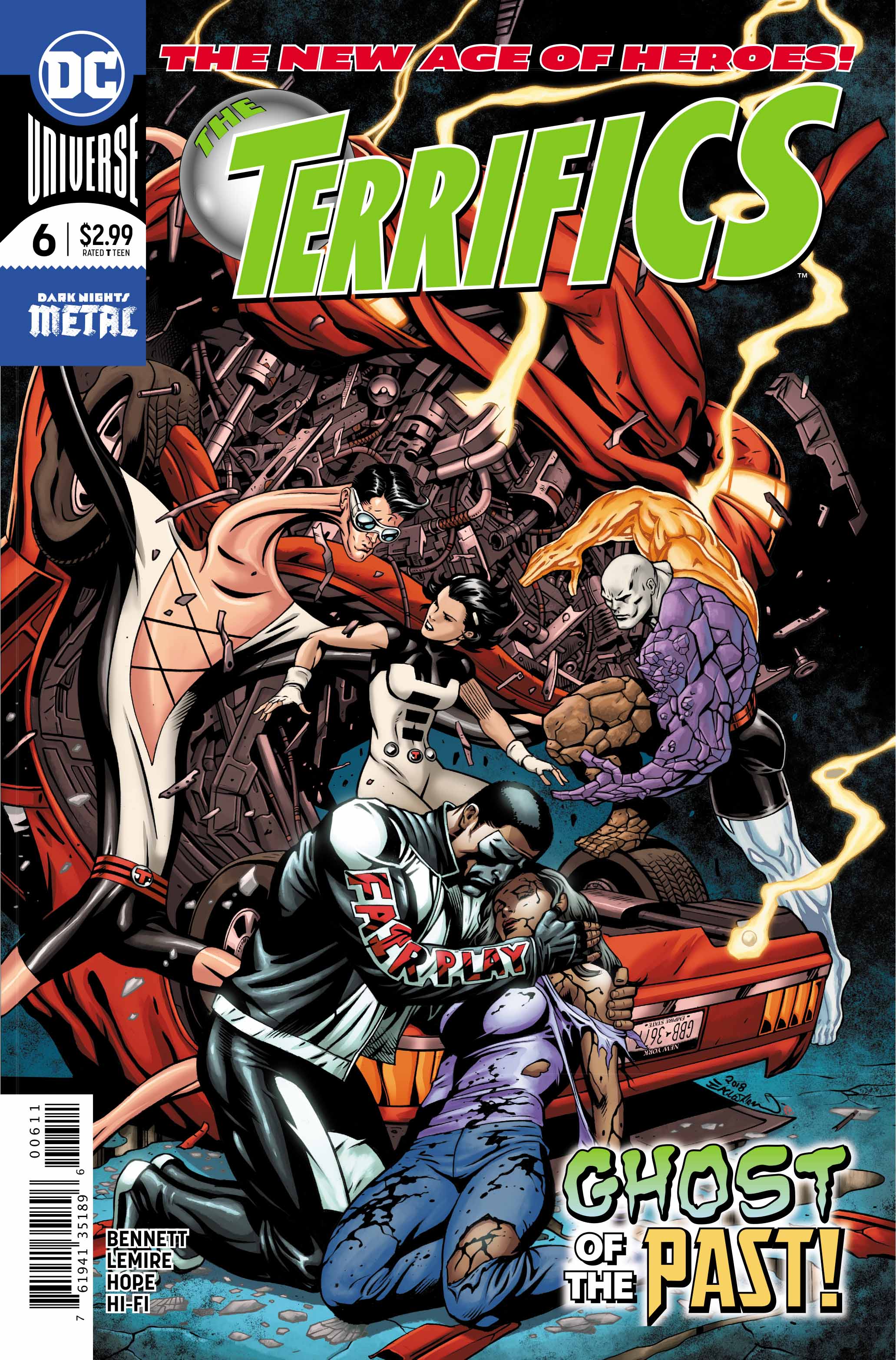 Following up from #5 where Algon captured Rex and the rest of the team after using the Orb of Ra, an elemental world briefly separates and attacks the members of the Terrifics in different ways. As each Terrific is set in their own unique challenge or obstacle, they realize they have to get through it and find one another. One by one they re-unite and enter a climactic ending that, as foreshadowed earlier, presents us a far more dreadful (another intended pun; seriously, just read the issue so my jokes make more sense) villain. It's a decent set up, and wasn't one I was expecting, to be quite honest. In a weird way, it's good to know The Terrifics are going to be busy for a while figuring out this latest twist.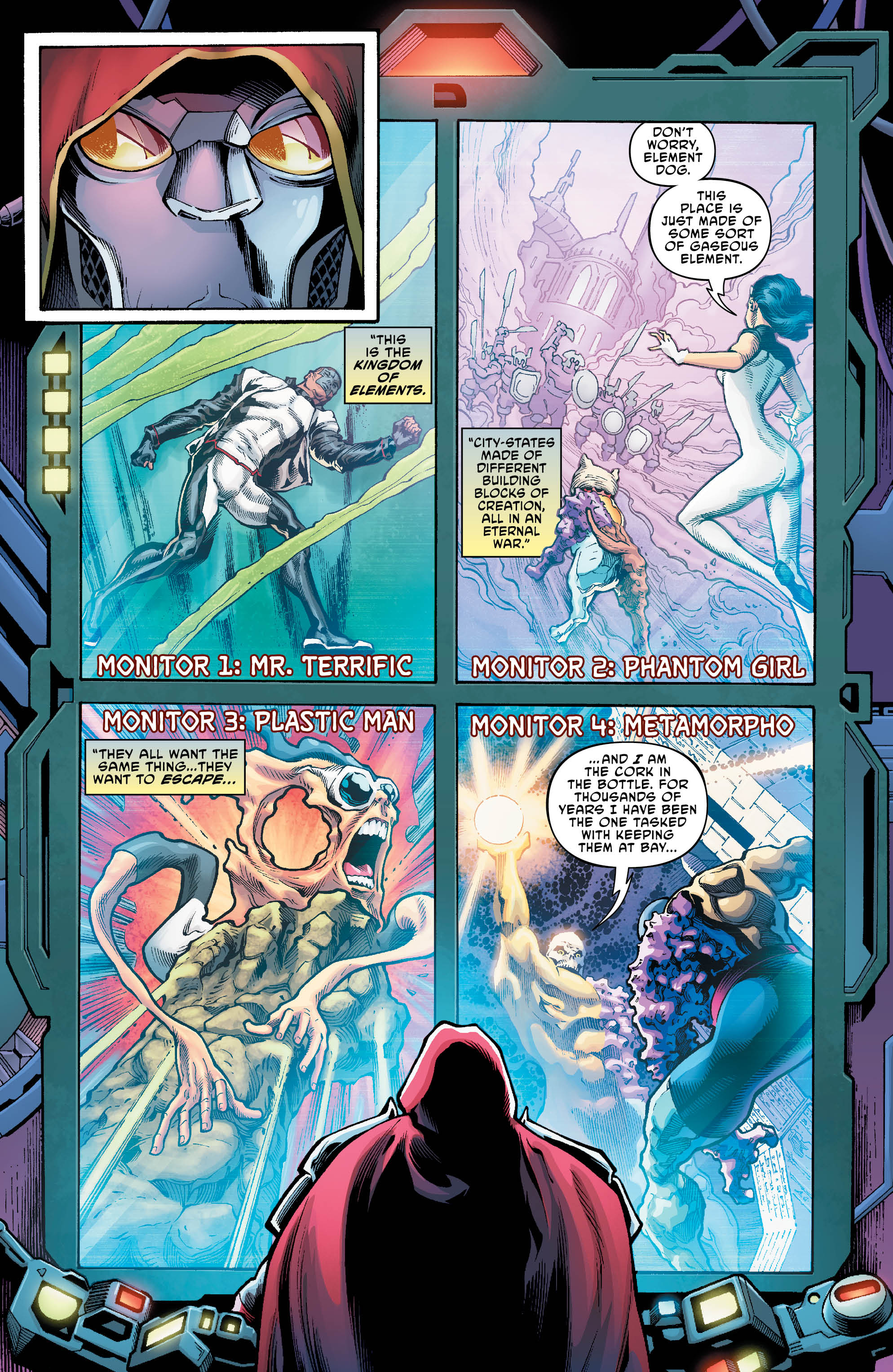 The creative team saw a couple minor changes. Story credits go to Joe Bennett and Jeff Lemire, while inks belong to Sandra Hope and Matt Santorelli. Lastly, colors are still being done by Hi-Fi along with the letters rallying behind Tom Napolitano's talents. Again, as has been the case for this run, the art styles and colors remain tonally consistent with the larger story being told, along with the family dynamic The Terrifics offer us. This team receives another passing score here and the consistency every issue has paid off. Make no mistake, DC has been on top of their game in the comics realm as of late with plenty of fun titles to choose from. Jump in if you haven't, yet!
Until next time…