PC Games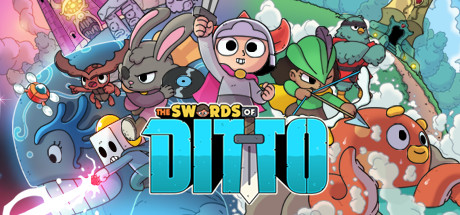 Published on May 4th, 2018 | by Lyla Saudi
The Swords of Ditto Review
Summary: The Swords of Ditto is a roguelite action RPG that creates a unique adventure in combination with a relentless fight against the evil Mormo.
Explore a delightful but dangerous overworld, brave menacing dungeons, and improve your hero in a charming village, during your quest to overcome the evil that plagues the island. Unleash the mystical Sword of Ditto and grab a co-op friend for an unforgettable adventure filled with delightful characters, extraordinary loot, and heroic battles!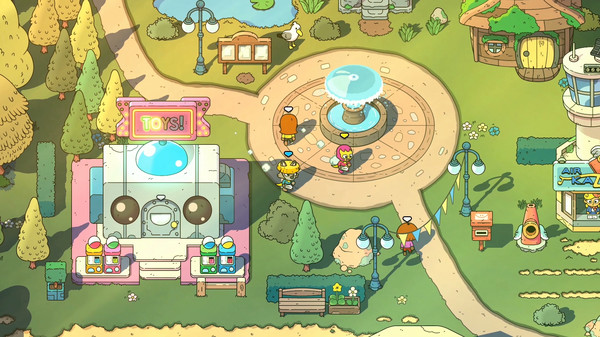 This is a game where you will die… a lot! You are the 'Sword of Ditto' a legendary hero who is guided by Puku – a mystical dung beetle (and your tutor) to defeat an evil entity known as Mormo.
Only it will take you a long time to properly face Mormo… alive.
The game is structured as follows… You have a set number of days to level up your character, defeating a multitude of enemies (most of which will kill you in a few seconds), find loot to buy your weapons (known as toys) and upgrade your abilities (known as stickers) before you are forced to battle Mormo.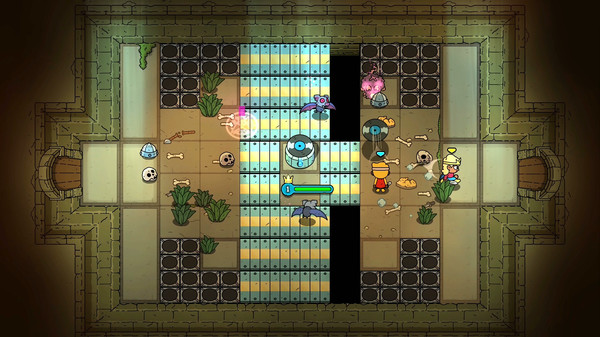 If you fail to stay alive during those set number of days – you die (and death is permanent). You are then reborn one hundred years later as the new 'Sword of Ditto', complete with a new look and a fresh start. You will face similar yet unique journeys to level up your new character and buy new items, as nothing is passed from hero to hero.
Along the way you will be given a few quests, enter dungeons to source more loot, complete puzzles, meet quirky vendors, or even have the option to skip ahead and confront Mormo right from the start of your awakened new journey.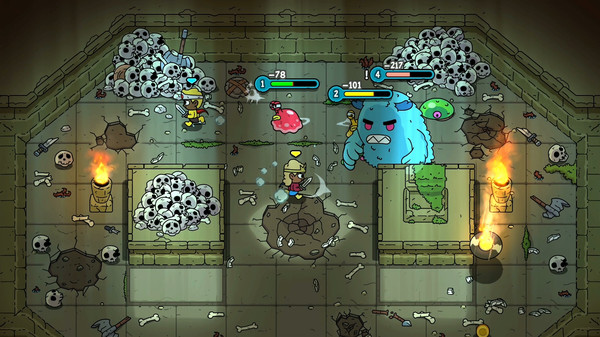 Unfortunately time is not a great factor to this game as it takes a while to level up and source the items that you need to protect your hero before you face Mormo (or die). However it wasn't the 'time' that nearly broke my engagement with the game, it was the frustrating tutorial repeats at the beginning of each 'hero rebirth' (and loss of items) that were unnecessary and frustrating.
Graphics & Audio
I loved the colourful cartoon feel to the graphics. Some of the environments seemed a bit repetitive but I really enjoyed the creativity that went into designing the different characters, especially the enemies. The background music suited the game perfectly too.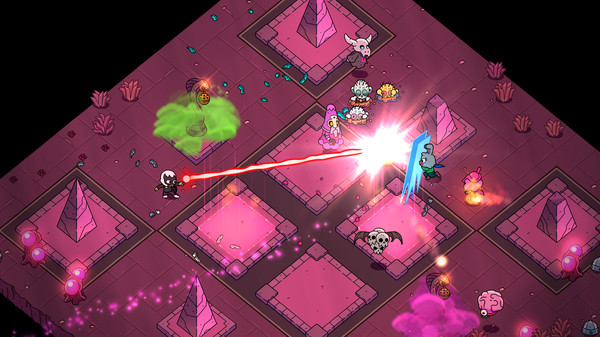 Final Thoughts?
It is cute and unique (with a very quirky script) but it still needs more tweaking from the developers. I personally would wait for further updates before I jump back into this game (and die multiple times over again), but if you are willing to keep in mind that it is still a 'work in progress', then give it a go because overall it is still a fun game to play.