Films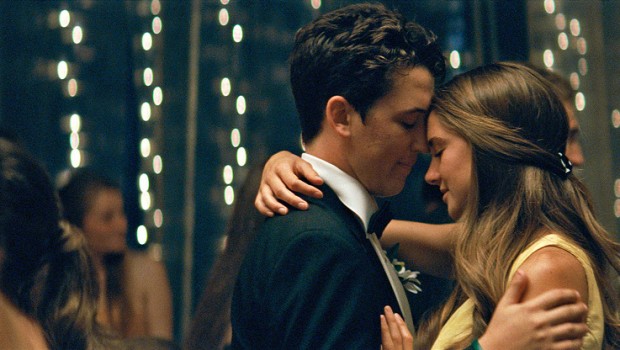 Published on December 2nd, 2013 | by Damien Straker
The Spectacular Now – Second Film Review
Reviewed by Damien Straker on December 2nd, 2013
Disney presents a film by James Ponsoldt
Written by Scott Neustadter and Michael H. Weber, based on the novel 'The Spectacular Now' by Tim Tharp
Starring: Miles Teller, Shailene Woodley, Brie Larson, Jennifer Jason Leigh and Kyle Chandler
Running Time: 95 minutes
Rating: M
Release Date: December 5th, 2013
Part of the reason why high school films are often sanitised is because they have to be suitable to attract the very demographics they are portraying. Perhaps there is also the factor of adults not wanting to confront the truth about what their children are doing away from them. The Spectacular Now is an odd addition to the high school canon. Distributed by Disney here in Australia, a company that specialises in mostly wholesome entertainment, the film is upfront about the frequency of alcohol is the lives of high schoolers and that some students are not as clever as they think and seem destined to be failures like their parents. Yet simultaneously, the film is conventional in its character arcs, predetermined for its terribly flawed central character to become a less selfish individual and learn some important life lessons. It's an affecting story but will there ever be a film where the lesson is just how irreparable everything is?
There is still honesty about many of the film's situations and the problems of its terribly flawed central character. With great assurance Miles Teller (Rabbit Hole) creates an extremely cocky and arrogant anti-hero in Sutter, a class clown who broke up with his girlfriend due to a social misunderstanding. He takes little account of the fact that he drinks too much, carrying a hip flask in his pocket and is failing one of his classes. In spite of this seemingly unlikable character, the film grounds itself through Shailene Woodley's note perfect performance. Graced with utter naturalism, she plays Aimee, a sweet and very measured girl, who has a secretive nature and mystery surrounding her. She meets Sutter one morning when he is lying on her lawn after a drunken night out.
Both actors have contrasting acting styles but still find common emotional footing. Woodley's has a reserved tentativeness drawn from her character's willingness to be selfless around other people. She pays for her mother's bills through a paper run and bonds with Sutter when she agrees to coach him for one of his classes. Meanwhile, Teller engages us by exuding flamboyant comic energy that overcomes the immobile juvenility of his character's frat boy exterior. The relationship that blossoms between these two characters is psychological and personal. It is built from the way they encourage one another to be more proactive in their lives and overcoming the emotional holes of the past as they are both dissatisfied by the absence of their fathers.
I like the way the director James Ponsoldt also employs a visual style that gives time for the actors to inhabit their characters. There are a number of moments, including a walk at a party and a frank sex scene, photographed in long, single takes so that the romantic temperament and social tensions are heightened by the believable chemistry of the leads. The screenplay by Scott Neustadter and Michael H. Weber is also funny and refuses to skimp over personal details for the characters. On this level, I enjoyed the film more than their previous collaboration (500) Days of Summer, which by comparison seemed overly glossy, imbalanced and disinterested in its female lead.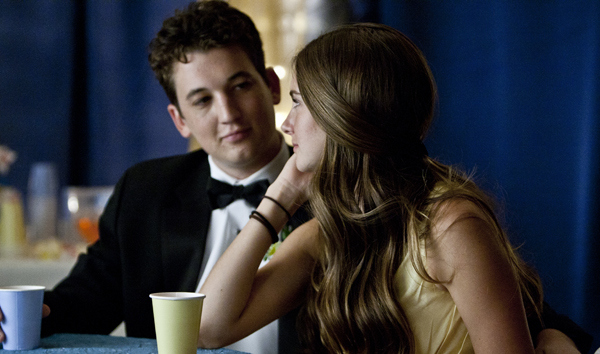 The strength of their writing is that on top of the comedy they skilfully use a subplot involving Sutter's previous girlfriend Cassidy (Brie Larson) to embed dramatic tension into the main narrative thread. Is Sutter on the rebound and just using this very kind, engaging girl to hit back at his ex? The way that these two plot points often overlap in the same scenes, as Sutter looks over to his ex to see if she's listening, is compelling. This also creates ambiguity and uncertainty around the stability of the central relationship. As Aimee becomes more assertive, drinks more frequently and then starts thinking seriously about their arrangement, we wonder if her world will come crashing down. You're left with a feeling of dread in your stomach, thinking of the inevitable heartbreak and pain.
The second half isn't quite as satisfying. A different subplot involving Sutter's father Tommy (scruffily played by a boozing Kyle Chandler) takes precedence over his relationship with Aimee. This means that the dramatic payoff doesn't come organically through an ongoing stream of conflict between the two young leads. You're left waiting for the payoff between the story of the ex-girlfriend and Aimee and it never eventuates in a satisfying way. Instead, there's a big, shocking climax that takes us into a third act but despite its dramatic charge, it doesn't result in any personal conflict between Aimee and Sutter.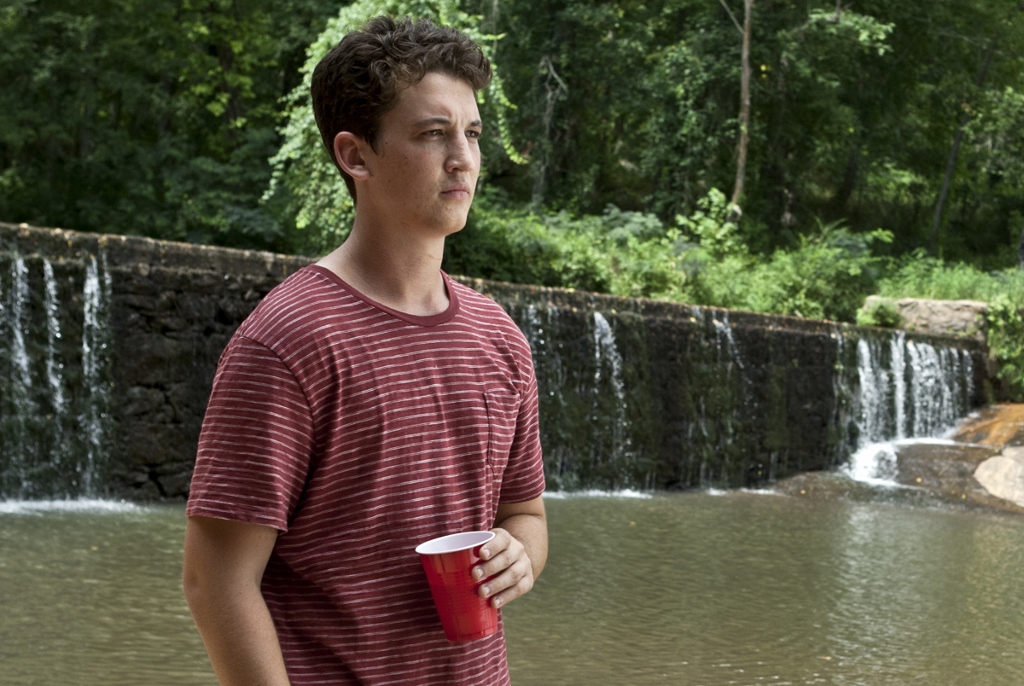 The weakest parts are in the denouement where lifestyle changes are made, several honesty sessions take place and a voice over reminisces about leaving the past behind. It takes the heat out of what could have been something painful and ultimately true. Growing up and coming of age is about experiencing pain and realising that not everyone is going to change and look at their behaviour and actions. Some people will never take account for who they are. Maybe for the sake of some troubled kids these high school films should show what unchanging people look like, instead of what their parents want them to be.
Summary: It's an affecting story but will there ever be a film where the lesson is just how irreparable everything is?