PC Games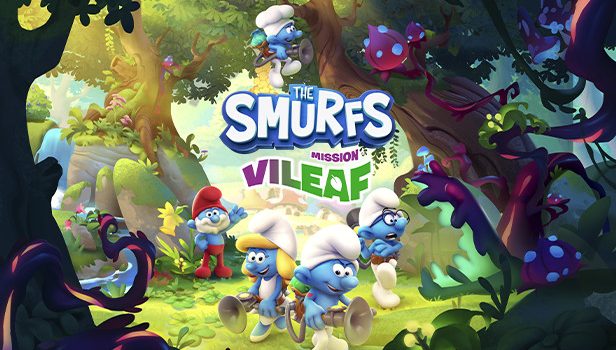 Published on December 5th, 2021 | by Andrew Holmes
The Smurfs Mission Vileaf Review
Summary: The Smurfs - Mission Vileaf is a love letter to the Smurfs, even if it's a bit long winded at times.
The Smurfs is a classic IP, and one that hasn't had a original game that wasn't tied to a movie, or released on phone since the 2001 PS1 game "Smurf Racer". There is a lot to live up to here, and luckily for everyone involved, Mission Vileaf is a Smurfing good time for all ages.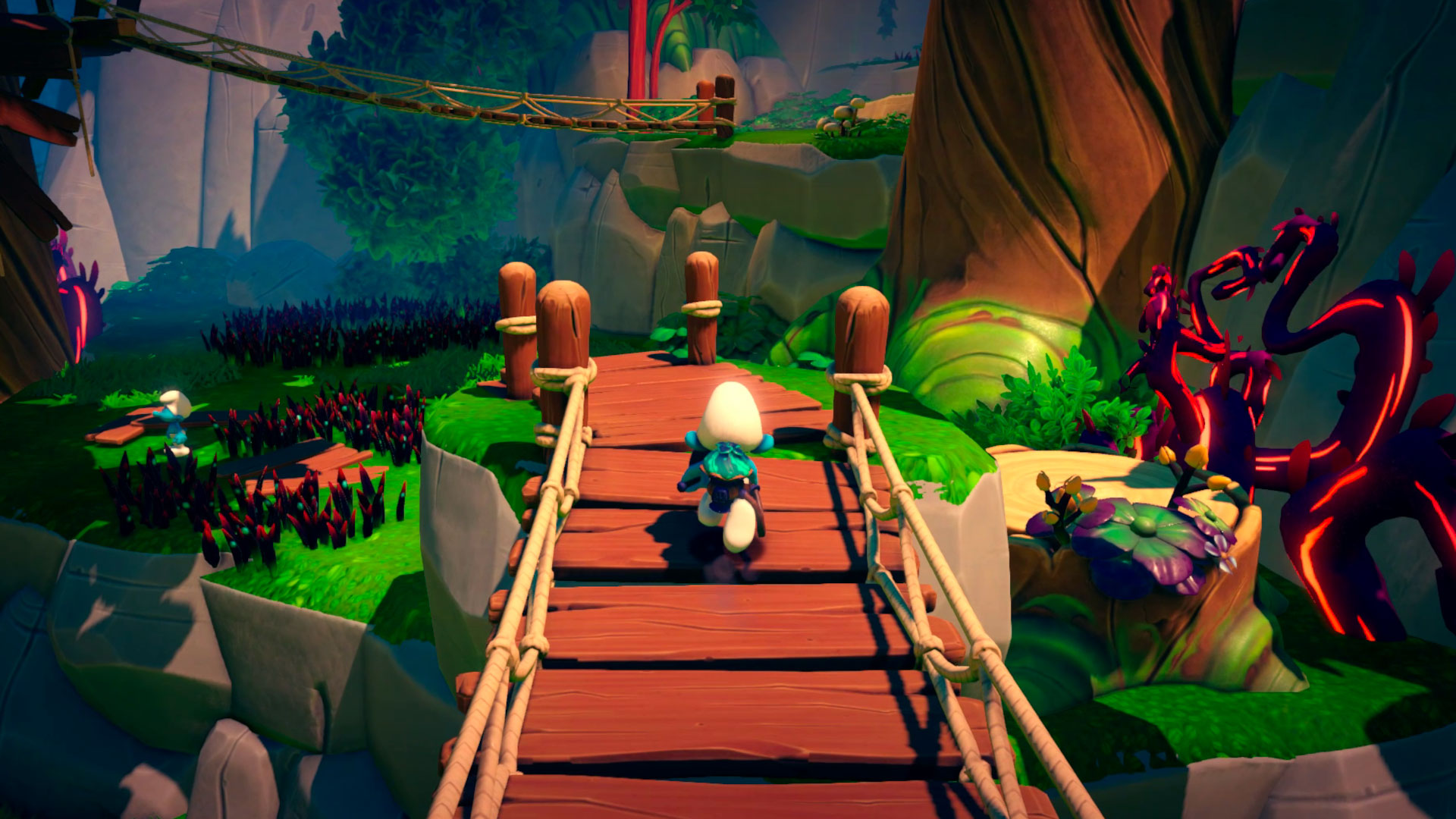 The Smurfs – Mission Vileaf is a 3D action platformer developed by Osome Studio, and published by Microids, the same team behind the generally great Blacksad adaptation. The reason I bring this up, is Osome really took love and care into bringing the player into the world of The Smurfs. While, i'm not going to lie and say there is a ton of deep lore here, this feels like a Smurfs game. As mentioned, Mission Vileaf is a 3D action platformer, and as such you can expect to do the normal things, run, jump, shoot. The game takes it very safe, which is probably a good thing as I would imagine this is more aimed at a younger audience. You do all this with your handy "Smurfizer" which is the main mechanic of the game. You use this to, for the lack of a better term, cleanse the areas you traverse. This mechanic sorta reminded me of the F.L.U.D.D. from Super Mario Sunshine, and was a welcome addition to the game.
The controls in Mission Vileaf are pretty spot on. Throughout my playtime, I never had any problems or encounters that I would deem to be the games fault. While in general I think Mission Vileaf may have taken it a bit safe in regards to the gameplay, I must absolutely commend the visuals. They are bright, and vibrant, and you can tell a lot of care was put into this aspect of the game. What I personally found lacking however, was the level design. I've mentioned it now a few times, but, I feel like Mission Vileaf overall plays things a bit too safe. This is especially true with the way the levels are structured. I couldn't help but feel like they are super generic, and sometimes overly long. I'll give the it the benefit of the doubt though, and say we might have to chalk that up to this being a kids game.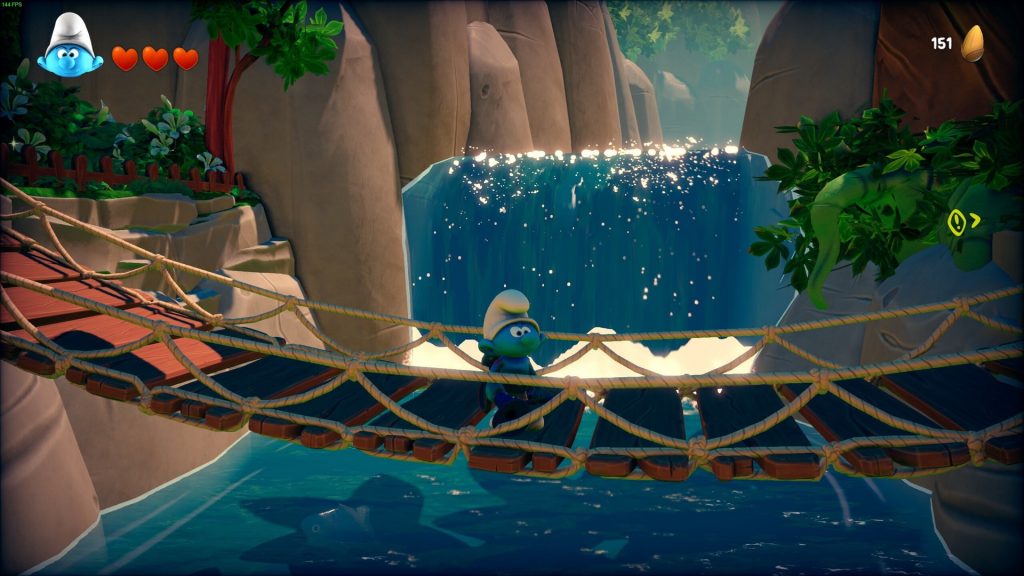 Final Thoughts?
The Smurfs Mission Vileaf is a good time, even if it can be a bit long winded at times, a lot of love went into this game, and I think it's a good time had by gamers of all ages.