Films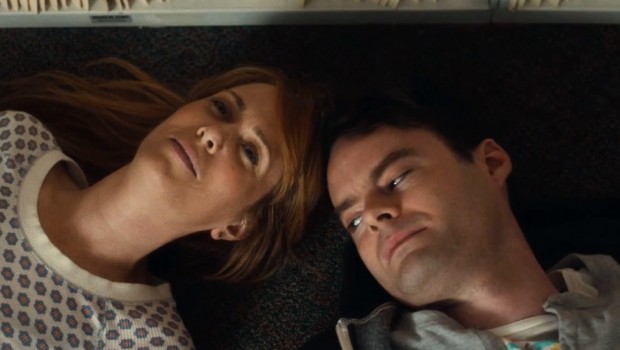 Published on September 21st, 2014 | by Damien Straker
The Skeleton Twins – Film Review
Reviewed by Damien Straker on September 15th, 2014
Sony presents a film by Craig Johnson
Produced by: Stephanie Langhoff, Jennifer Lee and Jacob Pechenik
Written by Craig Johnson and Mark Heyman
Starring: Kristen Wiig, Luke Wilson, Bill Hader, Boyd Holbrook and Ty Burrell
Music by Nathan Larson
Cinematography: Reed Morano
Editing by Jennifer Lee
Running Time: 93 minutes
Rating: M
Release Date: September 25th, 2014
The Skeleton Twins' strongest belief is valuing and preserving the relationship between siblings to resolve the traumatic memories and experiences of the past and a perpetual domestic crisis, where modern relationships have presently failed to become emotionally gratifying for the main characters. By the end of the film though there is a sense that the main characters, a brother and sister, would rather belong to each other rather than conceding there is a time in our lives when our siblings' path becomes separate from our own. The film's director Craig Johnson has described the film as being like a love story between the brother and sister who rediscover each other. Although a small independent film, the way The Skeleton Twins stresses the traditional values of family and childhood nostalgia is symmetrical with some mainstream Hollywood films. What these films shield from us is that departing from our families as grow older isn't a tragedy. It is a fact of life that accompanies growth and maturity as we leave our families behind to test ourselves as adults.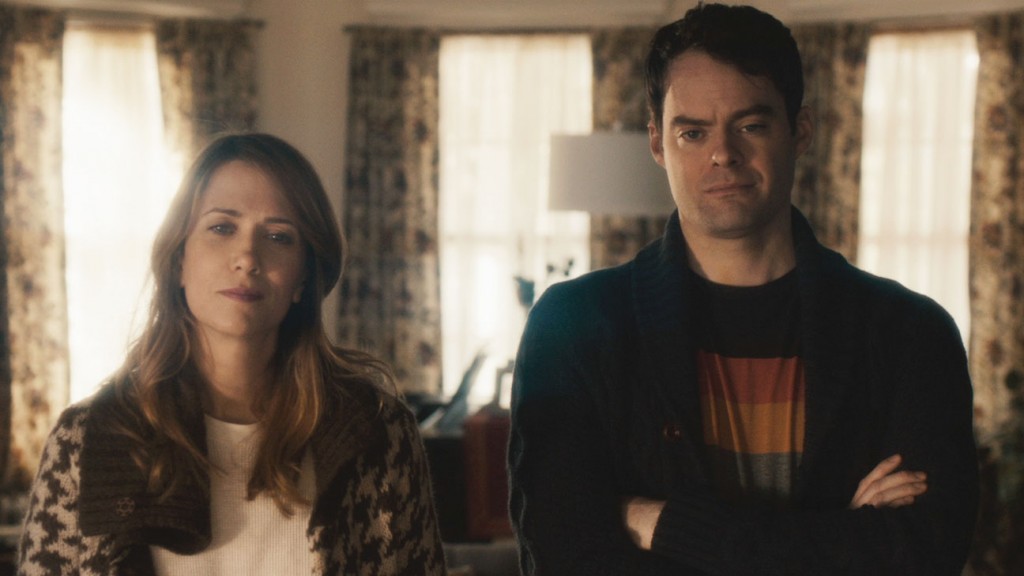 The film isn't an autobiography of its director Johnson but shares some of his personal values and desires. Johnson is an openly gay director who says that he connects strongly to his own sister through humour. The film itself offers clear parallels. It stars former Saturday Night Live comedians Bill Hader and Kristen Wiig as Milo and Maggie, a brother and sister duo who haven't spoken to each other in ten years. The film opens with images of them as children both playing dress-ups, which signposts that in the present day Milo is gay. The siblings are reunited unceremoniously through a juxtaposed suicide attempt. Milo lies in a bath as the water turns bloody and Maggie has a handful of pills ready to swallow. A call stops her from committing suicide and she visits her brother in the hospital. She allows him to stay with her and her husband Lance (Luke Wilson). To Milo's disapproval Lance seems active and jock-like, but he is kind enough to offer his brother-in-law work and encourages Maggie to take diving lessons which lands her in trouble.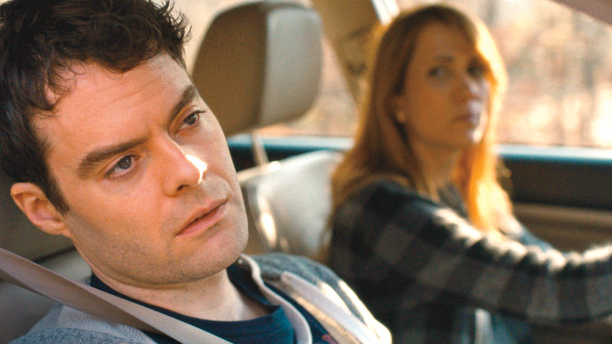 By being a small slice of life film, Johnson has compared the style of his work to other observational comedy-dramas like Noah Baumbach's The Squid and the Whale. Despite having two comedians in the lead roles, the film has a droll, highly understated and deadpan tone, which distinguishes it from Wiig's broader comedies like Bridesmaids. The film is most honest and real when allowing its leads to make poor choices that enriches the drama and underlines the seriousness of their flaws. Unhappy with her marriage, Maggie secretly takes birth control pills even though Lance believes they are trying for a baby. She also starts having an affair with her obnoxious diving instructor (Boyd Holbrook). Milo is still envious of people in high school and bitter about failing to be an actor. He attempts to reunite with Rich (Ty Burrell), a former high school teacher to whom Milo had a relationship with when he was fifteen. Both siblings are still haunted by their father's suicide when they were children. Through their troubled relationships with other people they grasp at an unreachable past because their adult lives have been disappointing. The plot points are fairly interesting as far as they go but their scarcity also highlights the leanness of the story, meaning the film doesn't elevate to the heights of a Baumbach or Alexander Payne film.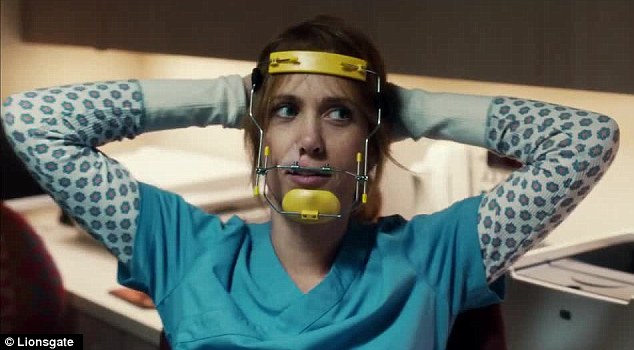 The sense of anguish and pain is most impressively humanised by Wiig's surprising and accomplished performance. From the start of the film, her sunken body language perfectly stresses the unhappiness and the weight that she feels in her life. A close-up shot of her face shows a tear running down her cheek during her suicide attempt which further realises the sadness of her character. Additionally, there is a strong climax where Maggie's fury at Milo ignites and the transcendent way that Wiig disappears into her role as she projects this anger rates as a career highlight. There are a few laughs, mostly from the film's quiet and sly humour and a sight gag where Milo tries undertaking gardening work while wearing a t-shirt and scarf. The comedy falters when it becomes more obvious and forced. One example is when Johnson creates set pieces for the two comedians, like when they inhale nitrous oxide at Maggie's dental hygiene workplace, which isn't very funny, and a slightly better scene where their bond is expressed by miming the Starship song "Nothing's Gonna Stop Us Now". Both sequences express the characters rediscovering the juvenility that cements them together as part of their aim to be childlike. But why are so many films today desperate to make adults into children again? It is a question further amplified by the film's troubled ending, which is contrived and dilutes the stronger ideas about the unreachable past while also bordering on wish fulfillment that siblings will always get us out of a jam. The truth is that everyone has to stand on their own two feet by themselves and learn to keep their own head above the water – even in the movies.
Summary: The sense of anguish and pain is most impressively humanised by Wiig's surprising and accomplished performance.