Comics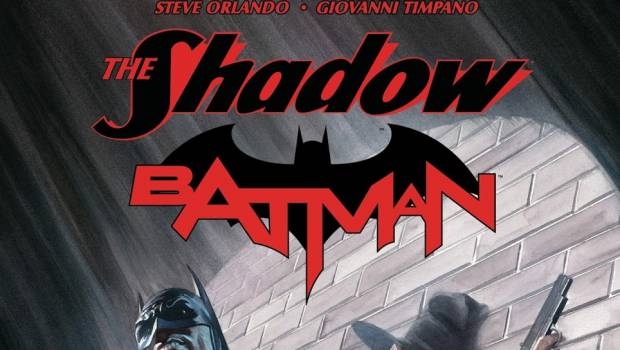 Published on May 11th, 2018 | by Chris O'Connor
The Shadow/Batman Hard Cover Comic Review
Summary: Fighting among each other, Batman and The Shadow must fight together to defeat an evil that has been infused for centuries in the world they protect.
The uneasy teacher student relationship between The Shadow and Batman continues. Two very strong willed men who are devoted to protecting the world they live in but at times are at risk of coming to blows with each other must work together to uncover and defeat a great evil that has been present beneath their noses for centuries.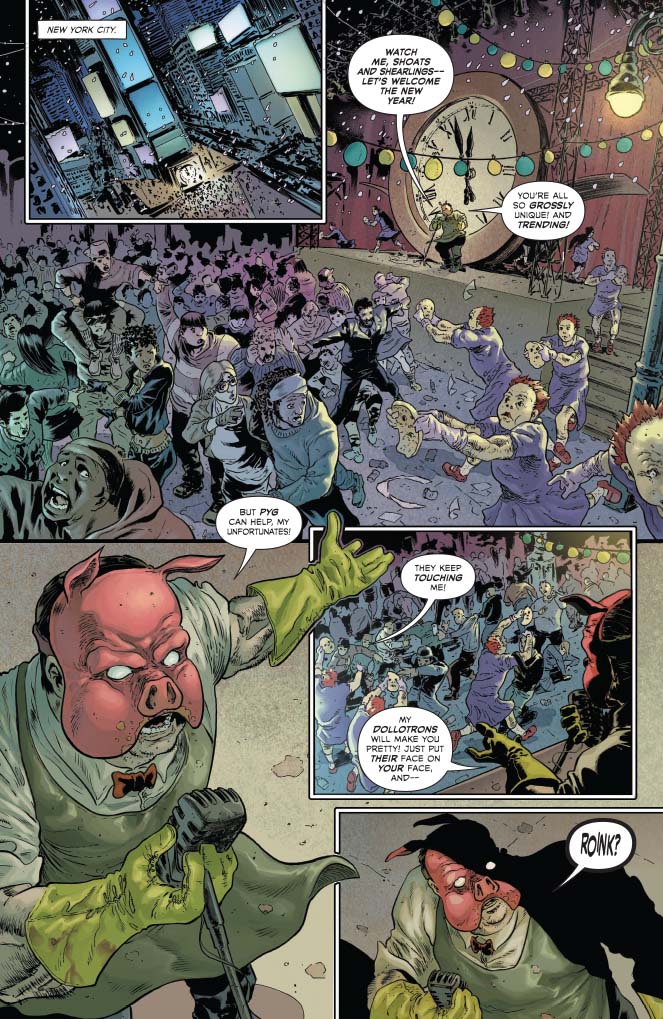 Writing
I'm really enjoying this crossover with The Shadow and Batman, the two characters are so similar in intent yet somewhat different in morality. Batman has his own code of ethics that prevents him killing anyone while The Shadow doesn't hesitate to take a life for the sake of the greater good. But the end goal, the protection of the world they both protect sees them forge an uneasy alliance and that common goal via different means may well be one of their closest bonds and conflicts. But if dealing with a strong willed mentor isn't enough, Batman is also dealing with a son who is struggling for his own independence and respect as a crime fighter in his own right. These elements alone provide plenty of interest but thrown into the mix two of the biggest villains The Shadow or Batman have faced and the world may just crumble around them all. The Shadow and Batman both question themselves and must find their own truths in order to succeed in perhaps their greatest challenge ever.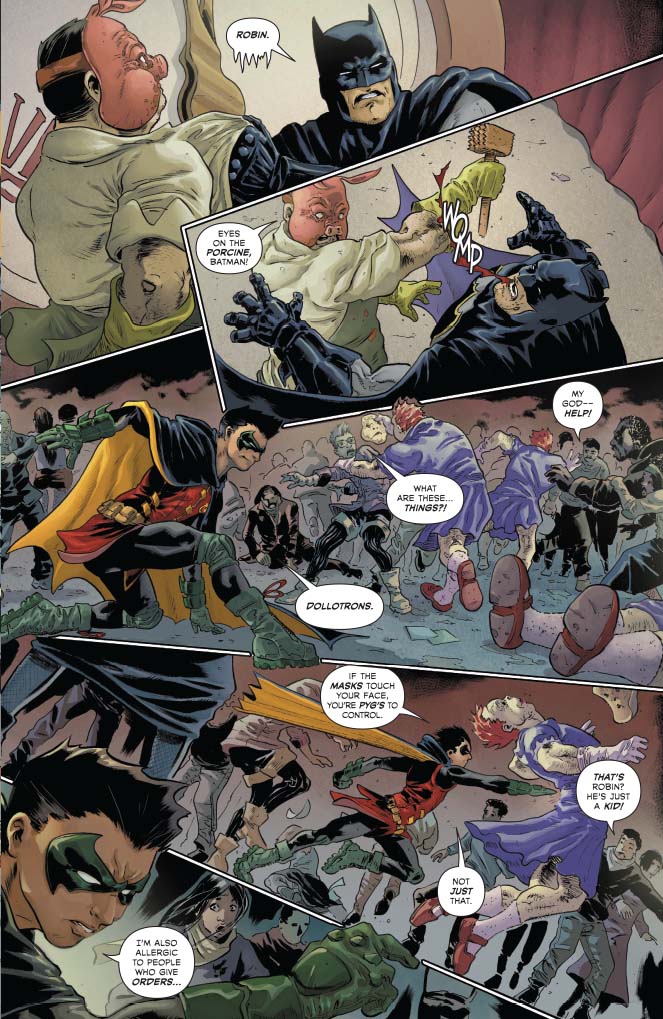 Artwork
I'm starting to think there is a certain "style" to DC art/artists that doesn't quite sit well with me. When I read through the comic, nothing stood out as problematic or noteworthy… but going back over it and really looking at the pages (as opposed to mostly focusing on the words and peripherally scanning the art) I'm left feeling a bit lackluster. There's nothing particularly wrong with the art… but there's something about it that just doesn't quite seem right. I can't quite put my finger on what it is, the colouring, the shading or perhaps the detail highlights. There's just something that doesn't fit my taste as well as other comics and it does seem to be more common with DC comics. I suspect it's just a personal preference and it really doesn't detract from the story but it doesn't stand out in it's own right.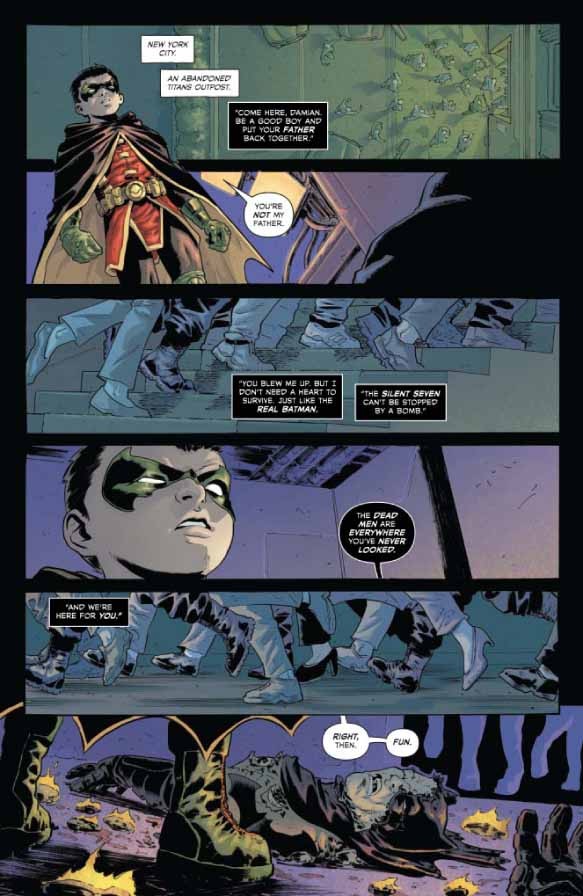 Final Thoughts
I hope there are more crossovers with The Shadow and Batman. I love Batman as a character and I'm enjoying my deeper dive into The Shadow (I was sold on the character from the highly underrated movie starring Alec Baldwin… which I think I've mentioned before). They are two characters who share so many similarities that it's easy to see how they would clash over differences in approach. Putting Robin in the mix, the notion of wanting to look after your child and keep them from danger yet also respecting that they need to be their own person (and in this case take after their father and frequently put themselves in harms way) is an interesting component of the story. I can completely understand Batman's conflict with Robin and his desire to never let him completely out of his sight… but at the same time accept that he is capable of fighting his own battles. A compelling story with a lot at stake, I'd certainly recommend picking it up.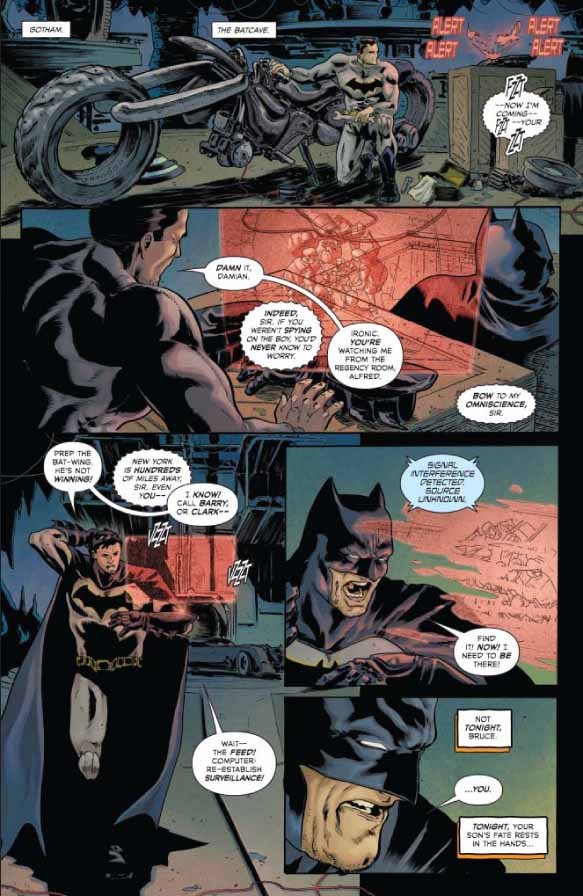 Publisher: Dynamite/DC
Writer: Steve Orlando
Artist: Giovanni Timpano
Cover Artist: Alex Ross
Genre: Superhero, Adventure
Format: 160 pgs, FC, HC
Release Date: May 2018