Games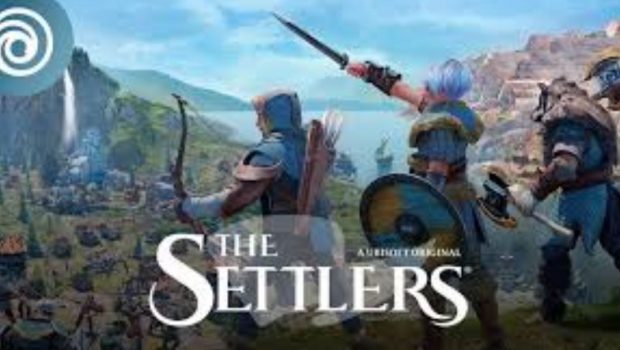 Published on November 29th, 2022 | by Adrian Gunning
THE SETTLERS: NEW ALLIES WILL LAUNCH ON PC ON FEBRUARY 17th, 2023
Today, Ubisoft® reveals that The Settlers®: New Allies will launch on Windows PC on February 17th, 2023 and is available for pre-order now on Windows PC via the Ubisoft Store and the Epic Games Store. The game is also in development for Xbox, PlayStation, and Nintendo SwitchTM .
In this build-up real-time strategy game, players will settle onto a new land, build their communities, meet new factions, and choose to welcome them as allies or enemies in order to protect and defend their new settlement. Players can enjoy The Settlers®: New Allies in one of three game modes:
Single-player campaign: As the Elari are forced to flee its homeland, they must settle on new and unknown territories. These new Settlers will have to face many challenges on their journey, from the raiding of ruthless bandits to the discovery of the new culture of these lands.
Hardcore Mode: As players will be able to play new scenarios, a wide range of modifiers and conditions will make the AI an even more challenging opponent. Adaptability is key in this new mode that will put the best players to the test, alone or with friends.
Skirmish: Players will be able to experience Solo vs. AI, co-op vs. AI or PvP featuring up to eight players on the 12 maps available at launch.
Developed by Ubisoft Düsseldorf, players can expect a fresh take on the popular The Settlers series, built from the ground up using Ubisoft's proprietary Snowdrop Engine.
At release, The Settlers®: New Allies will be available in two editions:
Standard Edition: Base game
Deluxe Edition: Base game, deluxe pack (in-game digital content and digital artbook and soundtrack and Explorer pack (in-game digital content)
Coinciding with today's news the team will also start streaming The Settlers®: New Allies to cover a series of topics around the different modes, the lore, and much more! Join for the first live stream on: December 1, 2022, 10AM – 11 AM ET / 4 PM – 5 PM CET on twitch.tv/Ubisoft   This first stream will feature the Skirmish mode with our Creative Director Christian Hagedorn