Games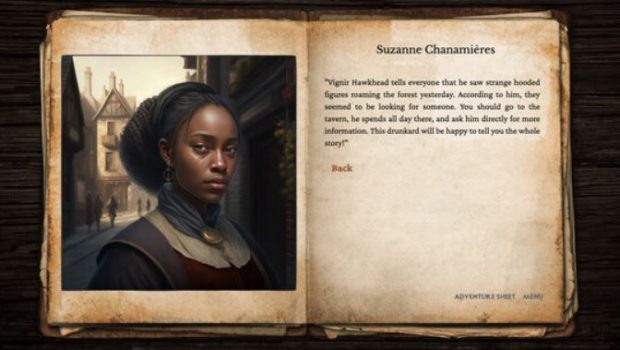 Published on April 5th, 2023 | by Admin
The Secret of Darkwoods – Free Open-world illustrated text-based RPG
The Secret of Darkwoods is an open-world, procedural, text-based RPG that allows players to explore a vast and dangerous world filled with secrets and treasures to discover. The game is set in the mythical land of Emeyralia, a dark and foreboding place where ancient magic and mythical creatures still exist.
Players take on the role of a brave adventurer who must journey through the treacherous forests, swamps, and dungeons of Emeyralia in order to uncover the secrets of the land and become a true hero. As they explore the world, players will encounter a wide variety of enemies and obstacles, from fierce beasts and powerful warriors to treacherous traps and hidden dangers.
Choose your fate in this non-linear fantasy gamebook.
Key Features
700+ Unique Text Pages With Variations
300+ Generated Illustrations
Play the main quest, or randomly explore and start side quests
Explore villages, cities, dungeons, swamps, caves, forests, cemeteries and temples
Music by Dungeon Synth Artists: Percidae, Hjartans, Bounce castle, Alloch Nathir, Kasriel, Erang, Black Rose Tomes, Infernal Symphony, Rap2h
The game is available from Steam at https://store.steampowered.com/app/2271590/The_Secret_of_Darkwoods/