Blu-ray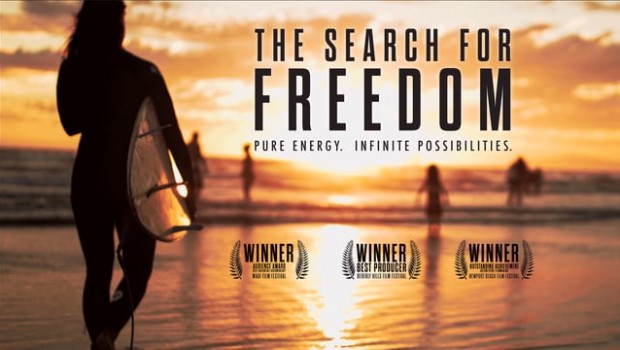 Published on July 21st, 2015 | by admin
The Search For Freedom – August 20, 2015
The Search For Freedom is the story of a cultural revolution fueled by the human desire to live in the moment and do what makes you feel the most alive. The film explores how an electrifying new world came about through pure energy and imagination and the infinite possibilities of self-expression available to anyone willing to drop in. Written and directed by Jon Long (IMAX® Extreme, Carving the White), the documentary is a visceral and visual experience told through the eyes some of the brightest pioneers, legends, visionaries and champions of surfing, snowboarding, skiing, skateboarding, mountain biking and more.
The revolution has been televised but the film explores the human stories behind this movement that has spilled into primetime. Featuring interviews and footage of icons such as Tony Hawk (Pro-skateboarder), Kelly Slater (Pro-surfer) and Robby Naish (Pro-windsurfer), the film presents a cast of larger-than-life characters, showing how their first contact with their chosen sport has rewired their life.
Discover the story of rock climbing icon Ron Kauk who takes teens from the prison system up into the mountains of Yosemite that inspired him as a young man, providing shortcuts to lessons that took him a lifetime to unravel. Go behind-the-scenes with the "new Evel Knievel" Robbie Maddison, who lives by the motto "face your fears, live your dreams". A true daredevil, Maddison jumps his dirt bike to world record lengths near 400 feet, appearing utterly fearless as he does so; yet he faces his real fears when he sits in a quiet room alone. These thrilling sports are not just something these people do in their spare time, mere hobbies; these sports have come to define these practitioners and ultimately, who they are.