Hardware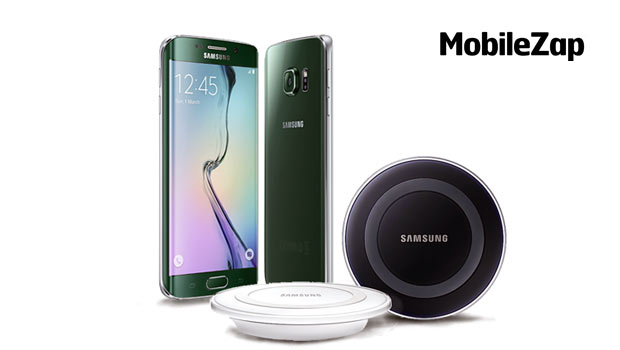 Published on May 27th, 2015 | by Andrew Bistak
The Samsung Wireless Charger Review
Summary: The Samsung Wireless Charger is a flawless product from this company that truly defines wireless charging
Samsung Wireless Charger
Company: Samsung
Product: Wireless Charger (QI Standard)
URL: http://www.mobilezap.com.au/45799/samsung/galaxy-s6.htm
Price: $65.99AUD (May 2015)
Reviewer: Andrew Bistak
2015 is definitely the year of Samsung as they have excelled in the smart phone market, especially with the release of the Galaxy S6 and Galaxy S6 Edge in terms of performance, features and usability. So yes, both these smartphones are quite amazing but do like to spend quite a bit of their timing charging. Best of all, both these devices support wireless charging and this is where the Samsung Wireless Charger comes into play which is also compatible with other QI devices.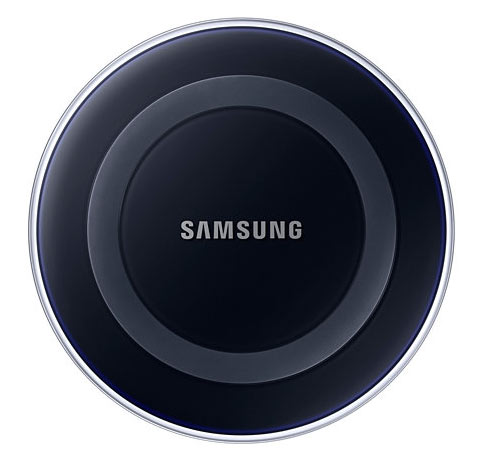 So this unassuming circular device by Samsung basically removes the cable for charging your Galaxy S6 or Edge and by placing these smart phones directly on the Wireless Charger, it automatically starts to charge the device with no cables whatsoever. Yeah, I'm still impressed!
Another great aspect about Samsung Wireless Charger is that it supports a myriad of third party covers which means you don't have to remove these cases to charge your smartphone. That's right, you simply just lay your phone onto the charger and presto… it magically, well technically starts to charge this device.
In terms of using the product, you do need to put your phone in a particular spot and the blue LED on the pad will inform you when it is correctly placed. After doing this a few times, it does become second nature in terms of where to place your Galaxy S6 or Edge correctly on the pad. You basically just put your phone in the centre of the charger which is very easy to do.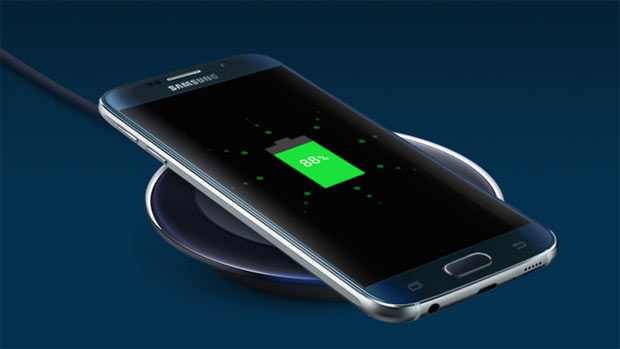 When you first put your smartphone onto the Wireless Charger and on our Galaxy S6, the lightning/electricity logo will appear, followed by the battery bar graph with animated lights being drawn into the centre. So how does it charge wirelessly? Basically, the product uses an electromagnetic field to charge your phone wirelessly and it also prevents overcharging which increases the longevity of your battery.
Once your smartphone is charged, the Wireless Charger informs you that your smartphone is ready by changing the LED from blue (charging) to green (full). Compared to charging directly from the mains, it does take a little longer to charge your smartphone wirelessly and the back of your phone does get a little warm but it's a small price to pay for wireless charging.
In terms of other devices, the Samsung Wireless Charger is also compatible with the Galaxy S 5, Galaxy S 4, Galaxy Note 4, Galaxy Note Edge and Galaxy Note 3, however you do need to purchase a specialised wireless charging battery covers and with that mind, it's definitely geared at the Galaxy S6 and Edge due to its simplicity.
The only downside of the product is that it does not come with a cable so you need to use your existing cable (USB) to connect it to your computer or the mains. However I would suggest purchasing an extension cable so you can discretely put this device anywhere you want. Given the affordability of this item, purchasing a cable is definitely a moot point in my opinion.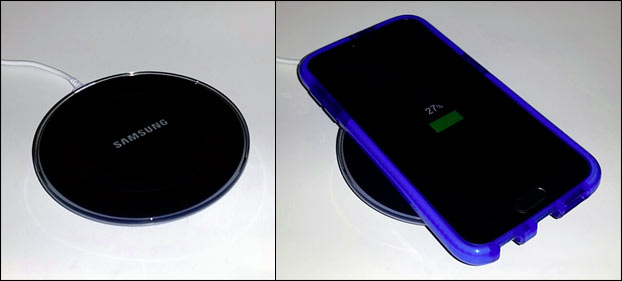 Final Thoughts?
The Samsung Wireless Charger is a great versatile product from this company which truly removes the need for wired charging. We tested this on two different third party cases and the Wireless Charger successfully charged our phone without the need to remove the covers. The only drawback to the device is that you do need to place the phone in the correct position but you do get all the right prompts from the device to ensure that this occurs.
Another flawless product from Samsung!

For more information, please visit http://www.mobilezap.com.au/45799/samsung/galaxy-s6.htm