Blu-ray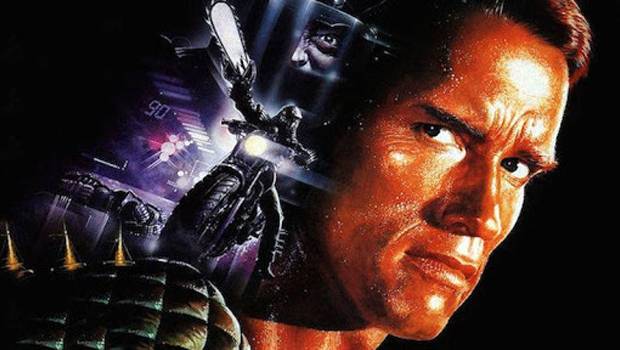 Published on March 29th, 2020 | by Andrew Bistak
The Running Man Blu-ray Review
Summary: The Running Man is a must have Arnie classic that sadly is quite poignant in this new COVID-19 world!
The classic 1987 Arnold Schwarzenegger film arrives on Blu-ray thanks to Umbrella Entertainment that returns us to the year 2019 which revolves around protagonist Ben Richards (Schwarzenegger), a man who has been falsely accused of a mass slaughter where he becomes a contestant on a deadly game show. If wins, he will be given freedom but with TV ratings at stake, this game show stacks the odds against the contestants and needless to say, Ben Richards is pissed!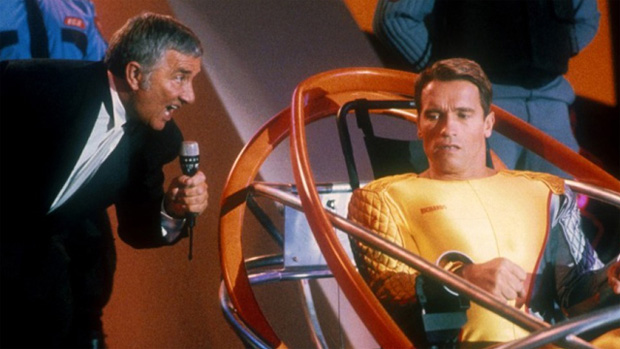 While set in 2019 (one year ago), this film is set in a dystopian world where TV has become the main form of entertainment and communication to the masses that are run by corporations. While it has parallels to today's society with social media, it's all about TV ratings as its viewers watch a sickening game show called The Running Man as criminals attempt to fight their way to freedom in a bizarre game of cat and mouse with strong similarities to the ancient Gladiators.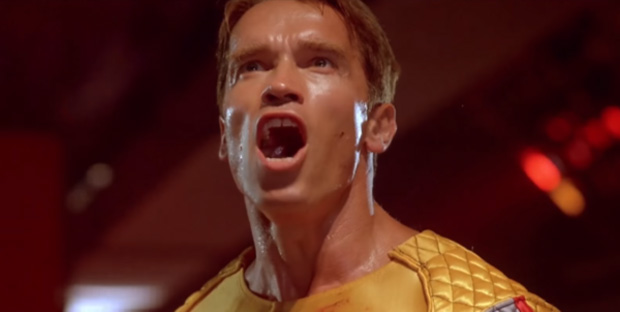 As the crowd cheers for the so-called heroes (aka The Stalkers) of the Running Man who are attempting to stop the criminals from succeeding, this brutal game is carefully planned (e.g. rigged) behind the scenes in order to get those ratings from the live viewers.
Early on in the film we are introduced to Ben Richards, a pilot who failed to follow directives from his superiors that was to fire upon a crowd of hungry innocents who just wanted food. As a result, the massacre still occurred but Ben Richards (The Butcher of Bakersfield) was the scapegoat. Although he is imprisoned, he does manage to escape, however is soon caught and forced to appear on the game show called The Running Man with its over the top host (Damon Killian) that is played perfectly by Richard Dawson. The onscreen relationship between Dawson and Schwarzenegger is brilliant!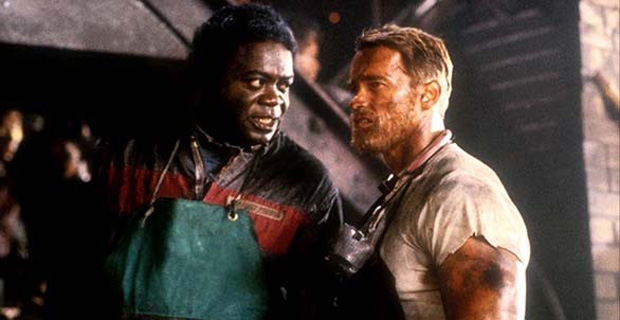 While it is a violent film, it's quite over the top with lots of 80's humour thrown into the mix and classic one-liners that will make you cringe and laugh. Watching the film in 2020, it is quite ridiculous now, however it actually still holds up quite well, even with its almost cartoon-like violence and if you forgive the plot holes and over the top acting, The Running Man makes for a fun night in.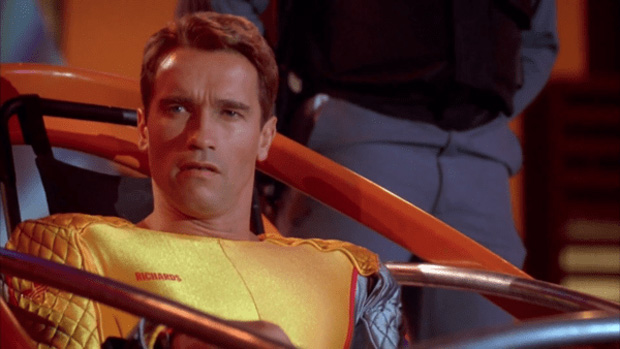 Video, Audio & Special Features

Presented in an aspect ratio of 16:9 in 1080p, The Running Man does look a little dated on modern machines and considering this film was originally released in 1987, it's easy to see why. Nonetheless, images are relatively sharp for a film of this age, including its sometimes bright colour palette. Blacks could however be deeper. Audio is great thanks to its 5.1 track that makes it a fun blockbuster film and unfortunately there are no extras on this release.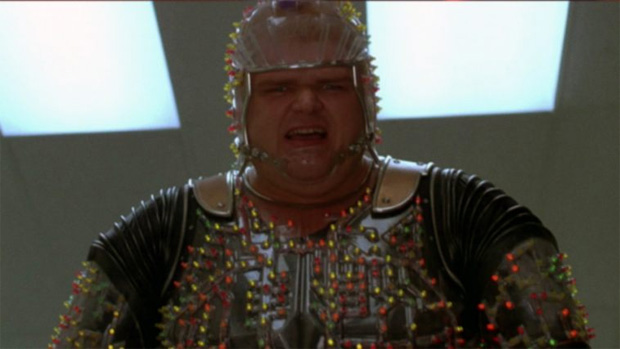 Final Thoughts?
This is Arnold Schwarzenegger at his best and if you're looking for a fun night of escapism, The Rnning Man ticks all the right boxes.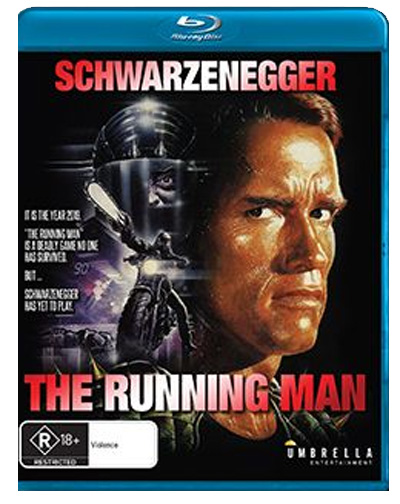 THE RUNNING MAN BLU-RAY DETAILS
NO. DISCS 1
RUNNING TIME 101-TBC MIN
AUDIO FORMAT 5.1
REGION –
FORMAT 1080P
COLOR COLOUR
LANGUAGE ENGLISH
CATALOGUE NO. DAVID4110
ASPECT RATIO 16:9
SUBTITLES NONE
URL
https://www.umbrellaent.com.au/blu-ray/4447-running-man-the-blu-ray.html
SYNOPSIS
In the year 2019, an innocent man accused of a crime has a choice – Hard Time or Prime Time. He must pay or play The Running Man – the highest-rated television show in history. It's a game between life and death but tonight is ging t be different – Arnold Schwarzenegger is The Running Man. He's playing for a prize – his life. From now on the rules are going to change …forever!
CAST
Arnold Schwarzenegger
Jim Brown
Richard Dawson
DIRECTORS
Paul M. Glaser