Games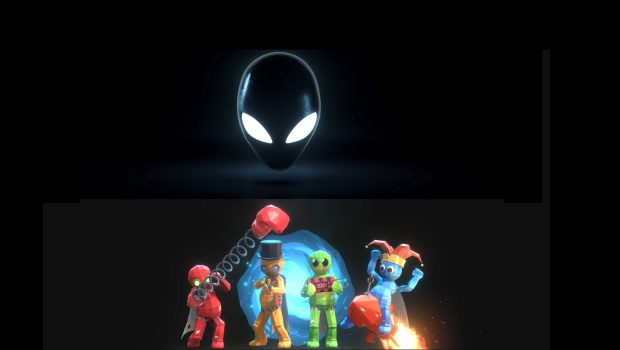 Published on December 21st, 2021 | by Byliner
The rundown on the best online games for the party season
Title: The rundown on the best online games for the party season
Brianna Sonter, Alienware ANZ Community Manager
The summer party season is here, but if there's one thing we've learnt over the past couple of years, it's that you don't have to be in the same room to have fun together!
Given our hyper-connected lifestyles, many of us have friends in faraway places. What technology and, more specifically, gaming does, is allow us to connect with loved ones no matter where they are in the world.
Whether you're simply looking for some fast laughs or planninga session to catch up with friends or family, here's a selection of some of our favourite online party games to get those big belly laughs going.
Chances are that you've played at least one Jackbox Game with mates online over the past 18 months. If you haven't, you're missing out.
Jackbox Games is a series of fun and vibrant party games that bring as much fun remotely as they do when played in person. Ranging from trivia and whodunit mysteries to doodle and joke contests, all have an underlying thread: they're simple, easy to pick up, and often result in hilarity.
If you're looking for something a bit more fast-paced, Overcooked 2 is the title for you – but be warned, not only is it super addictive, it will most likely create some friendly arguments too.
In the game, you and your friends need to work together to meet orders and cook meals. Sounds simple enough. But throw in some interactive levels, multiple meals to prepare and impatient diners, and you've got yourself a recipe for fun (and some minor disasters).
Picture this … You're competing against dozens of people playing classic childhood games and the last person standing wins an enormous sum of money.
Sound familiar? While this online title takes some inspiration from a popular Korean Netflix series, Crab Game allows up to 50 players to connect online and compete across 28 maps and nine game modes. May the best person win.
If you've missed the novelty and joy of Putt Putt courses, then look no further than Golf With Your Friends. A game of physics defying silliness, the aim is to simply get the ball in the hole in as few shots as possible – that is, if your friends don't sabotage your strokes.
Taking place on some creative and gorgeous courses, Golf With Your Friends is the answer for a perfect putt putting party, all you needis a PC and an internet connection. And with up to 12 people on the multiplayer mode option, everyone will be able to tee off together with ease.
For those after something a little less family friendly, Pummel Party is a great option for those who are still seeking that nefarious thrill of irritating your friends through competitive gameplay. With the option of an online player or local multiplayer mode, you can battle your way through a selection of unique minigames to collect a supply of special weapons and items to dunk on your friends and claim victory. What's important to note is that there can be only one winner.
Warning: this game has the potential to ruin friendships, play at your own risk!
In this hilarious game of telephone (with a few extra steps), describe, draw, and guess a range of wild and imaginative user created scenarios for some seriously silly fun.
A typical game is as follows:
Step 1: A player writes an original sentence
Step 2: Someone else draws the sentence
Step 3: Another person must guess what the original sentence was
Step 4: Repeat Steps 1-3
Step 5: Cue the hilarious high jinks.
In this chaotic game of misunderstandings, you'll feel connected through a raucously good time.
Perfect for over Zoom calls with family and friends separated by distance.