Events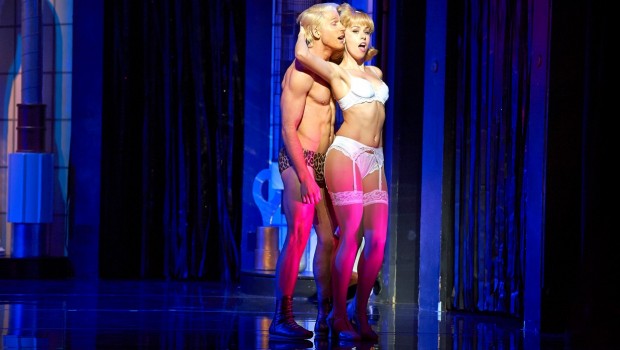 Published on June 26th, 2015 | by admin
THE ROCKY HORROR SHOW EXTENDS!
Producers Howard Panter and John Frost announced today that due to extraordinary demand, The Rocky Horror Show will play an extra week at the Comedy Theatre in Melbourne. This iconic production will now close on 19 July.
Since this 40th Anniversary production began in Brisbane in January 2014, it has played to ecstatic sell out audiences in Brisbane, Perth, Adelaide, Melbourne and Sydney, before returning again to Melbourne for an encore season.
"Thank you Australia. We're thrilled that audiences have flocked to the show, and we're able to extend one final time," said John Frost and Howard Panter. "This is the end of a hugely successful and award winning tour. Anyone who hasn't seen The Rocky Horror Show yet should buy a ticket fast before it's sold out, and before madness takes its toll."
In the coveted role of Frank N Furter is television and theatre star Craig McLachlan, who won the 2014 Helpmann Award for Best Male Actor in a Musical for this performance. The cast also comprises Amy Lehpamer and Stephen Mahy as Janet and Brad, Kristian Lavercombe as Riff Raff, Jayde Westaby as Magenta, Angelique Cassimatis as Columbia, Nicholas Christo as Eddie and Dr Scott, and Brendan Irving as Rocky. The author of the show, Richard O'Brien, will play the role of the Narrator at selected performances over the next two weeks, while beloved Australian stage and television legend Bert Newton performs as The Narrator at all other scheduled performances. Completing the cast are Nicholas Eaton, Meghan O'Shea, Suzanne Steele, Darren Tyler and Drew Weston.
"STILL THE FUNNIEST AND SEXIEST SHOW AROUND" –
Evening Standard
The Rocky Horror Show is a true classic and one of theatre's most endearing and outrageously fun shows. It opened at London's Royal Court Theatre on June 19, 1973, quickly developing a cult following, and was adapted into the 1975 film, which has the longest-running release in film history. This iconic brand holds a unique place in theatre history, a show which has defied the decades and continued to grow in popularity. In 2010 the music of Rocky Horror was showcased in the smash hit TV show Glee, seen by over 20 million people worldwide. Rocky Horror even has its own postage stamp.
Millions of people all over the world have and continue to see productions of The Rocky Horror Show and sung along to classics like Sweet Transvestite, Dammit Janet, I Can Make You A Man, Touch-a Touch-a Touch Me, Over At The Frankenstein Place and of course The Time Warp.
www.rockyhorrormusical.com.au
/RockyHorrorShowAustralia
@rockyhorrorau
SEASON DETAILS
Venue: Comedy Theatre, Melbourne
Season: To 19 July 2015
Performance Times: Tues 7pm, Wed–Sat 8pm, Sat matinee 2pm, Sunday 1pm & 5.30pm
Price: From $69.90*
Bookings: ticketmaster.com.au or phone 1300 111 011
Groups 8+ call 1300 889 278
* An additional transaction fee and/or a credit/debit payment processing fee may apply