Games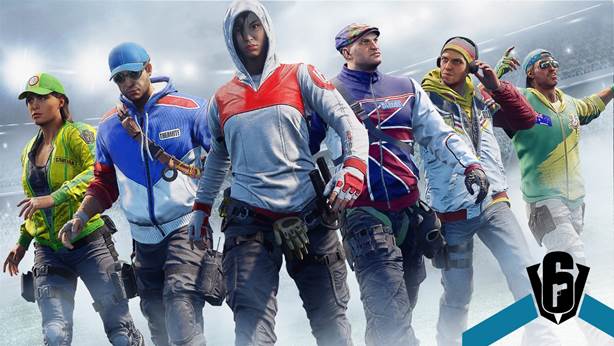 Published on January 16th, 2020 | by Adrian Gunning
THE ROAD TO SIX INVITATIONAL IN-GAME EVENT IS BACK IN TOM CLANCY'S® RAINBOW SIX SIEGE
Today, Ubisoft® announced that the Road to S.I. in-game event is back in Tom Clancy's® Rainbow Six Siege on a brand-new map – Stadium. The event will take place every weekend (from Friday to Monday) from January 16th to the end of the Six Invitational – Rainbow Six's premiere esports event on February 16th. The event will also come with the first full Battle Pass for Rainbow Six Siege, which will contribute to the Six Invitational prize pool.
During this event, Operators will try to prove who's the best on a new map: Stadium, made especially for this competition. On Stadium, walls of bulletproof glass create new situations where you can see your opponents without being able to engage. Matches will be played in Bomb mode with a Pick & Ban phase, 3-minute rounds on a 3-round rotation. All operators will be unlocked and available for all players on this playlist and six of the Competitors will be automatically equipped with their Road to S.I. gear: Blitz, Caveira, Hibana, Mozzie, Sledge, and Thermite.
For the duration of the event, the Road to S.I. 2020 Battle Pass will be available with one Free track and one Premium track. With 35 tiers on both tracks, the Battle Pass contains a total of 48 unlockable rewards for competitors, including the exclusive customisation items available in the Road to S.I. game mode. The Premium pass will be available for 1200 R6 Credits and the Premium Bundle that unlocks the Premium pass plus the first 12 tiers can be purchased for 2400 R6 Credits, though each tier can be unlocked by either playing the game or for 180 R6 Credits.
30% of revenue will go to the Six Invitational prize pool up to $3,000,000 USD. Any surplus will be redistributed across other official Rainbow Six esports programs. More than just a tournament, the Six Invitational gathers all fans, joining in celebrating the community with friends and the extended Siege family. The event will feature developer exclusive panels, fan artists, cosplayers and renowned content creators from the community.
To learn more about the Road to S.I. in-game event, please visit: https://rainbow6.com/si2020
More information on the Six Invitational 2020 is available in the Event Guide.
For more information about Tom Clancy's Rainbow Six esports, please visit http://www.rainbow6.com/esports and follow us at https://twitter.com/R6esports with the hashtag #SixInvitational.