Blu-ray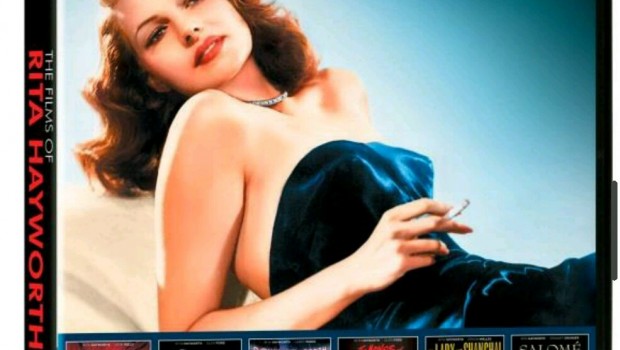 Published on August 19th, 2015 | by admin
The Rita Hayworth Collection
Wednesday, August, 19, 2015 – Via Vision Entertainment is pleased to announce the release of The Rita Hayworth Collection, a 6-disc DVD boxed set. The set includes six of the best films from her years at Columbia Pictures where she replaced Jean Arthur as the top female star under the watchful eye of studio head Harry Cohn. The set includes Cover Girl, Down to Earth, Loves of Carmen, Salome and two high points of the film noir cycle, Gilda opposite Glenn Ford, and Orson Welles' The Lady From Shanghai.
Born in Brooklyn into a family of Latino dancers, Margarita Carmen Cansino made her film debut at the age of eight in La Fiesta (1926) but it wasn't until landing the second lead role in Howard Hawks' Only Angels Have Wings (1939) that brought sudden attention to her fledgling career. The rest as they say is history – and what a history. Married on five occasions, Hayworth also featured five times on the cover of Life Magazine. She was the first movie star to become a princess marrying Prince Aly Khan, her third husband, in 1949. She was the inspiration for the title character played by Ava Gardner in Joseph L. Mankiewicz's Barefoot Contessa. The image of her face was even glued onto an A-bomb dropped onto Bikini Atoll during a test in 1946. Modern audiences will be more familiar with her poster concealing the entrance to the tunnel of Tim Robbins' cell in The Shawshank Redemption. Often cited as one of the greatest movie stars of all time Hayworth was a gifted comedienne, spectacular dancer and fiery dramatic persona.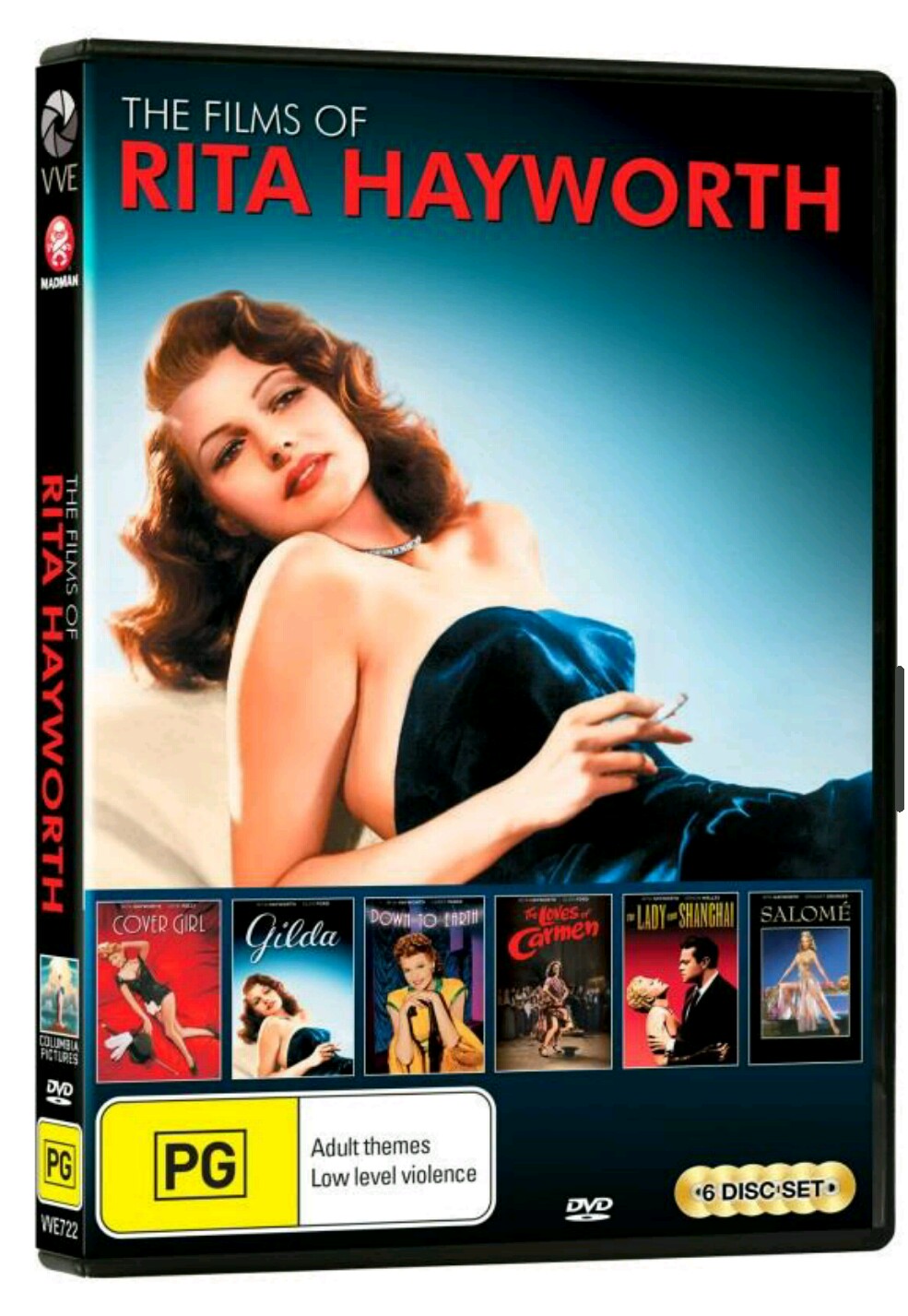 "Every man I have ever known has fallen in love with Gilda and awakened with me," – Rita Hayworth
Cover Girl, directed by Charles Vidor, the second of his four collaborations with the starlet, was a musical showcase for Hayworth, pairing her with Gene Kelly in what would prove to be one of the biggest Technicolor musicals of the war years thus affirming her huge popularity with US servicemen. Kelly was given complete control over the musical numbers and many of the long takes were achieved by removing soundstage walls so that Hayworth and he could dance along an entire street in one continuous take. Cover Girl also features the innovative "Alter-Ego Dance," achieved through trick photography where superimpositions create a double or ghost like effect.
Regarded as a Hollywood classic, Gilda, whose luscious black and white photography and sumptuous musical numbers, helped canonise Hayworth as the "Great American Love Goddess" and here cast opposite Glenn Ford, never better as down-on-his-luck gambler Johnny Farrell, headline this supercharged love triangle set against the tawdry background of an illegal casino in Buenos Aires. Hayworth has never been more magnificent as is evident when she performs "Put the Blame on Mame."
A supernatural musical-comedy, Down to Earth is a follow up to director Alexander Hall's Here Comes Mr. Jordan, in which Hayworth cast as Muse Terpsichore descends to earth and gets herself cast in a play to class up its depiction of muses as men-hungry air-heads. The director naturally falls for her but when he revises the play into a highbrow ballet it flops and gangster creditors close in. This was an inspiration for the Olivia Newton John vehicle Xanadu.
The legendary Orson Welles was newly wed to Hayworth when he embarked on his most ambitious project, yet, the dazzling and baroque The Lady from Shanghai. Welles, directing, stars as an Irish sailor who is duped into a bizarre plot by crippled criminal lawyer Everett Sloane and his seductive wife (Hayworth). The impressive atmospherics don't nullify some choice bits of comedy with the now justifiably Hall of Mirrors climactic sequence still as impressive today as it was in 1947.
A doomed romance in radiant Technicolor makes for passion and ultimately tragedy across the dusty Spanish plains in Loves of Carmen. Hayworth plays the titular gypsy who steals a watch from Glenn Ford's corporal Don Jose before stealing his heart. But the infatuation brings with it a poisoned bounty as he becomes blinded in his chase for the untamed Carmen.
The final film produced by Hayworth's production company, Salome is a spectacular biblical epic loosely based on the New Testament story and featuring a top notch cast. Hayworth plays the legendary dancer at Herod's court and director William Dieterle shoots the sequence like some mesmerising striptease. Stewart Granger, Judith Anderson, Charles Laughton star alongside some revealing costumes by Jean Louis.
These six films from Hayworth's Columbia years, the height of her talents and burgeoning popularity, are presented on DVD for the first time in this special edition pack. Gilda and The Lady from Shanghai will also be released separately on Blu-ray on October 14.