Games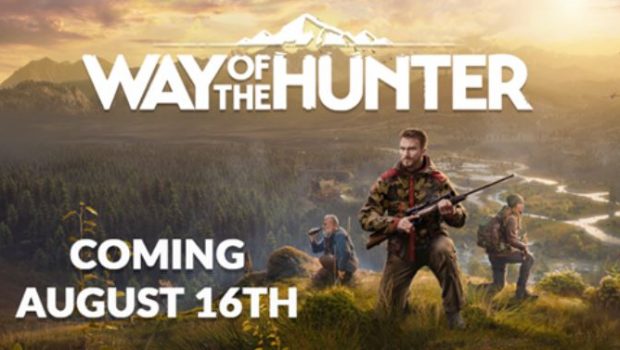 Published on July 15th, 2022 | by Adrian Gunning
The Right Tool for the Job: Way of the Hunter to Feature Officially Licensed Steyr Arms Equipment
If you hunt responsibly, you'll want to take out your target with a single shot, hitting at the exact right spot, to prevent unnecessary suffering. To make that perfect shot, the right equipment is needed, starting with your rifle, your scope, good binoculars, and so on. That's why THQ Nordic and Nine Rocks Games have partnered up with famous Austrian weapons manufacturer Steyr Arms, to get officially licensed rifles into Way of the Hunter.
In the game, you'll have the choice between many iconic Steyr Arms products, such as the Steyr Pro Hunter II, the Steyr Monobloc, or the Steyr Mannlicher SM12 – good luck pronouncing that one.
The Steyr Arms Showcase Trailer on YouTube: https://youtu.be/Efz7Ld7Z1qk
Way of the Hunter is coming to PC, PlayStation 5, and Xbox Series X|S on August 16, 2022.
Take an early shot for once: Pre-Order is openPre-Order for Way of the Hunter is available now and lets you choose between two versions. The standard edition goes for an SRP of $59.95 on PC and consoles and the Elite Edition is also available for Pre-Order at an SRP of $77.95. The early hunter catches the discount: If you pre-order the Elite Edition before August 16th, you'll get a 10% discount.
Pre-order here:
PS5:
www.ebgames.com.au/search?q=Way+of+The+Hunter
www.jbhifi.com.au/products/playstation-5-way-of-the-hunter
https://store.playstation.com/en-au/product/EP4389-PPSA05732_00-WAYOFTHEHUNTER00
XBOX:
www.ebgames.com.au/product/xbox-series-x/283356-way-of-the-hunter
www.jbhifi.com.au/products/xbox-series-x-way-of-the-hunter
https://www.xbox.com/en-AU/games/store/way-of-the-hunter/9NCR68J4R20V
PC:
Steam: https://thqn.net/woth-steam
GOG.com: https://thqn.net/woth-gog
Epic Game Store: https://thqn.net/woth-egs
Follow Way of the Hunter on social media:
https://facebook.com/WayOfTheHunterGame
https://www.instagram.com/wayofthehunter
https://twitter.com/THQNordic
https://www.youtube.com/THQNordic
https://www.tiktok.com/@thqnordic