Blu-ray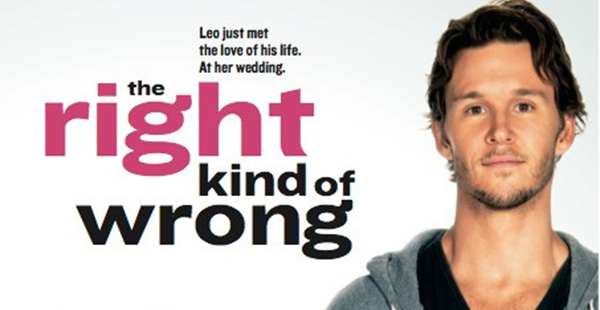 Published on May 11th, 2014 | by admin
The Right Kind of Wrong Blu-ray Review
Summary: Feel good comedy with a nonsensical plot
The Right Kind of Wrong
Format: Blu-ray
Genre: Comedy
Distributed by: Hopscotch Entertainment and Entertainment One
Running Time: 97 minutes
Reviewer: Rebekah Palmier
Based on Tim Sandlin's novel Sex and Sunsets ,The Right Kind of Wrong is a romantic comedy starring Ryan Kwanten as Leo Palomino, a failed writer whose ex-wife proceeds to humiliate him in a blog which details his flaws and short comings which then became viral leading to online accolades, television appearances and eventually a book deal of her own capitalising on his humiliation.
This all changes when Leo meets Collette (Sara Canning) who looks to be destined to be the woman of his dreams, the catch? She's getting married that same day. So begins the hapless Leo's quest to win her away from her seemingly perfect husband Danny (Ryan McPartlin). Admittingly the premise for the film seems creepy, borderline stalkerish and it is the story in its outright just does not make any sense causing the audience to ask questions conceivably the story just should not work.
Even the character of Collette questions Leo's actions "This stems from what? A snap judgement based on physical attraction to a married woman you don't know?" Leo admits how crazy his actions may seem "But then I researched you, I followed you, I spied on you, I came to your work and that snap judgement totally stands".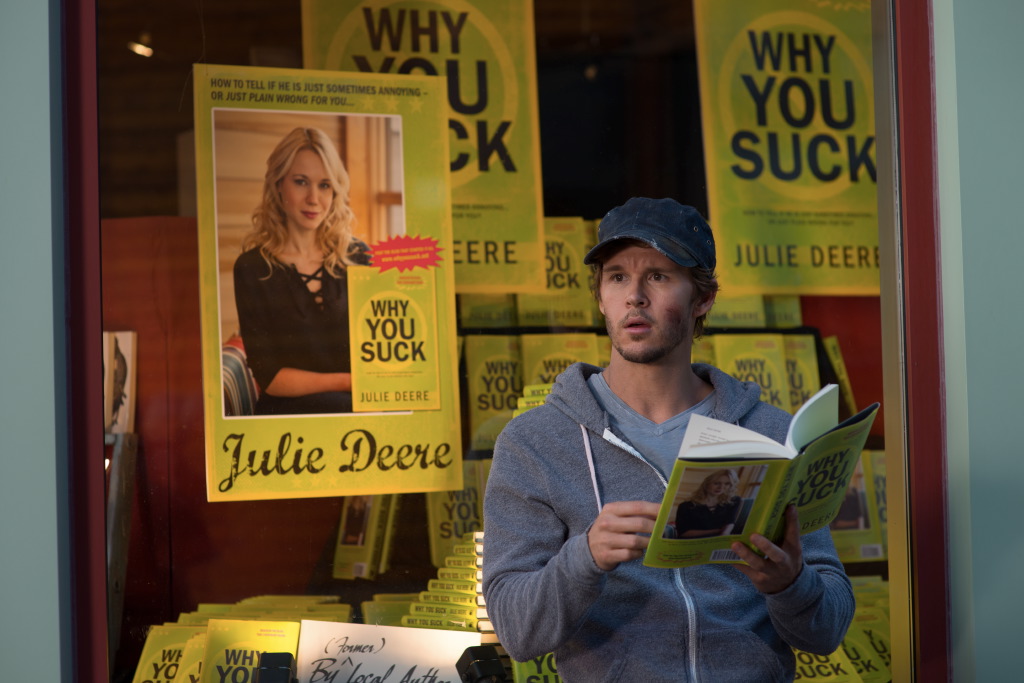 The scenery and cinematography is gorgeous and beautiful to look showcasing Banff and its national park in Alberta Canada at although the blues and greens especially in the nature scenes or when looking at the amazing mountainscapes are overly bright to the point of seeming fake and can provide headaches if a person is sensitive to that.
The film is beautifully scored by Rachel Portman envoking to us how we should feel even if the movie in some areas fails to do that because of the pure impossibility of the entire premise. It also features music by Nick Fowler and Mickey Guyton
Special features are relatively stock standard which include a behind the scenes feature, deleted and extended sceens scenes a rap describing the film as well as its cast and crew that is performed by Maya Samy and Mateen Devji who play Pia and Ravi respectively who are the children of Mandeep (Raoul Bhaneja) who is a friend of Leo's in the film and a musical featurette.
At its best it's feel good comedy even with the nonsensical plot that shows that if you try hard enough no matter how hard it may be that as the movie says "Beautiful things that seem impossible happen every day." and at its worse it is a movie that just misses the boat in what makes a good quality film let alone a good romantic comedy.