Games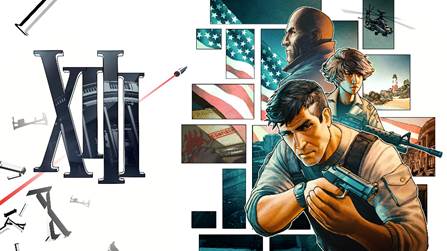 Published on June 15th, 2020 | by Alex Novus
The remake of XIII launches November 10th on PlayStation 4, Xbox One, Nintendo Switch and PC/Mac
Microids and PlayMagic are delighted to announce that XIII – the remake of the cult classic cel-shaded FPS – will be released November 10th, 2020 on PlayStation 4, Xbox One, Nintendo Switch and PC/Mac via Steam. With this announcement comes the premiere of the first gameplay trailer filled with action and adrenaline, as well as some cel-shaded screenshots.
The gameplay trailer unveils the artistic direction chosen, especially the cel-shading treatment, trademark of the original game! Discover the new look of two iconic environments of the game: Brighton beach or the FBI headquarters ; and get a glimpse of some of the weapons and useful items needed to progress through the game, hinting of the different play styles. Will you play sneakily or choose the frontal confrontation?
While being faithful to the original material, the XIII remake is aiming to please the most sophisticated gamers of today. Players will also be delighted to know the team was able to remaster the original game soundtrack and the actors' voices.
Play as "XIII", the man with no identity fighting for his life while uncovering a vast conspiracy. Shoot your way through an intense solo campaign and challenge your friends for brutal multiplayer matches!