Events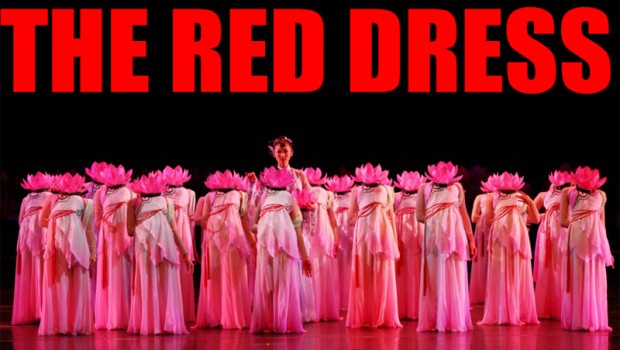 Published on March 11th, 2015 | by Andrew Bistak
The Red Dress Review (Palais Theatre Melbourne 2015)
Summary: The Red Dress is a beautifully created story about love that is masterfully performed by its entire cast and gives the viewers a real insight into China
The Red Dress
Venue: Palais Theatre, Lower Esplanade, St Kilda
Date: Tuesday 10 and Wednesday 11 March
Tickets: Ticketmaster www.ticketmaster.com.au or 136 100
Show Times: 7.30pm
Prices: Tickets from $24.00 to $70.00
URL: www.palaistheatre.net.au
Reviewer: Andrew Bistak
The Chinese National award-winning ballet The Red Dress is currently touring Australia and we had the opportunity to see this cultural extravaganza last night that combines Chinese customs and folk dancing to not only give the audience a history lesson on one of the world's oldest cultures but also a powerful dance experience that is filled with emotion and exuberance. The Red Dress is split into four acts with one 15-minute intermission which actually went quite fast as you get drawn into the wondrous customs, costumes and dancers of China.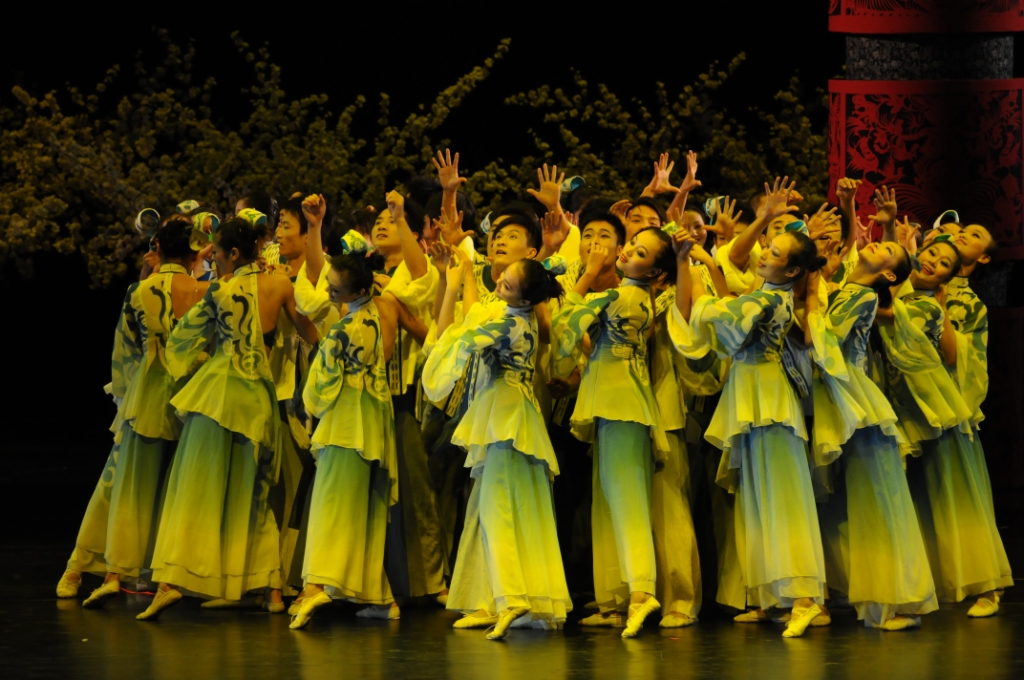 With 45 dancers, The Red Dress is directed by Wang Xiaoying (Deputy director of the National Theatre of China) and tells the story of two young lovers, Ayong (Zeng Ming) and Yue'er (Cheng Lin) who were childhood playmates and have both pledged their undying love to each other. However as their love grows, Ayong decides to travel the seas in order to secure the dowry for their marriage and as life moves on, Yue'er wonders if she will see her soul mate again and whether she will marry and the wear the red dress of her dreams on their wedding day. It's quite a captivating story that is well presented with just their facial emotions and dance.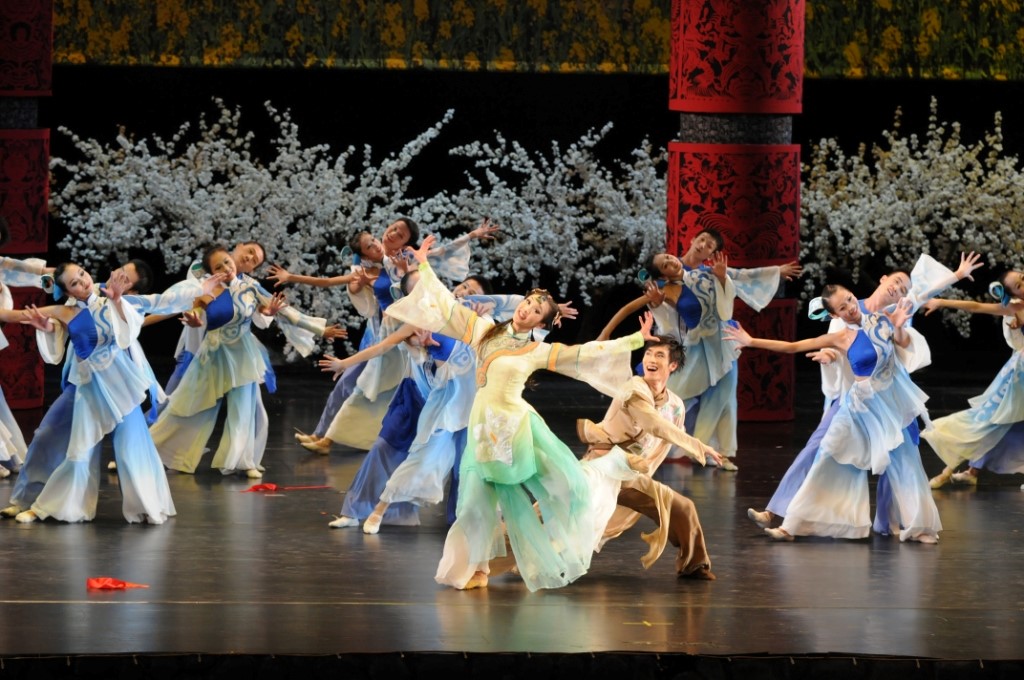 Apart from the beautiful cultural dancing, The Red Dress features some great comedic moments, especially with the five matchmakers trying to win the approval on the mother of the bride to be, especially with their joyous dancing and nattering. To complement the spectacular Chinese dancing, there is music and sound effects to help portray this simpler time which works hand in hand with the performers. The stage is also quite impressive that boasts a Chinese inspired house and bridge plus some great special effects like snow, fog and lighting which plays a key component to this production. Classic costumes are another highlight of this performance that really take the audience back in time.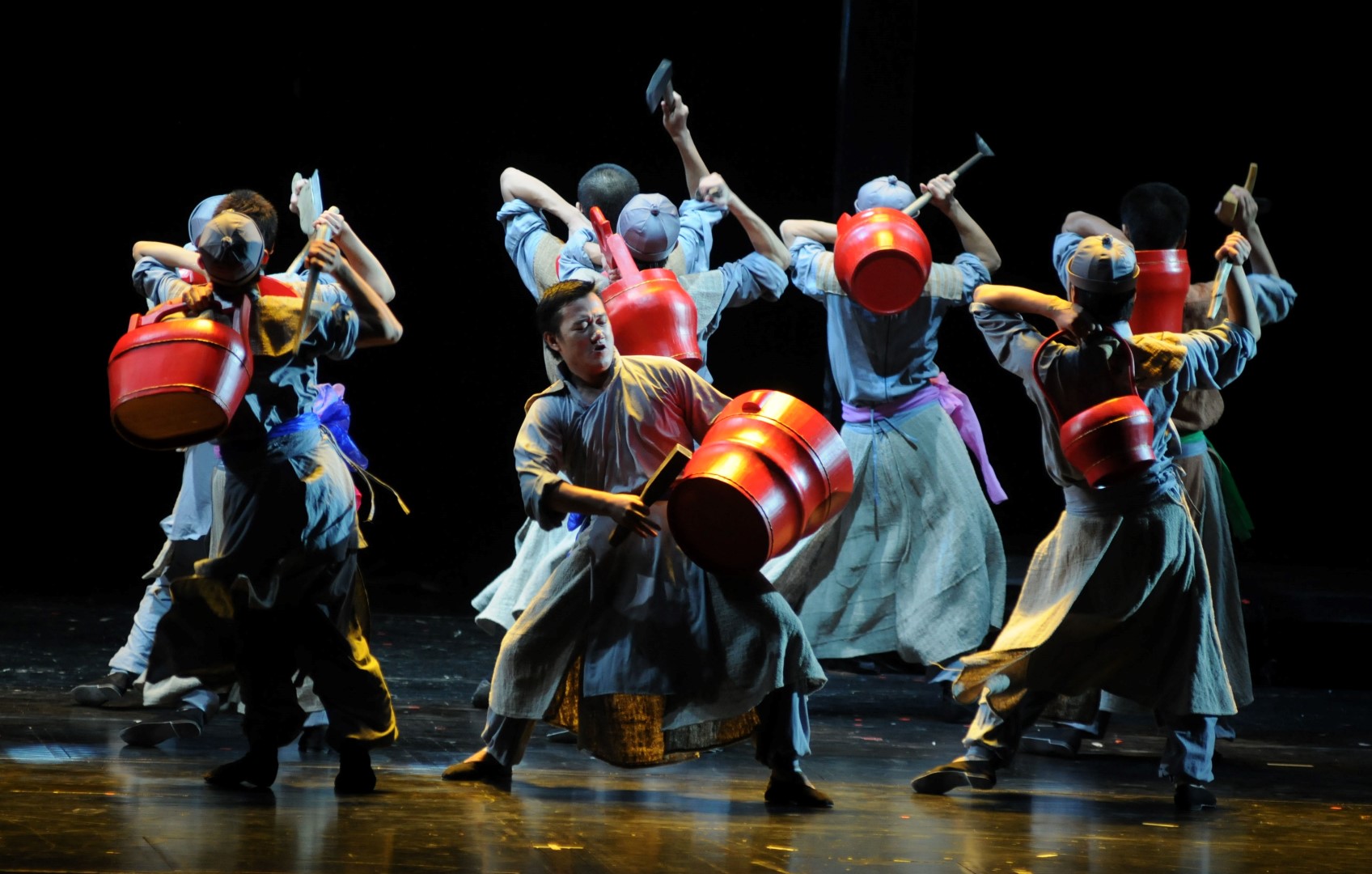 As The Red Dress is split into four acts that include Dream Love, Dream Farewell, Dream Return and Dream Wedding, the creators use video screens located above the stage and on the sides to translate these classic Chinese customs from various provinces. These translations explain the meanings behind the customs and also serve as a mechanism to move the love story of Ayong and Yue'er along. However the highlight of The Red Dress are the beautifully choreographed dance routines that are filled with majesty and wonder with the star of the production definitely being Zeng Ming who captures this innocent love and her performance is filled with emotion.
Final Thoughts?
With a limited run in Australia, The Red Dress is a beautifully created story about timeless love that is masterfully performed by its entire cast and gives the viewers an amazing snapshot into Chinese customs and culture which in turn creates a very iconic performance.