Hardware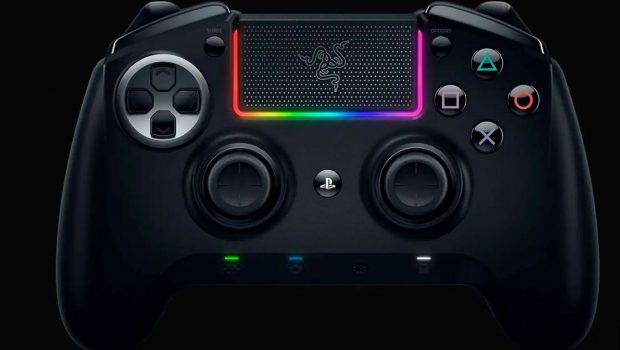 Published on June 24th, 2019 | by Tony Smith
The Raiju Ultimate PS4 Controller Review (June 2019)
Summary: The Raiju Ultimate PS4 Controller might make you feel like a Jedi thanks to its customisation options and responsiveness!
While the PlayStation 4 DualShock controller is almost the best thing since slice bread and its design really hasn't changed that much from the original PSOne (1994), Razer have upped the ante with the new Raiju Ultimate PS4 Controller. Needless to say, Razer have stacked in a plethora of features and customisation options, however is it the "Ultimate Controller" and surely a third party controller can't be as good as the original, right? Read on!
Well, I'm happy to say that there is a new contender in the world of PS4 controllers and that my gamer friends is the new Raiju Ultimate PS4 Controller from Razer which not only looks the part but more importantly feels good in your hands and has everything you need to take your gaming to the next level. Of course the last part is subjective but while using the Raiju, it did feel that my gaming leveled up! Those that love eSports or competitive gaming online, will also enjoy the features of this controller to give that additional edge in their virtual worlds!
The Razer Raiju Ultimate is the wireless PS4 controller that allows advanced customization
– Razer
FEATURES
Freedom To Move. Power To Conquer
Interchangeable Thumbsticks, D-Pad & Quick Control Panel
Advanced App Configuration
Bluetooth & Wired Connection
Razer™ Mecha-Tactile Action Buttons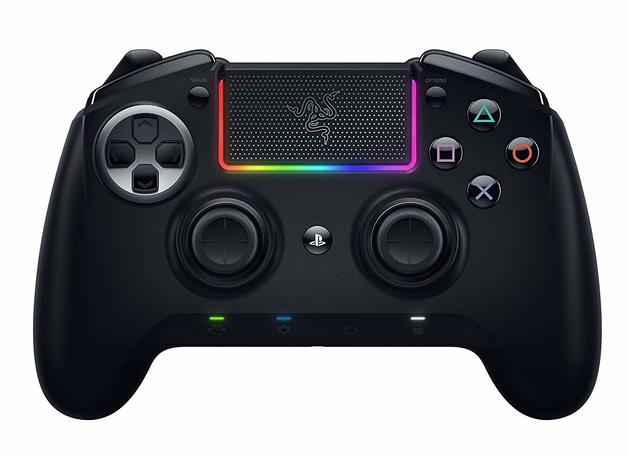 TECHNICAL SPECIFICATIONS
4 multi-function buttons
Mecha-Tactile triangle, circle, X, square action buttons
Multi-color Razer Chroma™ Lighting strip
Trigger stops for quick-firing action
3.5 mm audio port for stereo audio output and microphone input
Detachable 3 m / 10 ft lightweight braided fiber cable with Micro-USB connector
Approximate size: 106 mm / 4.17 in (Length) x 155 mm / 6.09 in (Width) x 66 mm / 2.60 in (Height)
Approximate weight (without cable): 370 g / 0.82 lbs
So before we jump into our review, one great aspect about the Raiju Ultimate PS4 Controller besides its button layout and responsiveness is that it is wireless courtesy of Bluetooth and more importantly, it is lag free… however you can use it corded (3 metres) as well. Furthermore, it's a high quality cable and 3 metres is a great length.
Then you have the excellent customisation aspect of the Raiju which really allows you to fine-tune your gaming courtesy of replaceable joysticks and d-pad configurations in order to find that perfect fit for the games of gamers. However it's a good idea that Razer include a case to keep all the accessories together for this controller because nothing is worse then getting parts lost… particularly in a reviewers home. Interestingly while this is dubbed a PS4 controller, there is a switch that allows you change between wireless PS4, wireless PC and corded.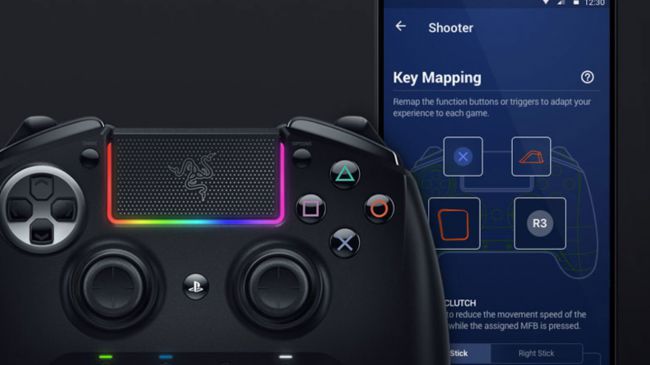 As previously mentioned, the layout is great and while it does channel the DualShock… err Xbox One controller vibe, the buttons definitely feel more responsive and it has inner paddles for additional responsiveness while gaming. While customisation of buttons can be a little tricky with third party controllers, Razer include a mobile app which makes remapping the four additional buttons a breeze, including the ability to save profiles but best of all, it flows well onto the PlayStation 4! Furthermore, the hair trigger mode is perfect for first person shooters as it reduces latency and is ideal for pulling off those quick moves.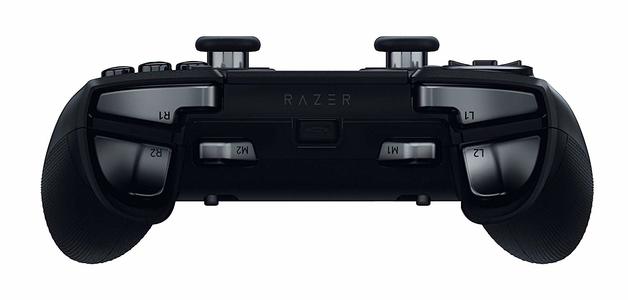 In terms of aesthetic, this is one mean looking gaming controller that looks like it is ready for battle and I love the ability to add "Chroma-type" effects courtesy of the LED lights on the Raiju around the touch pad. With the free app, tweaking the lights and button layout is relatively easy, however it will take some to master it but the time invested will pay in the end. It should also be noted that charging is done through the included cable and the only issue with wireless is that depending on your gaming, the controller will last around 11 hours.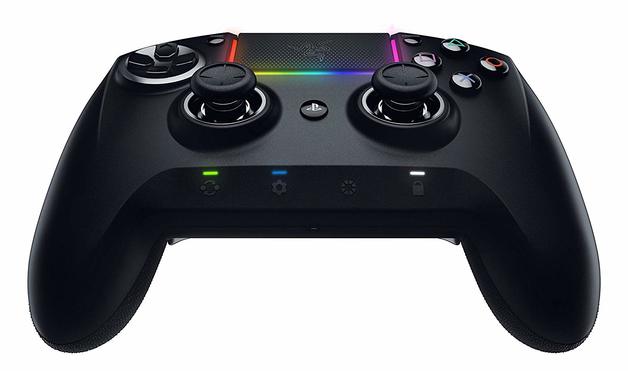 In terms of testing, we tried a variety of games that included Red Dead Redemption, Shadow of the Tomb Raider, Fortnite, Apex Legends, Days gone, Battlefield 5, Mortal Kombat 11 and Crash Team Racing Nitro-Fueled. Needless to say, it's been a busy month with the Raiju and the ability to tweak how we played our games was initially a little foreign but once again, well-worth the change. In terms of games, titles like Mortal Kombat 11, Fortnite and Battlefield did feel like it enhanced our gaming and more importantly responsive. The triggers were fantastic!
Final thoughts?
While the Raiju Ultimate PS4 Controller is a little on the pricey side (available from places like JB Hi-Fi from $279), it's a great controller for those looking to expand their customisation options on the PlayStation 4 for their games but more importantly, it's a very fast and responsive controller, even with wireless. However where the controller shines is with its ability to swap and change thumbsticks, including the D-pad and the additional four buttons that can easily be mapped via the app add to your gaming. The only downside is that you do need to retrain yourself because while it is similar to the DualShock (more like an Xbox Box controller), the placement of buttons will take you some time to master but when you do, watch out enemies!