Films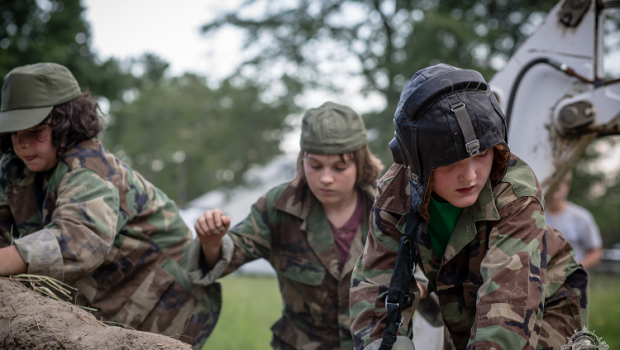 Published on October 15th, 2018 | by Damien Straker
THE RACK PACK – Available Now on DVD/VOD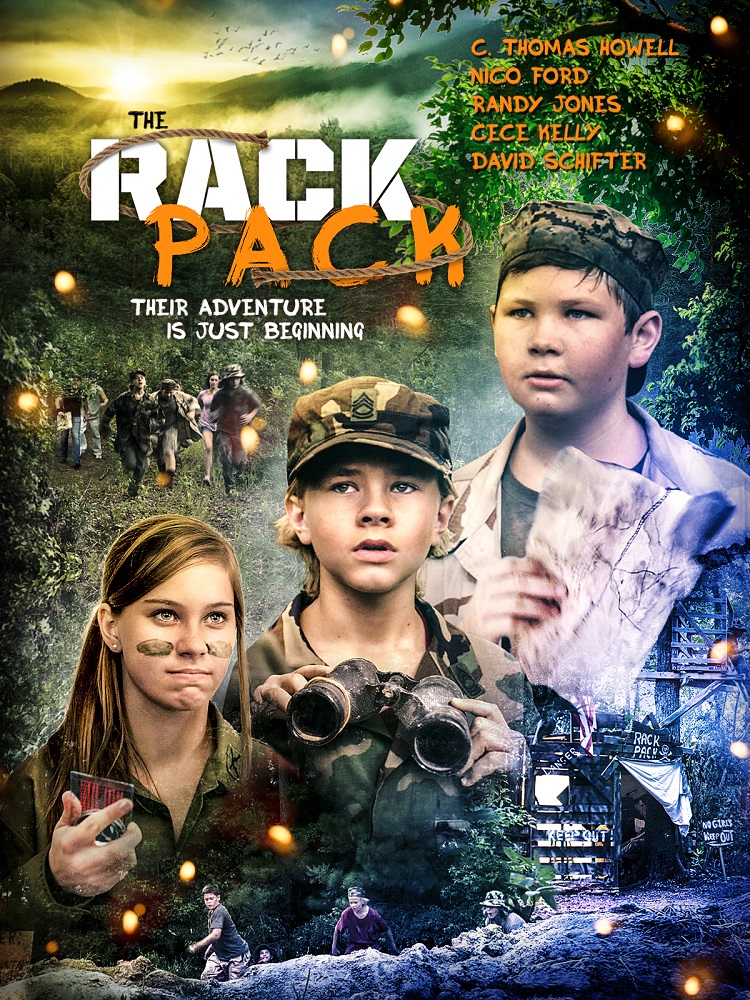 Vision Films, Streamline Global and DBM Films are proud to present the new family adventure from multi-award winning filmmaker Thomas J. Churchill, The Rack Pack. Based on the book series of the same name, this film is a tribute to and is in the spirit of beloved films of the past that provided thrilling entertainment for the whole family to enjoy. The Rack Pack will be available on DVD and on demand for the first time on October 9, 2018.
This heartwarming film is based on "The Rack Pack" series of illustrated books about a group of friends who overhear a set of unsavory adults planning to steal long lost Civil War treasure buried deep underground. The stories, penned by U.S. Army veteran Darrell Rackley, who also stars in the film and is an executive producer, are based on his own childhood memories of a simpler time of how kids used to play before the internet age.
Starring C. Thomas Howell (The Outsiders, ET: The Extra-Terrestrial), Nico Ford (Sinister 2, Sleepy Hollow), Randy Jones (former member of The Village People), Cece Kelly (Halt and Catch Fire, Union) and David Schifter (Homicide Hunter: Lt Joe Kenda, Sleepy Hollow), The Rack Pack is about a  group  of  military  brats who play  out  their  own  adventures in  the woods behind  their  house. One  day,  they  come across  some  ruthless  thieves  searching  for  buried  treasure  and decide  to  find  it  themselves. But  when  the  thieves  take  one  of their  fathers  hostage,  the  kids  must  set  out  on  a  real rescue  mission,  forming  a  bond  of brotherhood  and  friendship called  …THE  RACK  PACK.
Director Thomas J. Churchill, who also has a role in the film as Antonio, embraced the chance to work with a film that was so reminiscent of the films he watched when he was younger. "Growing up, watching cool family films such as Home Alone, The Sandlot Kids and The Goonies, and then to actually get a chance to do a wonderful film in that genre like The Rack Pack and keeping it in the tradition of these iconic films is a dream come true", he says.
dbmfilm.com/dbmfilms/films/rack-pack/
www.facebook.com/rackpackthemovie/
www.instagram.com/therackpackmovie
The Rack Pack  will be available October 9 on Digital for an SRP $4.99 – $9.99 Rent or Buy across all platforms and to Buy on DVD for $12.99