Games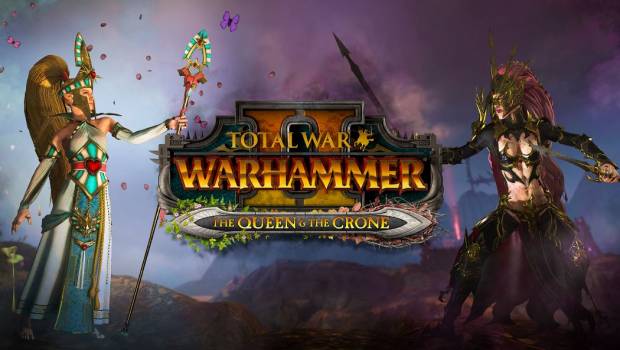 Published on June 1st, 2018 | by Admin
The Queen & The Crone Arrive in Total War: Warhammer II
New Legendary Lords for High Elves and Dark Elves plus free new content for all players 
Sydney, Australia – 1st June 2018 – A blood night stirs and the time for slaughter is nigh. The wicked Hag-Queen, Crone Hellebron, storms towards the tranquil lands of Avelorn to claim her murderous victory for all the Dark Elves.
Everqueen Alarielle of the High Elves must arm herself and call upon her sisters. It is only in her magical radiance that this scourge, led by the embittered Crone, can be repelled and finally stamped out for the glory and preservation of Ulthuan.
Where does your allegiance lie? Watch the new hype trailer here and choose your side!
Also released today and available free to all Total War: WARHAMMER II players is Alith Anar, The Shadow King. This stealthy Legendary Lord brings a host of new abilities to the High Elf roster and the voice of Hollywood actor Dylan Sprouse, a longstanding fan of the series.
And that's not all. From today, players can jump into the massive Mortal Empires campaign as Norsca, plus enjoy a host of new improvements in this major content update.
The Queen & The Crone is currently available from SEGA approved digital retailers. Further details are available here:
https://store.steampowered.com/app/779880/
Total War: WARHAMMER II is available from Australian retailers: https://fivestargames.com.au/product/total-war-warhammer-ii/