Events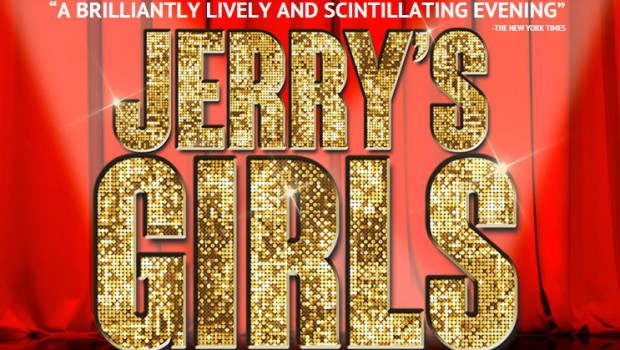 Published on March 8th, 2015 | by admin
THE PRODUCTION COMPANY – 2015 SEASON LAUNCH
SEASON 2015 ARTS CENTRE MELBOURNE
"nice work if you can get it"  
Today Jeanne Pratt AC, Chairman of The Production Company, announced her Company's 2015 season.
"We open our 2015 season with our 50th show and to celebrate we're presenting what I believe is the best musical ever written; the Bernstein, Robbins, Sondheim masterpiece, West Side Story. Our second show is an Australian premiere, the new Gershwin musical Nice Work If You Can Get It. And Jerry Herman's Jerry's Girls, closes the Season – a star studded celebration of many of our most loved leading-ladies performing highlights from his wonderful musicals including Hello Dolly!, Mame, Mack and Mabel and La Cage Aux Folles. 
Outstanding stars and eminent creative teams are a feature of this year of celebration. I know Melbourne's going to love our Season. Celebrating 50 shows really is nice work!"
Subscriptions for the season are now on sale.
WEST SIDE STORY opens in Arts Centre Melbourne's State Theatre on July 11 for a season of
ten performances.
Inspired by Shakespeare's Romeo and Juliet, West Side Story is a poignant, provocative and emotionally powerful piece of theatre, its score features many of legendary composer Leonard Bernstein's most famous compositions – Maria, America, Somewhere and Tonight.
This landmark season is created by the acclaimed team of Director Gale Edwards, Musical Director Guy Simpson and Jerome Robbins choreography will be recreated by Michael Ralph.  
Starring in West Side Story is a knockout line up of Australian stars. Returning from London to play Maria is Anna O'Byrne whose recent credits include Christine Daaé in Phantom of the Opera on the West End. Gareth Keegan, who starred in Show Boat last season, is Tony. In the role of Anita will be Deone Zanotto (A Chorus Line on Broadway and We Will Rock You on London's West End). Adam Fiorentino whose US credits include Bert in Mary Poppins on Broadway, is Bernardo.
West Side Story is proudly sponsored by ANZ NICE WORK IF YOU CAN GET IT opens in Arts Centre Melbourne's State Theatre on August 15 for a season of ten performances.
Set in the Prohibition era, Nice Work If You Can Get It features a snappy book by Tony Award winner Joe DiPietro (Memphis). A delicious, madcap and romantic tale, Nice Work features a treasure trove of George and Ira Gershwin's most beloved, instantly recognizable tunes including Let's Call the Whole Thing Off, Someone to Watch Over Me, 'S Wonderful and Fascinating Rhythm.  
Rohan Browne (Strictly Ballroom) is Jimmy Winter, a wealthy and handsome playboy. Esther Hannaford (King Kong) is Billie Bendix, a feisty but beautiful bootlegger who is on the run from the law and steals Jimmy's heart. Christie Whelan-Browne (Rocky Horror Show) is Jimmy's fiancé Eileen Evergreen, the self-proclaimed finest interpreter of modern dance in the world.
Directed by Helpmann Award winner, Roger Hodgman (Show Boat, Grey Gardens) with Musical Director John Foreman (The Boy From Oz, Singin' in the Rain) and Choreography by Dana Jolly (Show Boat, Grey Gardens). JERRY'S GIRLS opens in Arts Centre Melbourne's Playhouse on November 21 for a season of seventeen performances.
Originally created to showcase his leading ladies, this new staging of Jerry Herman's JERRY'S GIRLS will feature the dazzling talents of twelve of Australia's leading ladies including Nancye Hayes, Rhonda Burchmore, Silvie Paladino, Christie Whelan-Browne and Kirby Burgess. More than most songwriters, Jerry Herman has put the leading ladies of his shows centre stage and Jerry's Girls affectionately celebrates them. Herman's hits in this musical feast include Hello, Dolly!, Bosom Buddies, Wherever He Ain't, I Won't Send Roses, The Best of Times and I Am What I Am.
The dynamic trio of Director Dean Bryant, Choreographer Andrew Hallsworth and Musical Director Mathew Frank are shaping this musical to be a wonderful night of celebration.
Jerry's Girls is proudly sponsored by EY.
'Our exceptional subscription prices are highly competitive with a subscription costing as little as $108 to see all three shows.'
For full details of the shows please visit www.theproductioncompany.com.au.
WEST SIDE STORY
STATE THEATRE
11 to 19 July 
NICE WORK IF YOU CAN GET IT
STATE THEATRE
15 to 23 August 
JERRY'S GIRLS
PLAYHOUSE
21 November to 6 December 
SUBSCRIPTIONS ARE NOW ON SALE AT www.artscentremelbourne.com.au or call 1300 182 183
TICKETS FOR SINGLE PERFORMANCES GO ON SALE 27 APRIL